Will This Court Decision Be a Thorn in the Side of Novartis?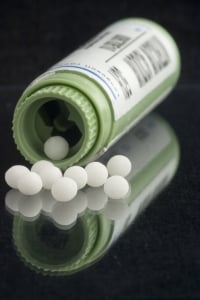 Novarits (NYSE:NVS) started the week with a setback; on Monday, India's supreme court denied the Basel, Switzerland-based pharmaceutical manufacturer's request for patent protection of its Glivec cancer treatment, a move which will enable the country's generic drugmakers to continue selling their cheaper versions of the medication.
The decision — which upheld a 2006 court ruling — was much awaited by non-profit groups looking to make medicines more easily accessible to the nation's poor and for drugmakers that are concerned about the Indian government's position on intellectual property rights. While Novartis argued that the molecule imatinib, on which Glivec is based, needed many years of research and testing to develop into an effective and safe leukemia drug, the court decided that it was not sufficiently innovative to warrant a patent.
"Repetitive patent is not permissible on the same drug," said Justices Aftab Alam and Ranjana Prakash Desai said in the New Delhi-based court's ruling, according to Bloomberg. "The drug is neither new nor complies" with provisions of the patent law, they stated.
For Western pharmaceutical companies, like Novartis, this decision provides an additional piece of evidence on which to base concerns that India will continue to allow domestic generic-drug manufacturers to generate profits from treatments that deserve patent protection. In the case of Novartis, scientists have credited Glivec with transforming the deadly blood cancer into a chronic disease, as the publication reported. Thanks to its innovative properties, Glivec was Novartis's best-selling treatment last year, generating $4.7 billion in sales…
"Novartis has never been granted an original patent for Glivec in India. We strongly believe that original innovation should be recognized in patents to encourage investment in medical innovation especially for unmet medical needs," Ranjit Shahani, vice chairman and managing director at Novartis India, said in a statement on Monday. "We brought this case because we strongly believe patents safeguard innovation and encourage medical progress, particularly for unmet medical needs. This ruling is a setback for patients that will hinder medical progress for diseases without effective treatment options."
The Indian Patent Office originally denied Novartis's patent request in 2006. That decision was upheld by the Indian Intellectual Property Appellate Board on Monday, who based their ruling on a provision of Indian law that was created to prevent "evergreening," a practice by which companies make slight changes to a drug's chemical composition — which has little effect on its medicinal uses — to extend its patent life and prevent the selling of low-cost generic versions.
Shahani noted before the ruling that decisions like the one regarding Glivec may unintentionally stifle India's drug industry, Bloomberg reported. "We'll continue to build our business, but we will certainly be cautious in investments in R&D and innovation in India," Shahani said in an interview. "And until the climate for intellectual property and the ecosystem is fully in place, I don't think any investment in R&D will take place here."
But there is a counterargument to Novartis's stance. Even though drugmakers have asserted they have programs in place to make medicines available to the poor, India has maintained that its regulations are meant to ensure that drugs are available to its population at affordable prices. Lawmakers have also allowed generic-drug makers to develop copies of patent-protected medicines, a practice that has further angered pharmaceutical companies. However, there is a downside for India. As University of Southern California health economist Darius Lakdawalla told the publication, with rulings such as this one, India must balance the cost of treating patients today against potentially hurting home-grown innovation in the future.
Don't Miss: Here are the Top 5 Blue-Chips of the Year.