Will This ECB Statement Soothe the Markets?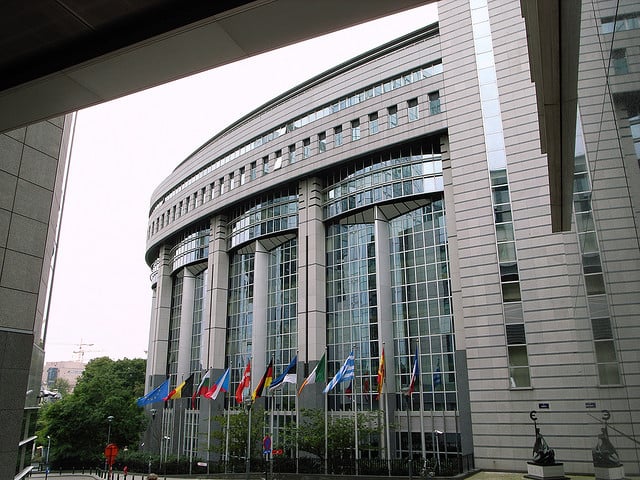 Mario Draghi is taking a new approach to calming markets and urging growth, simply telling the world in a blunt fashion that interest rates will remain where they are for some time.
This marks a substantial deviation for the European Central Bank after Draghi told reports at a news conference that, "The Governing Council expects the key ECB rates to remain at present or lower levels for an extended period of time."
Previously the central bank had a policy of "never precommitting" on interest rate decisions, but Europe's need for market prosperity and growth are both weighing the ECB into as many creative decisions as possible.
Interest rates already sit at a record low 0.5 percent, and there was previous talk of the bank lowering the rate to 0.25 percent, but given the negligible effect of low rates thus far, a further cut wasn't exactly seen as a catalyst for growth. Anemic macroeconomic conditions in many countries make interest rates of marginal effect right now, since banks aren't lending anyways. Poor business climates, stiff labor markets, and weak demand highlight problems that countries from Greece to France are experiencing, and even EU leader Germany can only muster around 0.4 percent growth this year, hardly an inspiring figure.
The ECB statement was also intended to help ward off rising bond rates since United States Federal Reserve Chairman Ben Bernanke said that he may end quantitative easing by sometime next year. Market dependency on the liquidity from QE3 both in the U.S. and abroad has created an entire financial sector which operates on the assumption of low rates created by central banks. When faced with the end of this business climate, investors sold off bonds en masse, driving up rates to their highest point in years, when the treasury topped 2.6 percent. Draghi's remark is intended to counteract this affect, by ensuring investors that the low rate policy is still the way of the future, even if his trans-Atlantic counterpart cuts off some of their cash flow.
Draghi wouldn't get any more specific though, telling reporters that "an extended period of time is an extended period of time" when asked about the duration of low rates.
Low rates provided by the ECB to member banks are not being passed along to borrowers from these institutions, as the economic conditions mentioned above also make it difficult for the markets to recreate such cheap borrowing conditions. Rates in places like Spain and other periphery countries throughout the bloc remain higher unemployment tops 20 percent in these parts of the euro zone. Banks simply cannot lend out money at discounted rates and protect their financial interests simultaneously.
Draghi would only comment on what the ECB could do, intending "to inject a downward bias in interest rates for the foreseeable future."