Will This Good News Help Greece's Confidence?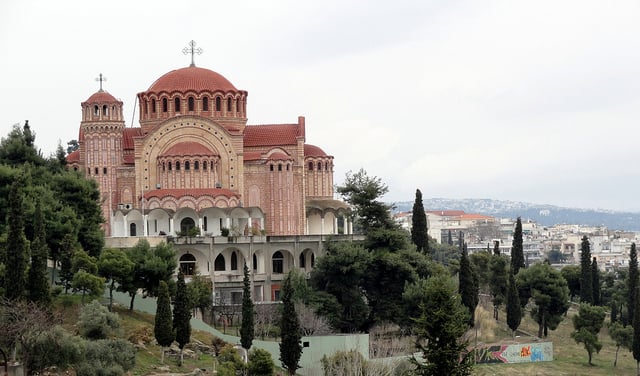 Greece received a bit of unexpected good news Monday as the country beat estimates for slashing spending and rectifying its budget; fiscal targets were also surpassed by the country's surprising surplus.
Posting a surplus of 2.57 euros before interest payments, Greece originally projected it would post a deficit of 3.14 billion euros, Reuters reports. Numbers in the black are desperately needed fiscal consolidation for the country as it tries to procure the good faith of its creditors and markets going forward.
However, the country did not spend as large a portion of its money on investment projects as it had planned, and subsidies from the European Union helped prop up the budget. Various central banks also returned profits made on formerly purchased bonds as part of a deal struck to help reduce the severity of Greece's debt problem.
The country also experienced a slight slowdown in the pace of its recession, contracting 4.6 percent in the second quarter compared to 5.6 percent in the first, according to the BBC. As the country takes aim at its massive unemployment number, especially among youth, the news is welcome for the Greece.
With unemployment still nearly at 27 percent, Greece has a long way to go, and the International Monetary Fund along with President Barack Obama have encouraged Greece to seek structural reforms that will facilitate growth and maintain its current route of fiscal consolidation, The New York Times says.
In a press conference after Greek Prime Minister Antonis Samaras's visit to the White House last week, Obama said: "In dealing with the challenges that Greece faces, we cannot simply look to austerity. It's important that we have a plan for fiscal consolidation to manage the debt, but it's also important that growth and jobs are a focus."
The meeting between the two was a show of unity between the two countries, the Times reports. The two economic powers are also undergoing free trade talks, highlighting an impetus on the part of the U.S. to encourage and support periphery countries like Greece in the EU. If these draggers on bloc-wide growth are dealt with, a stronger European economy will not only mean more for the U.S. in the short run but especially so after the two continents hash out the largest trade agreement in history.
The IMF has been less patient with progress in Greece, according to the BBC. In a report released last month, the organization expressed its frustration with the state of reform efforts in Greece, saying that the country must act "rapidly on structural reforms to unlock growth and create jobs," and that "The onus therefore remains on delivering rapidly on structural reforms to unlock growth and create jobs, which would lessen the pain of further adjustment."
Don't Miss: Top 10 Metro Areas With Booming Home Prices.