Will this New SUV Turn Ford's European Business Around?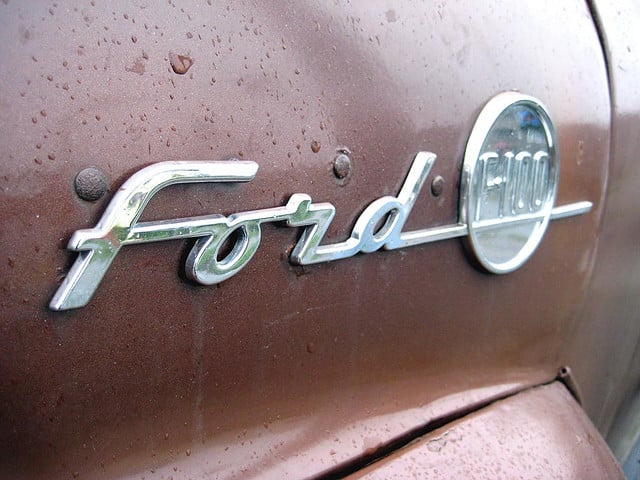 Ford Motor Co. (NYSE:F) will debut a concept model of its next-generation S-MAX SUV at an auto show in Frankfurt next month. The S-MAX is already available in Europe, and Ford is trying to determine whether it should introduce the vehicle in China, as well, according to USA Today. There are currently no plans to offer the vehicle in North America.
The car is basically a souped-up SUV designed with the idea that people want a versatile vehicle with lots of cargo space that can seat up to seven without sacrificing style. "Not everyone wants to be a soccer mum," Steve Odell, chief executive of Ford Europe, said to U.K paper the Telegraph.
One of the most striking elements of the vehicle is the technology Ford is dumping into it. Updated versions of the Ford Sync and MyFord Touch "infotainment" systems will have the ability to monitor the heart rate and blood sugar of the vehicle's occupants along with providing Internet service and a voice recognition function that knows 19 different languages.
There will also be a dual-view display that will allow the driver and the passenger to look at the same screen but see different things, so that the driver can pay attention to vehicle functions while the passenger can watch a movie or surf the Web.
The S-MAX was first released in 2005 and became a surprise hit in Europe, going on to win European Car of the Year in 2007. Ford has decided not to mess with that success by leaving much of the design from the previous model intact, including the convertible seats and interior space. The exterior was redesigned to include Ford's trademark grill and more curves, the company said.
Ford could certainly use success with the new S-MAX to give its flagging European business a much-needed jolt. The USA Today report says that Ford expects to lose $2 billion in Europe over the next year as the European economy continues to struggle. The company is cutting costs in its European business and plans to introduce 15 new models to its offerings in Europe over the next five years.
Ford seems to be making the right move with the S-MAX by sticking to a model that has already seen great success in Europe and bolstering it by adding the latest technology to make driving the SUV safer and easier.
Follow Jacqueline on Twitter @Jacqui_WSCS