Will This New Walgreens Concept Succeed in Big Cities?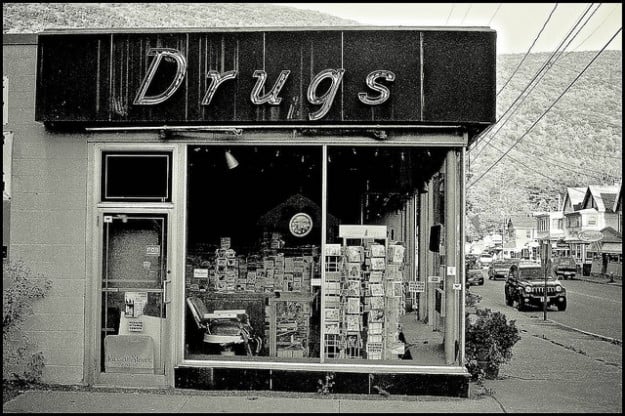 What if you could stop by Walgreens (NYSE:WAG) in Chicago and get a manicure after snacking on sushi and filling a prescription? The company believes the concept is a winner and has unveiled a larger, more ambitious version of its drugstores in 10 urban locations across the U.S. Walgreens is betting the mall concept will work in big cities, given current trends in the health care, food, and beauty industries.
To pull off this vision, Walgreens opened stores in major U.S. cities — including New York and L.A. — that are close to double the size of a normal store, according to a USA Today report. With stores as large as 23,000 square feet, the company has the ability to offer a more luxurious approach to shopping and entice customers to stay longer and spend more (normal stores have around 14,000 sqft). On top of fresh foods and helpful pharmacists, Walgreens shoppers have the opportunity to get a manicure and pick up a nice bottle of wine during their lunch hour.
NEW! Discover a new stock idea each week for less than the cost of 1 trade. CLICK HERE for your Weekly Stock Cheat Sheets NOW!
In what reporter Hadley Malcolm calls  "a cross between Target (NYSE:TGT) and Sephora," the concept includes much more space and far better product offerings. Target has tried a similar idea in places like San Francisco and Seattle, where its "CityTarget" stores attempt to attract customers who have few options for dining in the area. Wal-Mart (NYSE:WMT), for its part, has opened 17 Walmart Express operations across the U.S. in hopes of making strides in urban regions. Walgreens is planning to go much bigger in the coming years.
By 2016, Walgreens hopes to have 1,000 stores on this level, selling customers fresh produce and organic yogurt while helping them fill prescriptions and pick up other low-cost convenience items (and high-end beauty products) in the same trip. To give customers a different feel, they have opened up the aisles and tried greeting customers with a fresh flower section near the entrance, rather the typical drab row of checkout counters.
NEW! Discover a new stock idea each week for less than the cost of 1 trade. CLICK HERE for your Weekly Stock Cheat Sheets NOW!
Maybe most important is Walgreens' approach to consumer health care needs in the wake of ACA legislation. As more customers turn to pharmacists for advice on medicine and managing long-term conditions, Walgreens is expanding its services as a drugstore. Since consumers already expect to find their prescriptions at a Walgreens, the company hopes to cultivate a clientele interested in a neighborhood pharmacist's touch. More staff will be on board, so customers get added face-time and feel comfortable eating and doing more shopping in other sections of the store.
Don't Miss: Will Proctor & Gamble's New CEO Give Bill Ackman What He Wants?