Will Uncertainty and Ambiguity Slow Chinese Reform Efforts?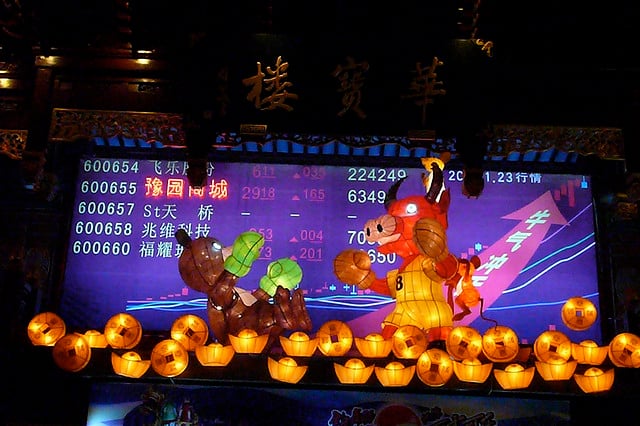 The Chinese are continuing to be cryptic about their ongoing drive to reform the economy to empower consumers and domestic demand. The process has been ongoing for a while now, and Chinese officials are increasingly outspoken about the process, outlining tactics like a lower limit of accepted growth and assuring that monetary policy will remain prudent or likely accommodative, Reuters reports.
These reassurances come as global markets grow ever more jittery over the prospect of slower Chinese growth — something that could profoundly affect world economies.
Chinese growth has been the driver of industries all around the world, from German automobiles to Australian commodities. The country is deeply involved in the solar industry, despite trade disputes with both the European Union and the United States.
But now, as China looks for its own citizens to fuel the next wave of economic expansion in the world's most populous country, the country has embarked on the road to reform — mainly in the liberalization of its economy — and the route has not been without bumps, question marks, and ambiguity.
Such ambiguity surrounds comments made by Chinese Premier Li Keqiang earlier in June to the Chinese cabinet, during which he said the country would "make good use of the flow and revitalize the stock." Markets and spectators have not been clear on what this phrase means, and one anonymous official told Reuters that it may have to do with the structure of China's massive state-owned enterprises, commenting: "If various levels of government can reduce their equity ownership partially, it will not only further advance state-owned enterprises reform, but also release some funding. That is 'revitalizing the stock.'"
Such a path would indicate further privatization of these companies, a trend China has continued amid reforms to free up its economy. The official told Reuters that these funds might be used to create a more robust social safety net, a feature that might allow Chinese consumers more confidence to spend.
China is also experiencing some growing pains in liberalizing the yuan, a move the country committed to as a part of a dialogue with the United States in July. Both the People's Bank of China and the State Administration of Foreign Exchange have been participants in pilot programs designed to allow different variations of a more free yuan, resulting in competition.
But apparently, animosity between the two bodies has forced participants to choose one over the other. A treasurer at a major European multinational told Reuters: "There are schemes from SAFE and schemes from PBOC, and they don't like each other. If you sign up for one, you might not be chosen for the other one. So you have to be very careful what you choose and what you say to whom."
This sort of process has some economists fearing that the country is actually kicking the can down the road when it comes to reform, and only putting on a show for the international community and flustering businesses in the process. Zhu Haibin, chief China economist for J.P. Morgan in Hong Kong, summarized the concern, telling Reuters, "My concern is that we are hearing about reform again and again, but we are still waiting for more concrete actions."
Don't Miss: A Tale of Two Economies: How the US and EU are Recovering.