Will Zero Down Be T-Mobile's Strategy for Success?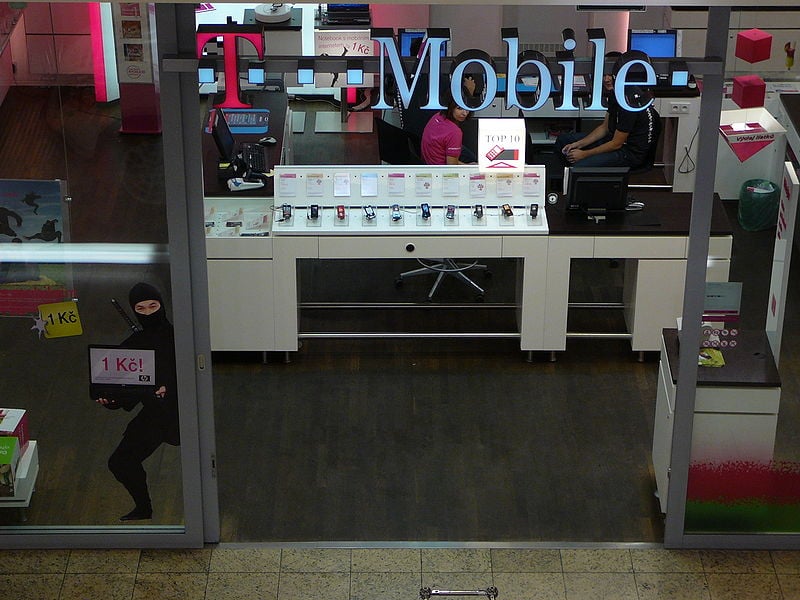 As of the first-quarter of 2013, T-Mobile's (NYSE:TMUS) market share continues to slip in its battle against titans AT&T (NYSE:T) and Verizon (NYSE:VZ), not to mention Sprint (NYSE:S), which will likely benefit from its acquisition by Softbank. With T-Mobile's market share now below 10 percent, it appears that it's ready to go on the offensive with everything it's got left in the tank, starting with phones with zero down.
On Friday, T-Mobile announced that all of its phones and tablets would be available with zero down. All of the latest Samsung Galaxy smartphones, iPhones, including the iPhone 5, Nokias, BlackBerrys and the various tablets available at T-Mobile stores will be available.
"The number of reasons not to switch to T-Mobile this summer is ZERO," CEO John Legere said in a statement.
Of course, the zero down payment simply means that the price is added to the monthly bill, but the deal does mean that consumers can save money in some cases. T-Mobile generally charges consumers the full retail price of a phone, via payments over two years, in exchange for reduced pricing on voice, text, and data — AT&T, Verizon, and Sprint usually charge $200 or so upfront and make up the difference through increased costs of service.
In the end, the new deal doesn't make a huge difference financially — even when you factor in the different service providers — but the main benefit is the loss of upfront lump sums along with T-Mobile's lack of a contract. It's also important to note that there's no interest on the payments, so the deal is definitely a worthwhile alternative under some circumstances.
The zero down payment deal follows several other new T-Mobile strategies that seem to indicate that the mobile carrier is increasingly trying to gain a foothold as it slips in the market share. Several weeks ago, the company began its $10-a-month Jump program, which allows users to be covered for loss and damage along with the ability to upgrade twice a year.
T-Mobile is also expanding its prepaid MetroPCS service to 15 new cities, 13 of which are AT&T stomping grounds with its prepaid service Leap Wireless International (NASDAQ:LEAP). "We've been beating our no-contract competitors hands-down for value, and now, with the strength of the T-Mobile 4G network behind us, that lead is only going to grow. We're setting a blazing fast trail and, with our retail partners, will compete aggressively with our '$40, period' rate plan to win over consumers one-by-one."
So while T-Mobile hasn't exactly thrown a Hail Mary just yet, it seems poised to differentiate itself in a market that looks ready to break from the duopoly of AT&T and Verizon.
Don't Miss: This Is How T-Mobile Is Challenging AT&T in Prepaid.