With Audi Taken Care of, Mercedes Is Gunning for BMW's Crown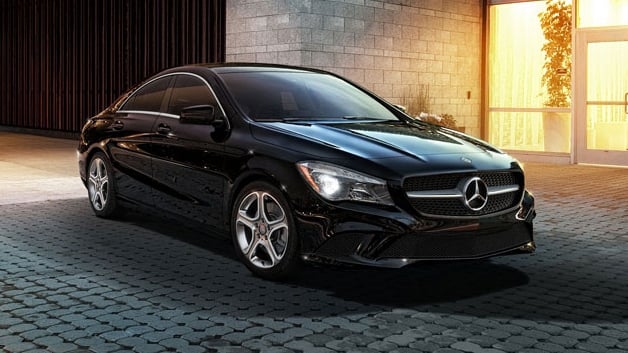 At the end of last month, we covered a Reuters report that signaled that although Audi was putting up strong sales numbers, the Volkswagen AG property may not be able to keep the momentum rolling, as the company is suffering from a 'brain-drain' that has allowed its luxury counterparts to gain an advantage in a segment that is largely technology-driven.
To drive that point home, news has broke that fellow German firm Mercedes-Benz has outsold Audi for the first time this year during the month of November. BMW – Germany's incumbent luxury leader — retained its spot on the throne. This makes Mercedes the world's second largest luxury car brand with 133,440 cars and sport-utility vehicles sold in November, 11 percent up from a year earlier, and ahead of the 132,050 cars sold by Audi, now the third largest luxury car company.
Mercedes has been pushing the production and sales of smaller compact cars like the CLA-Class to expand its acceptance to those unable or unwilling to drop $50,000-plus on a new car. The formula is working, as Mercedes reported that compact sales are up 54 percent on the year, thanks in a large way to the CLA. The A-Class — which is not available in the states — also helped the sales surge.
"November marked the fifth month in a row that sales gains by Mercedes outpaced increases at BMW and Audi," Detroit News reported, citing Bloomberg data. "It was also the first month since December 2012 that the Daimler unit sold more than Audi. Daimler Chief Executive Officer Dieter Zetsche is seeking to overtake the German rivals after dropping to third in 2011."
"The current model cycle is very beneficial for Mercedes," said Sascha Gommel, a Frankfurt-based analyst at Commerzbank AG. "Audi and BMW have to invest in new production capacities and the development of new models. Mercedes's investment cycle has peaked and they are entering a phase of outperformance."
BMW sold 149,660 vehicles last month, comfortably ahead of Audi and Mercedes. The new 3 Series GT and the 4 Series coupes have proven to be popular, and spearheaded BMW's strong sales. BMW is 8 percent ahead for the year to date, having moved 1.5 million vehicles since January.
"Although conditions remain challenging in a number of European markets, in particular, we expect sales to continue to develop positively over the coming months," said Ian Robertson, the head of sales and marketing at BMW, in the company's Tuesday statement. "Our target of record sales for 2013 is now within reach."
However, Audi is countering with its new A3 sedan, to join the wagon/hatchback model from years past. Sales of the A3 soared 41 percent for November, though the redesigned model has yet to be released in the States. Both Audi and Mercedes have pledge to surpass BMW by the end of the decade, and each are rolling out new compact models over the next several years to achieve that goal.
Audi has the Q1 subcompact crossover slated for 2016, while Mercedes will be bringing the GLA Class (pictured). Mercedes has 13 new models in its pipeline, all due by 2020.
Don't Miss: Cadillac's ELR Reportedly Isn't Worth the Premium.