With Fewer Housing Doubts, Wells Fargo Reports Record Q2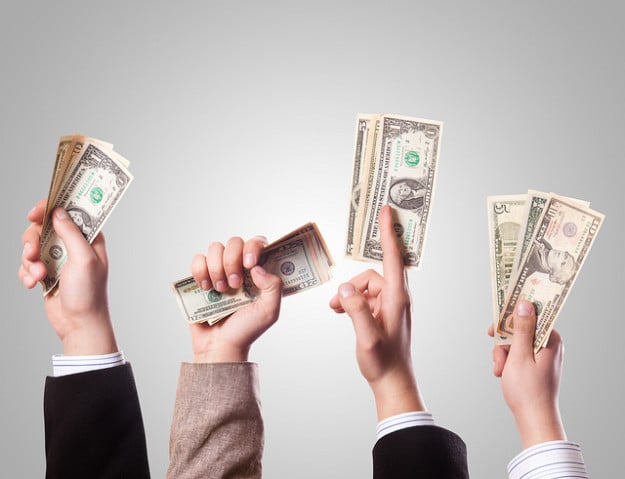 The second quarter was the 14th consecutive quarter of rising profits for Wells Fargo (NYSE:WFC). The results of the past three-month period showed that the bank was able to set aside far less money for soured loans and that its mortgage business had not been hindered by rising interest rates.
Wells Fargo, the nation's largest home lender, saw profits increase 19 percent last quarter, overcoming the slowdown in the mortgage market to post record earnings. Even with the recent upswing in interest rates, a change that has discouraged borrowers from refinancing their mortgages, Wells Fargo recorded its ninth-straight record report. The quarter's results were helped by the slightly improved economy, growth in its deposit business, and an effort to limit expenses.
On Friday, the bank reported net income of $5.5 billion, or 98 cents per share — an increase from the $4.6 billion, or 82 cents per share, in the year-ago quarter. Comparatively, analysts polled by Thomson Reuters predicted earnings of just 93 cents per share. Revenue also exceeded expectations, coming in at  $21.4 billion, a figure roughly flat with the year-ago quarter.
"Wells Fargo achieved outstanding results for the second quarter," CEO John G. Stumpf said in the bank's earnings press release. Just before the markets opened, shares of Wells Fargo were up 1.50 percent at $42.50 after closing at $41.89 on Thursday.
However, there was some evidence of the lingering problems facing the bank's chief executive; revenue for the quarter was little changed and profit before taxes and loss provisions, which some analysts use to gauge core performance, rose just 3 percent to $9.12 billion. Furthermore, the net interest margin, or the difference between what the bank pays for funding and makes on lending, dropped to 3.46 percent from 3.48 percent in the first quarter.
Part of the problem is that the bank's "expenses are probably between $500 million and $1 billion to high," Guggenheim Securities analyst Marty Mosby told Bloomberg before the results were reported. Back in 2011, Stumpf scrapped his cost-cutting plan to invest in businesses like home lending. But, with interest rates rising from record lows, the bank has forecast that the number of new mortgages will decrease throughout the remainder of this year, and Stumpf has turned his attention back to expenses.
In the past month, at least five analysts have cut their rating on Wells Fargo's stock.
Last quarter, Wells Fargo generated $2.8 billion from mortgage banking, a 3 percent drop from a year earlier, and that figure included $2.41 billion earned from originating home loans, a 9 percent increase. In fact, in 2012, Wells Fargo originated almost 1 in 3 mortgages in the United States. The bank, which has been expanding its securities business since acquiring the unit with its purchase of Wachovia, took in $538 million in investment-banking fees, an 85 percent increase from the year-ago quarter, while trading rose 26 percent to $331 million.
Together, Wells Fargo and JPMorgan Chase (NYSE:JPM), which reported a 31-percent increase in profits Friday, kicked off the bank earnings season. Citigroup (NYSE:C), Goldman Sachs (NYSE:GS), and other large financial institutions will report results next week.
In general, domestic lenders  lenders have focused in recent years on reducing workforces, cleaning up bad loans, and settling litigation to cut costs and increase earnings amid weak borrowing by businesses and consumers. "Economic growth is so tepid and there is enough uncertainty out there that is holding back the small and medium businesses from expanding," Guggenheim's Mosby said. "That's putting everything in a holding pattern."
Follow Meghan on Twitter @MFoley_WSCS
Don't Miss: Warren and McCain Agree: It's Time to Break Up Big Banks.