With Impending Commodities Crackdown, JPMorgan Looks to Slim Down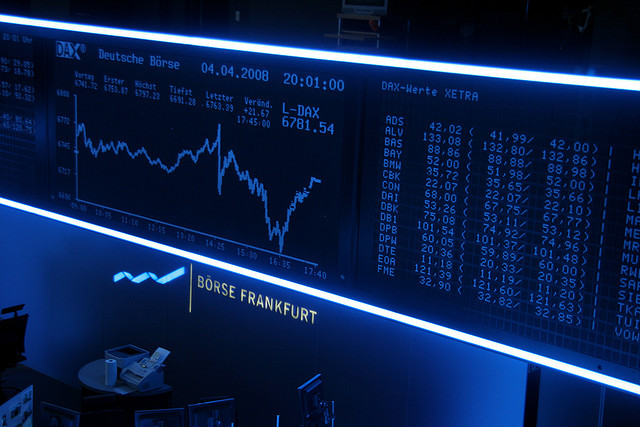 Regulators have turned their eyes to large financial institutions that own commodities storage facilities, with the Commodity Futures Trading Commission, or C.F.T.C., taking the first step in examining warehouse operations controlled by companies like Goldman Sachs (NYSE:GS), and used to store vast amounts of aluminum.
The Senate has begun an investigation of its own, and hearings meant to understand how Wall Street has broadened its scope from banking to global markets for essential commodities started at the end of July. The overarching question is whether banks should control the storage and shipments of commodities, and whether that control could present a risk to the nation's financial system.
Already, as The New York Times reported on July 20, Goldman Sachs has exploited industry pricing regulations by using a fleet of trucks to move 1,500-pound bars of aluminum between warehouses, thereby lengthening the storage time of the commodity, increasing the prices paid by manufacturers and consumers across the country, and adding millions of dollars per year to the company's coffers.
This type of maneuvering in markets for oil, wheat, cotton, coffee, and other commodities has brought billions in profits for investment banks like Goldman, JPMorgan Chase (NYSE:JPM), and Morgan Stanley (NYSE:MS). But, with regulators cracking down, JPMorgan is looking to unload its warehousing unit.
In a press release issued on July 26, the bank announced that it had "concluded an internal review" and would be "pursuing strategic alternatives for its physical commodities business, including its remaining holdings of commodities assets and its physical trading operations."
Now, a buyer has emerged. The Times of London, via Reuters, reported Monday that London commodities broker Marex Spectron is in talks to buy the bank's metals storage unit. Marex Spectron is backed by Jeremy Issacs, who previously headed Lehman Brothers Europe.
In 2012, the ten largest Wall Street banks earned about $1 billion from physical commodity units, and about $5 billion from commodity derivatives and financing, according to data from analytics company Coalition. Goldman Sachs ranked number one in all commodities revenue, including derivatives, while JPMorgan ranked second.
However, like Goldman Sachs, JPMorgan's commodities business has come under the lens of regulators and lawmakers. At the end of July, the bank agreed to pay $410 million to settle claims it manipulated the power markets in California and the Midwest in 2010 and 2011.
At the Senate Banking Committee hearing, which came the next day, Oregon Senator Jeff Merkley, a Democrat, noted, "it seems like there's a huge amount of conflict of interest and a huge amount of market manipulation and it doesn't seem like much action" on the part of regulators. "When these prices go up it's a huge tax on the economy, whether it's in the price of a beer can or aluminum siding," he added, according to Bloomberg.
At that July 29 hearing, the heads of two key agencies told lawmakers that U.S. regulators will boost scrutiny of banks' commodities holdings.
"We're a market regulator overseeing the commodity futures, swaps markets and have clear authority to police markets for fraud, manipulation and other abuses," said Commodity Futures Trading Commission Chairman Gary Gensler, according to Bloomberg. "We will use those authorities appropriately where we see abuses and pursue it," he added. Gensler testified alongside Securities and Exchange Commission Chairman Mary Jo White, who said that she would ask the SEC to consider changes to disclosure requirements.
In addition, the Federal Reserve announced in July that it is reconsidering a ten-year-old policy that allowed banks to do business in the physical commodity arena, a further sign that business will have to deal with attempts by regulators to limit the involvement of Wall Street firms in holdings of physical commodities.
Follow Meghan on Twitter @MFoley_WSCS
Don't Miss: BofA's Financial Crisis Hangover Lives to See Another Day.