With Natural Gas Supply Booming, Private Sector Is Racing to Find New Uses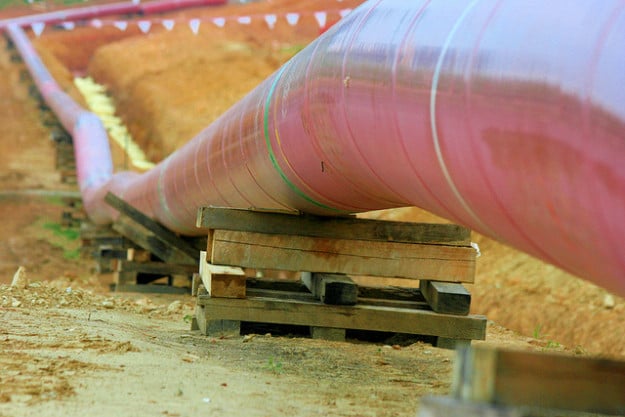 This week's development on the natural gas scene is largely unchanged, as it follows the larger trend of the petroleum sector's boom, and maintains its dominant production performance from last year.
Working gas in storage was 2,845 billion cubic feet, which is slightly more than than last week — 59 Bcf, to be exact. Stocks were 368 Bcf less than they were last year at this time, and 34 Bcf below the five-year average, in line with the ramped up production and energy demand that continues unabated in the U.S.
Now with prices of natural gas low due to an excess of supply, the private sector is looking for things to do with it — namely, export it. But that is not all companies have been doing — small aircrafts and Ford (NYSE:F) F-150′s have been produced to run on natural gas. Over time, more products will be brought to the market taking advantage of abundant natural gas, and the Department of Energy may yet grant companies more freedom to ship away what they aren't using, especially with a faction of Congress in their corner.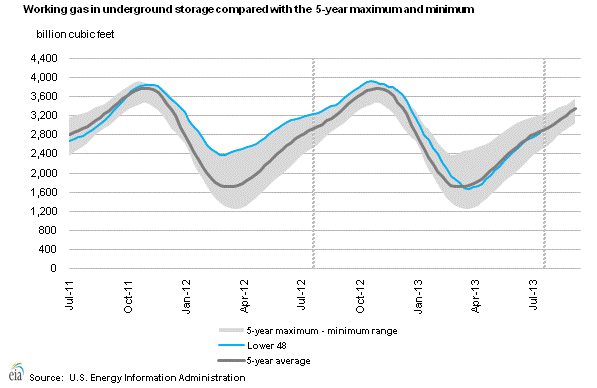 Don't Miss: 5 Reasons the Dollar Is Seeing a Golden Phase.