With New Acquisition, Facebook Now Caters to More Tongues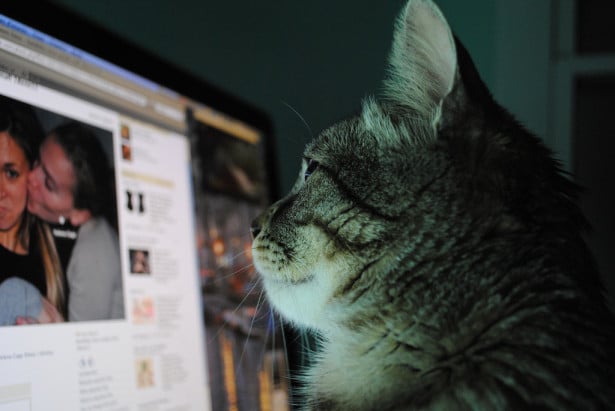 Facebook (NASDAQ:FB) won't let language barriers get in the way of connecting users with new global friends, and that's why it has enlisted the help of Mobile Technologies, a startup that specializes in speech recognition and machine translation technology, to ensure the social media giant does all it can to overcome these language obstacles.
TechCrunch reports that Mobile Technologies is a Pittsburgh-based startup responsible for the mobile app Jibbigo. Launched in 2009, the app helps users obtain translations by offering them the opportunity to choose from more than 25 languages, record a short message in that language, and then receive a full translation of that snippet on the screen or read aloud.
The app is a significantly simpler way to access a translation, cross a language barrier, or understand what someone is saying, and it could mean great things for the future in terms of breaking down the walls that facilitate international dialogue.
Mark Zuckberg wants to apply that technology to fortify Facebook's translation mechanics, and therefore has acquired the 12-year-old company for an undisclosed amount, TechCrunch says. Now, not only will Mobile Technologies continue to be used as a modern day mobile phrase book, it will also soon help the social network facilitate communication across different languages, assist Facebook travelers in need, and even let News Feed posts be read in a different language from which they were written.
If you're wondering why this News Feed translation already sounds somewhat familiar, it's because Facebook already attempted it with help from Microsoft's (NASDAQ:MSFT) Bing. Bing is the technology that allows the translation of Twitter's tweets and has proven successful in that arena, but Facebook is now ready to take it one step further with Mobile Technologies.

In addition to helping Facebook users access more translations, this technology  is also useful to the company in that it can help the popular social media site boost its Graph Search function, something TechCrunch reminds us it has been working to do for a while now.
If this new startup's technologies help Facebook offer the search feature in languages beyond English, the acquisition would appear especially fruitful — because with the number of Facebook users across the globe that tote different languages, its new search function and options can only be successful if they're capable of catering to a wide range of tongues.
It then is evident then that both Facebook and Mobile Technologies are excited about breaking down these language barriers and opening up more means of communication. The Jibbigo team, writing about the opportunity in a blog post, said, "Facebook, with its mission to make the world more open and connected, provides the perfect platform to apply our technology at a truly global scale."
Investing Insights: Can Facebook Continue This Bull Run?