World Bank: QE Spillover Could Hammer Emerging Markets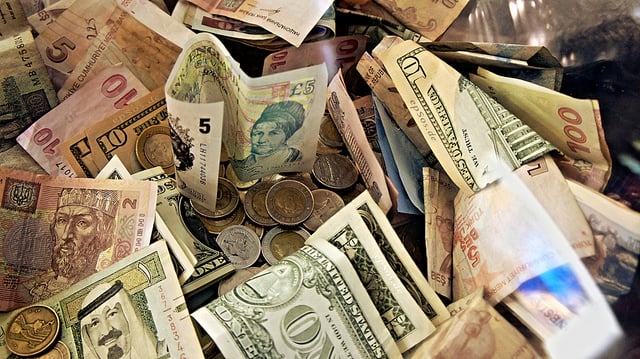 Markets around the globe took a beating on Thursday. The big story scaring traders and investors is the increasing likelihood that the U.S. Federal Reserve will begin tapering its quantitative easing program by the end of this year, and possibly end it in 2014. The sentiment was catalyzed after Chairman Ben Bernanke held a press conference on Wednesday morning to discuss a two-day FOMC policy meeting, which had just concluded.
What the Fed faces right now amounts to a seemingly impossible communications problem. Searching for effective tools at the zero bound, Fed policy makers adopted forward guidance based around unemployment and inflation thresholds — 6.5 percent and 2.0 percent, respectively — hoping to quash uncertainty and dodge tedious pessimistic signal problems.
Unfortunately, the Fed seems to have managed to do neither of those things. Traders and investors around the world sold assets in anticipation of eventual tapering, and the World Bank issued warnings about the possible damage that could be caused to emerging markets.
Speaking in an interview with Reuters, Jim Yong Kim, president of the World Bank, suggested that the spillover effects of unconventional monetary policy in the United States could negatively impact emerging economies. Specifically, he said that "If the United States does back off … and slows down its (asset-buying) quantitative easing, borrowing costs will go up and we think they will also go up for developing countries. And that's a real concern."
In a statement released alongside the World Bank's June 12 Global Economic Prospects report, Kaushik Basu, Senior Vice President and Chief Economist at the World Bank, commented that "there is heightened speculation that the US may withdraw QE and widespread concern about its consequences." Near the top of the list are rising yields.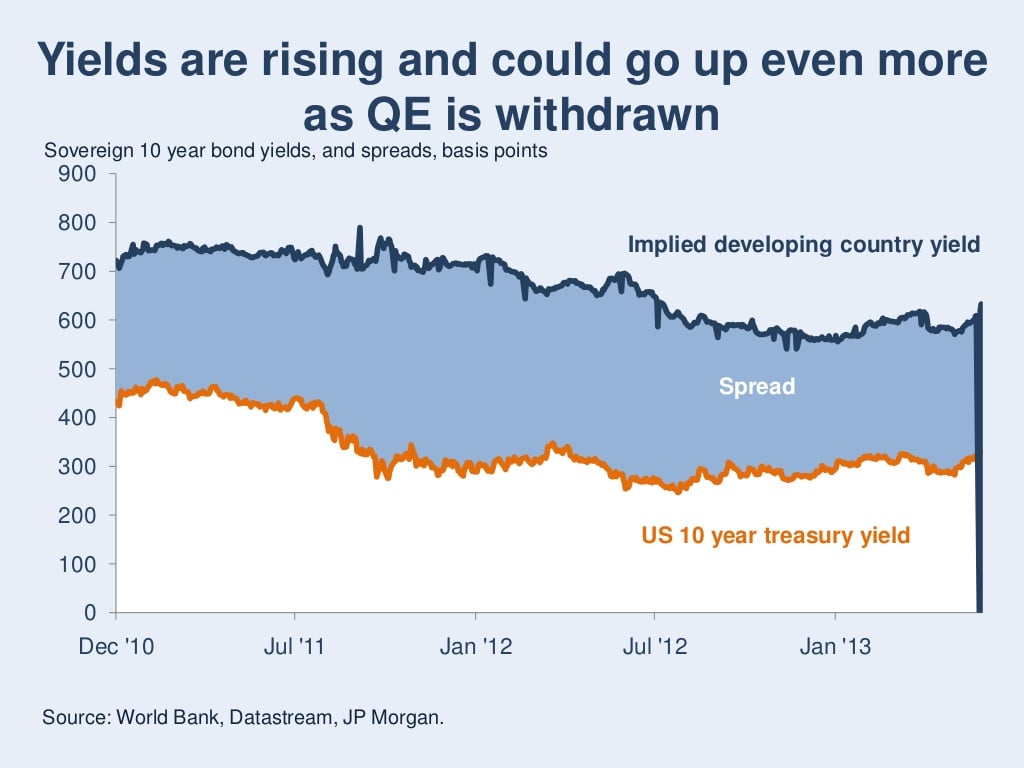 "If the price of capital starts going up then we are going to have to move to find ways of creating new instruments for making capital available for infrastructure," Kim told Reuters. "As interest rates go up we have to work to provide capital at rates which make sense for developing countries."
Emerging makers were not spared the market turmoil on Wednesday and Thursday following the Fed announcement. The iShares MSCI Emerging Markets Index, already down more than 14.5 percent this year to date, is off 7.21 percent over the past five-day period.

In a report seen by Barron's, Goldman Sachs also indicated that it expects U.S. nominal and real yields to increase over the next few years "as the US recovery solidifies and the Fed slowly moves towards exit. The last few weeks illustrate the potential for that shift to be disruptive."
Don't Miss: Selling Treasuries? Pimco's Bill Gross Says Don't Be Too Quick.