Yahoo Buys Loki Studios and 2 More Heavily Traded Stocks to Follow
Yahoo! (NASDAQ:YHOO): Current price $26.38
Yahoo recently reported its purchase of the mobile gaming start-up Loki Studios for an unreported amount. Loki Studios was begun by students from Stanford University, and it creates games based on user's location data like weather, temperature, and time of the day, among others, to create  more realistic gaming experience.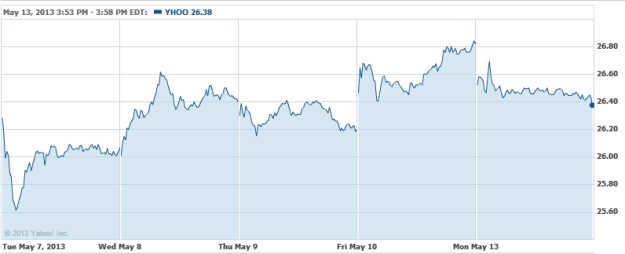 American Capital Agency Corp. (NASDAQ:AGNC): Current price $28.98
On Monday, American Capital said that in celebration of its five years as a publicly traded company on the NASDAQ Global Select Market, Chief Executive and Chairman Malon Wilkus and President and Chief Investment Officer Gary Kain will preside over the May 14 NASDAQ opening bell ceremony. Joining Wilkus and Kain will be members of the board and management team. Wilkus remarked, "This week marks AGNC's fifth anniversary as a public company. Since our IPO, the U.S. mortgage market and more broadly the U.S. economy have undergone significant challenges and changes.  We are very proud of the fact that our team, with the support of our shareholders, has successfully navigated this unique period while producing industry-leading returns for shareholders."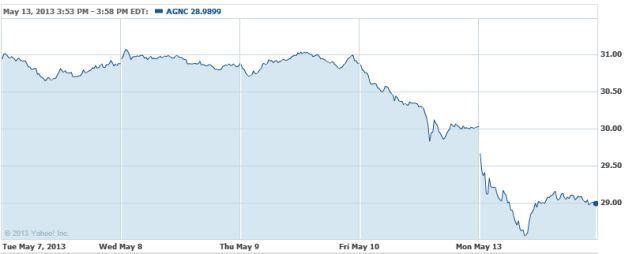 Oracle Corporation (NASDAQ:ORCL): Current price $33.75
Oracle announced on Monday new mobile enhancements to its PeopleSoft Campus Solutions suite, which empowers students to take action on and manage key processes via a secure smartphone application. The new features will permit institutions to brand, customize, and extend the smartphone application to give maximum value to students through their mobile devices. The PeopleSoft Campus Solutions mobile features are built on a flexible tech foundation that employs Oracle Application Development Framework Mobile. The framework allows colleges and universities to broaden their mobile applications so as to include websites and other content they prefer students to access from their mobile devices.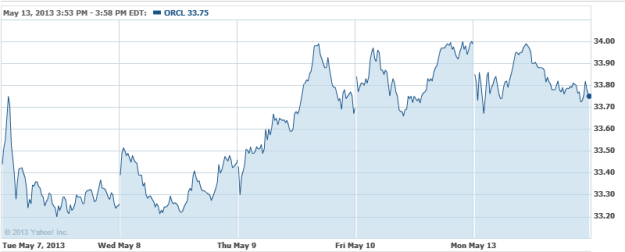 Investing Insights: Will This Tech Titanic Continue Rewarding Shareholders?