Yahoo! Japan New Store Applications Jump on Fee Removal and 2 Other Hot Stocks to Watch
Yahoo! Inc. (NASDAQ:YHOO): Current price $32.29
Japan's most-visited portal, Yahoo Japan Corp., reports that applications for new stores on its shopping site skyrocketed after the billionaire Chairman Masayoshi Son removed fees for online retail outlets. An e-mailed statement Wednesday said that some 10,000 applications were received from outlets and 16,000 from individuals, and also that presently, there are 20,000 stores on its shopping site. Getting rid of fees in order to entice outlets is meant to draw customers to Yahoo! Japan and help win sales from competitors like Amazon.com Inc.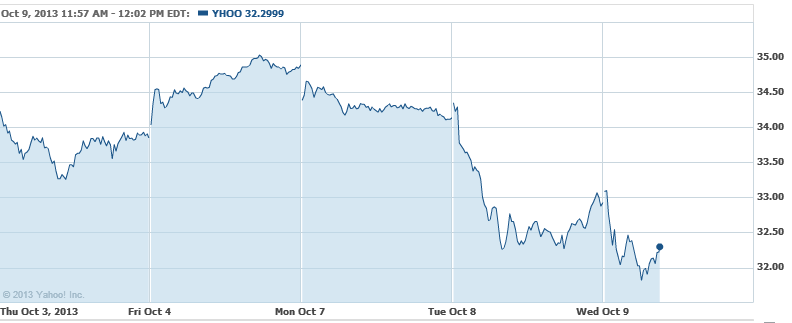 J.C. Penney & Co. (NYSE:JCP): Current price $7.93
On Wednesday, J.C. Penney announced that the exiting Saks Chief Executive Stephen Sadove will become a director at the former when he leaves his current job, marking the most recent change that brings more retail experience to the historic department store's board. Sadove has been Saks' CEO since 2006, and will come to Penney's board once the purchase of the luxury store chain by Hudson's Bay Co is completed sometime by the end of 2013.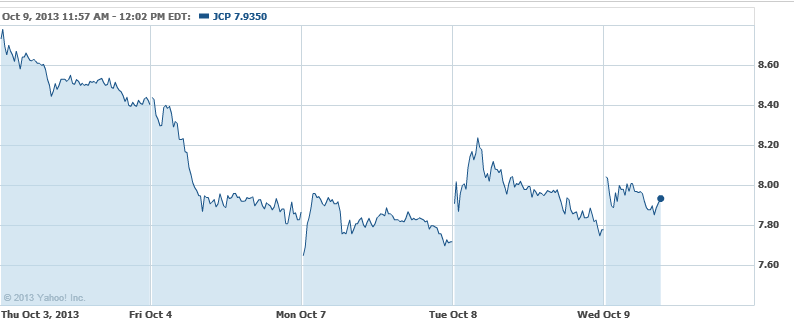 Sirius XM Radio Inc. (NASDAQ:SIRI): Current price $3.83
Sirius says that it will broadcast an extensive lineup of Halloween-themed programming spanning a variety of talk and entertainment channels for all ages and interests, including multiple broadcasts of the Halloween classic The War of The Worlds on the 75th anniversary of its original airing, Art Bell's Spooky Matters featuring ghost stories and paranormal encounters from listeners and guests, and also the return of Scream Radio, which is a limited-run channel that will provide spooky sound effects and eerie sounds for Halloween parties. The War of the Worlds will air on October 30 at 8:00 p.m. Eastern Time, via satellite on Radio Classics, channel 82.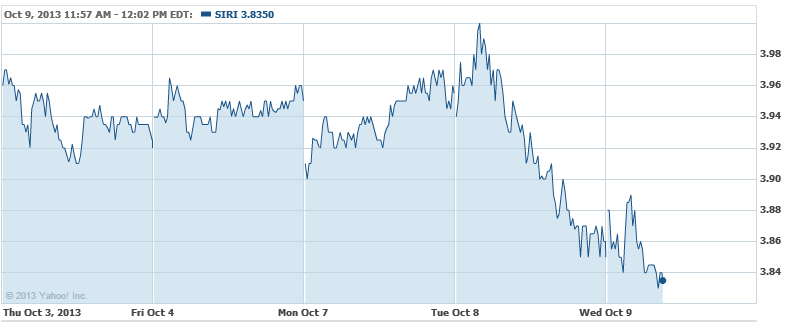 Don't Miss: Google Exec Claims Android 'More Secure' Than iOS, Prompts Laughter.