Yellen to Senate: More Jobs, More Banking Oversight at Fed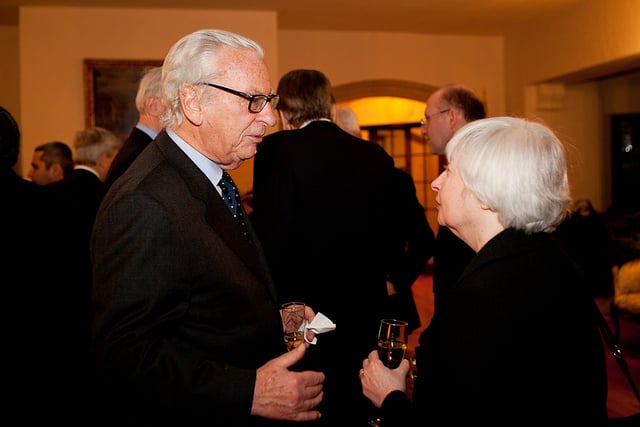 The likely successor to Federal Reserve Chair Ben Bernanke is gaining fans for her even-keeled presence and determination to lessen the risks presented by the country's biggest banks. Nominee Janet Yellen's performance before the U.S. Senate Banking Committee reinforced the perception that she would not panic in the face of crisis while working to increase financial regulations and promote job growth.
Wall Street approved of Yellen's performance by boosting every market following her appearance on Capitol Hill. Notably, Yellen said little to suggest the Fed would cease bond buying — known as quantitative easing — until signs of recovery were undeniable. One ex-Fed economist told Reuters what investors felt was good about Yellen's performance was how cagey she was on the topic of quantitative easing. No one expected her to be very forthcoming on the topic of when the Fed would slow down its bond purchases, and Yellen obliged.
Contrasted with Ben Bernanke's comments earlier in the year about QE policy, Yellen struck many as perfectly evenhanded in her approach to the topic so sensitive for investors. In her comments, she went so far as saying it was "imperative" for the Fed to play a role in the economic recovery of the nation. To the chagrin of big U.S. banks, that program may include increased financial regulations.
Questions from Senator Elizabeth Warren (D-Mass.) prompted Yellen to take up the topic of increasing financial regulation through changes in the Fed Board's meeting habits. Yellen replied to Warren, who is an outspoken critic of the financial community at large, that bringing back board meetings to discuss banking regulations was "a worthwhile idea." One analyst told Reuters that this showed a change in Fed supervision of big banks had already taken place.
Yellen is expected to closely monitor the situation with respect to the asset bubbles and over-exposure that precipitated the financial crisis. However, she told the Senate committee she didn't see credit risks at banks presently, nor did she consider the stock market inflated.
Wall Street loved those comments enough to send markets up across the board following Yellen's appearance. Though increased financial regulations could hamper the ability of large U.S. banks to continue racking up record profits, it would likely preclude the never-ending string of lawsuits banks such as JPMorgan (NYSE:JPM) and Bank of America (NYSE:BAC) face. It appears a Yellen-led Fed would be focused on stability above all. That's a word investors never tire of hearing.
Don't Miss: Are You Confident About Retirement?