Yellen vs. Plosser: Fed Split Over Unemployment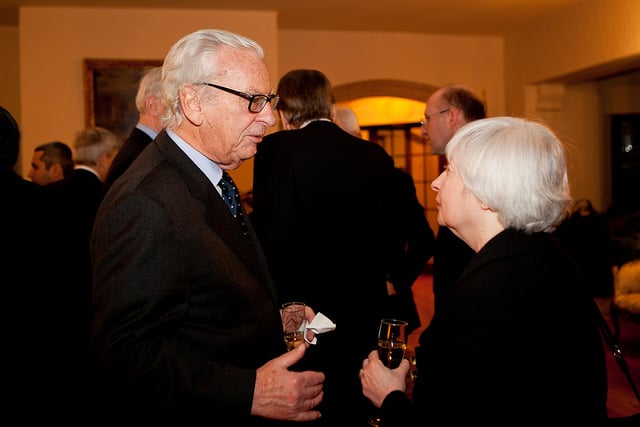 Narayana Kocherlakota, president of the Federal Reserve in Minneapolis, gave a speech recently in which he focused heavily on joblessness and the high unemployment rates, making it clear that they should be a major priority. In contrast though, Fed President in Philadelphia, Charles Plosser, has said that he thinks the main concern for the central bank should be to maintain price stability, rather than concentrating on "fluctuations" in the job market — according to Bloomberg.
"It would be appropriate to redefine the Fed's monetary policy goals to focus solely, or at least primarily, on price stability. I base this on two facts: Monetary policy has very limited ability to influence real variables, such as employment. And, in a regime with flat currency, only the central bank can ensure price stability," said Plosser in a speech at the Cato Institute, Washington.
Kocherlakota's speech was in nearly direct opposition to those views, saying that, "Any perceptions of future FOMC ineffectiveness in generating favorable macroeconomic outcomes are hurting current employment." He also made note of the fact that he believes unemployment rates may be worse than even the numbers show, and that it may seem to be improving, when in fact people are just giving up the search for employment in many instances.
According to Bloomberg, Janet Yellen, soon to be Chair of the Fed, has rather different views on this. She's schedule to share them at her confirmation hearing in the Senate. She plans to address the Senate Banking Committee, letting them know that unemployment is unacceptably high and that poor economic health demands tactics of "unconventional policy tools such as asset purchases," based on the release of her upcoming remarks.
"The goals of maximum employment, stable prices, and moderate long-term interest rates" are ones that the Fed has been allowed, by Congress, to focus on, but that according to Plosser, Congress doesn't "mention reducing short-term fluctuations" in the job market. "Focusing on short-run control of employment weakens the credibility and effectiveness of the Fed in achieving its price stability objective," said Plosser. Plosser and Yellen will have lots of time to hammer out their differences after Yellen is confirmed — and it seems very likely that differences there will be.
Don't Miss: Snapchat Should Pucker Up for Ben Bernanke and, Soon, Janet Yellen.