Yelp! Groupon Sales Rep Fired for Negative Review Threats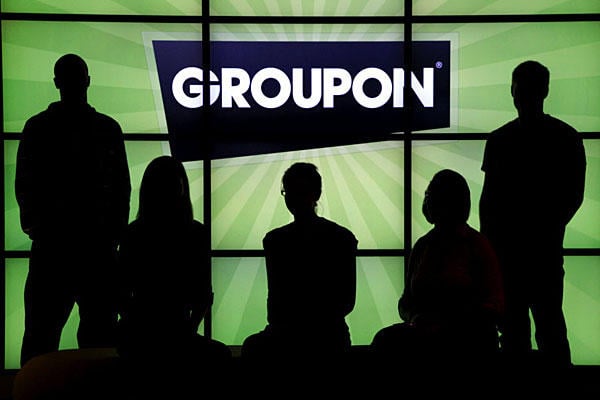 Yelp (NYSE:YELP) threats are not a joking matter, and Andrew Johnston, a now ex-Groupon (NASDAQ:GRPN) sales rep, learned that lesson the hard way.
All Things D reported Monday that Groupon fired Johnston over the weekend after he sent an email to the owner of a small San Fransisco restaurant, Sauce, threatening to write bad reviews on Yelp after one of its owners hung up on him. Groupon said in a statement, "We can confirm that the individual is no longer a Groupon employee. As a company that has featured more than 500,000 merchants, we take our relationships with every business very seriously and do everything we can to ensure they have a great experience with Groupon. We have personally apologized to the merchant."
Groupon was notified of the incident via Facebook (NASDAQ:FB), demonstrating just how powerful social media can prove to be in these kind of situations. Not only would a bad Yelp review seriously damage Sauce's reputation, but a poor Facebook status could also significantly hurt Groupon's, and that is why the deal-of-the-day website almost had no choice but to publicly fire Johnson, especially after one of Sauce's owners, Trip Hosley, detailed the exact email threat he received from Johnston on Friday.
All Things D highlights the exchange below:
Hi Trip!
I sincerely appreciate you hanging up on me.  As a resident of San Francisco for over 25 years, I have a huge network of friends (ages 25-40) that all are extremely active on Yelp as well as other social media. I will gladly let them know how you treated me as well as my feelings about the people who run Sauce.
Go Giants!
Andy
Now, a Groupson sales rep is without a job, and Sauce has received new media attention. A handful of new five-star reviews have since populated Sauce's Yelp site since the incident, some referencing Johnston, and the small restaurant seems in a better position than where it started on Friday.
Trip Hosley reportedly doesn't like Groupon phone calls; Johnston doesn't like getting hung up on. Now, only one is paying the public price, but hopefully more will learn that poor Yelp review threats are not a joking matter, nor is the power of social media.
Don't Miss: Can Mobile-Payment Wannabes Hold a Candle to EBay and Google's Business?