You Won't Believe How Much These 'Bachelor' Contestants Are Making Now
They left their friends, families, and jobs to hopefully fall in love. When the cameras stopped rolling, these contestants and stars from The Bachelor and The Bachelorette had to resume their normal lives — most of them without a partner — and make money.
Plenty of them found success because of the show; others, in spite of it. These former contestants are worth a lot more than you'd think, adopting unique career paths to capitalize on their 15 minutes of fame. The wealthiest contestant got his riches from an unlikely source (page 10).
1. Arie Luyendyk, Jr.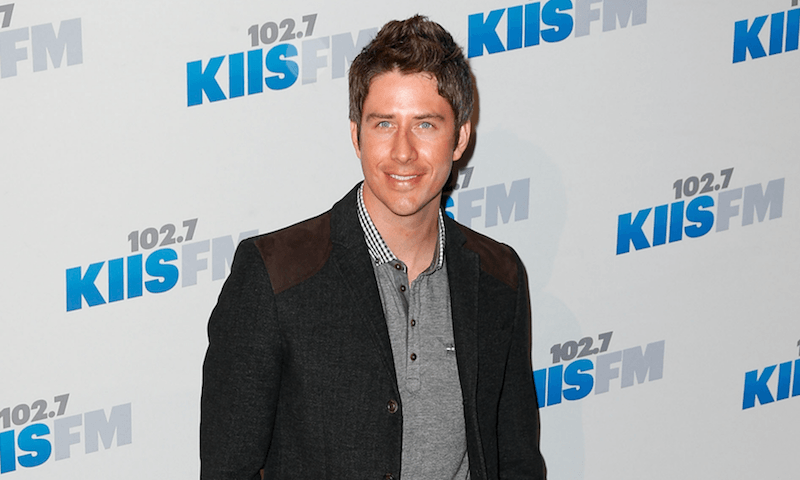 Estimated net worth: $4 million
The most hated man in America was well-off before he announced his (second) quest for love on season 22 of The Bachelor. Arie raced in the Indy 500 for eight seasons and accumulated a fair amount of wealth from racing: $415,550, according to Racing-Reference.Info.
Arie took a break from racing to pursue a career as a real estate agent for investment and luxury properties. He was likely paid around $100,000 for his seven-week bachelor season and will make more from Instagram partnerships and appearances with fiance Lauren Burnham.
Next: She lost in love but won on Instagram.
2. Lauren Bushnell
Makes thousands as an Instagram influencer
While her net worth is unknown, Bushnell is one of The Bachelor contestants who appears extremely profitable from her Instagram partnerships and ads. Bushnell partners with over a dozen designers and influencers including online thrift stores, Hidden Crown hair extensions, and MVMT.
According to Forbes, an Instagram user with 100,000 followers can earn an estimated $5,000 for a sponsored post, or one made with a brand. Bushnell, who has over 1 million followers, likely commands around $50,000 for influencer posts.
Next: He cashed in by filming everything from his wedding to marriage troubles.
3. Sean Lowe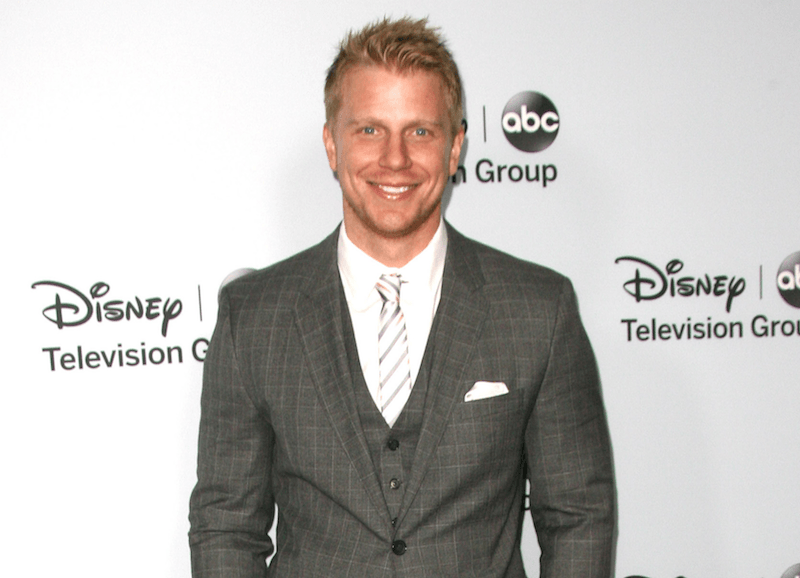 Made six figures to televise his wedding and go to on-screen couples counseling
Sean Lowe marked his first TV appearance as a contestant on The Bachelorette (Season 8). The third-place finalist and fan-favorite was elected the bachelor immediately for season 17. Lowe married Catherine Giudici, his season's winner, in a televised ceremony. The couple reportedly made six figures for the live one-episode special.
Lowe made around $235,000 competing on Dancing With the Stars. While he still partners with the occasional brand — he and Catherine's baby shower was sponsored by Dreft baby detergent — Lowe used his earnings to prepare for his future. He told Fortune how he invested $10 million in a real estate project in Texas, which is already paying off.
Next: The couple stayed together and is on track to make millions.
4. Jade and Tanner Tolbert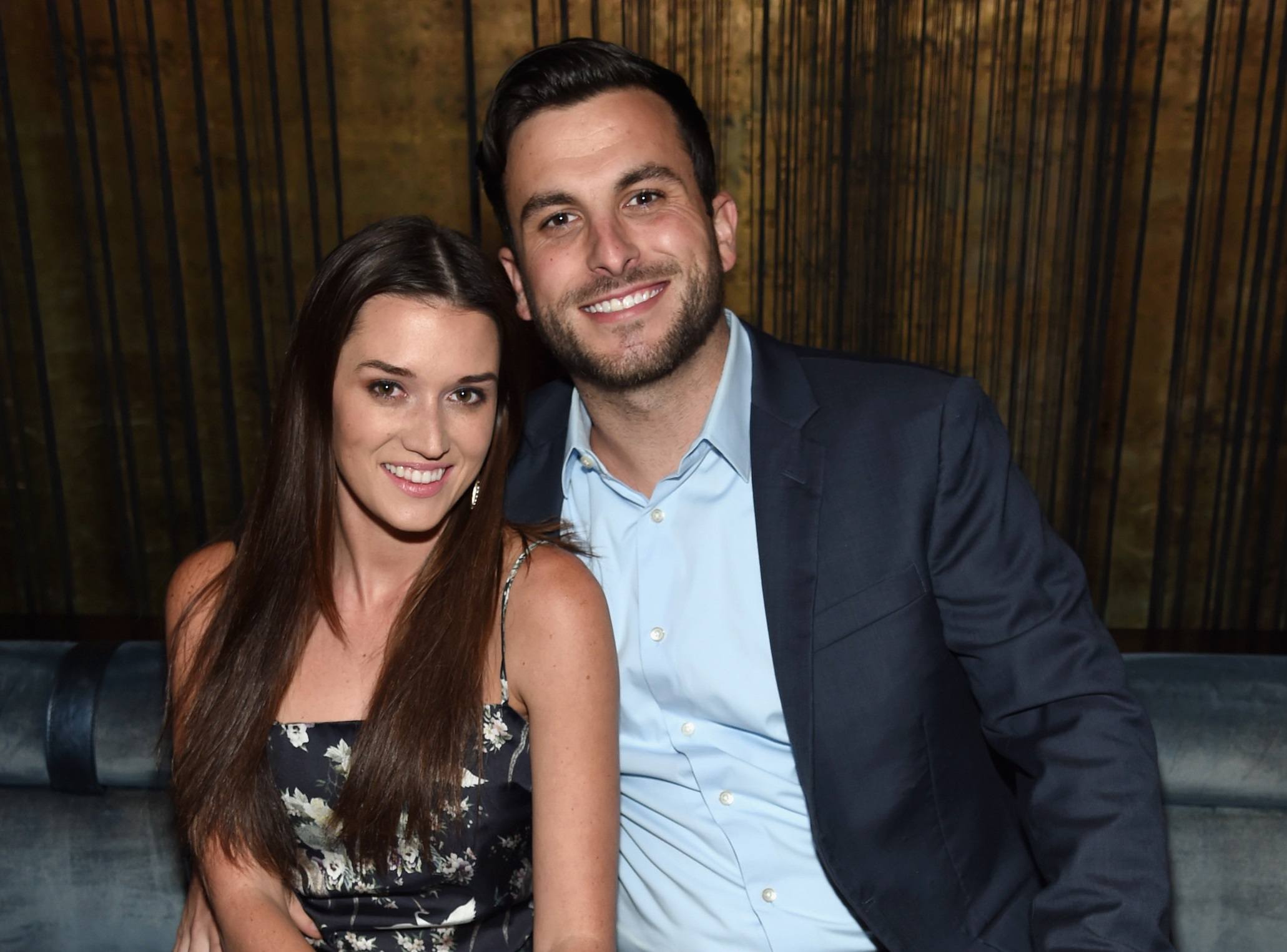 They reportedly made $1 million in one year just from sponsored posts
Jade Roper and Tanner Tolbert met and got engaged on Bachelor in Paradise (Season 2) and make a living off the Instagram endorsements that followed. In 2016, a Bachelor source told Us Weekly that "together, they're on track to make $1 million from sponsored posts" for that calendar year.
The Tolberts have social media endorsements with big-name brands like Hallmark, HelloFresh, and Nutrisystem. Jade started vlogging on Youtube and her channel currently has over 24,000 subscribers.
Next: You don't need to find love to be successful.
5. Andi Dorfman
Estimated net worth: $300,000
The Bachelor (Season 18) contestant and Bachelorette (Season 10) star profited from telling the story of her failed attempts at love. The former district attorney became a New York Times best-selling author with her books It's Not Okay (2016) and Single State of Mind (2018).
Dorfman partners for paid Instagram ads with big-names like Dunkin Donuts, Lifetime TV, and Uber.
Next: They married on TV, and it proved profitable.
6. Trista and Ryan Sutter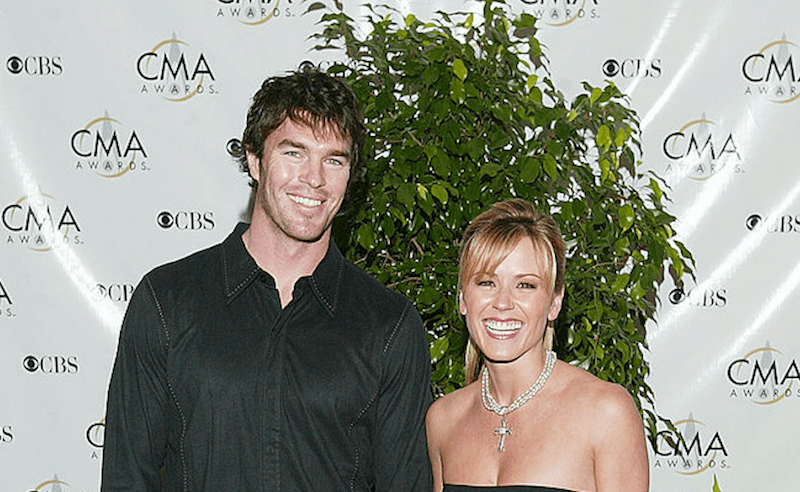 Estimated net worth: $2 million
The first couple in Bachelor history to wed ended up seriously profiting from their nuptials. The couple reportedly made $1 million for filming their three-episode wedding special, but it came with stipulations.
ABC agreed to pay them $1 million for the TV rights to their wedding, but a published contract between the parties showed the couple had to allow ABC to decide on every detail in order to claim the cash. The couple, who got together on the original season of The Bachelorette, are still together today. They have have two children and live near Vail, Colorado.
Next: This former participant makes her money hosting.
7. Melissa Rycroft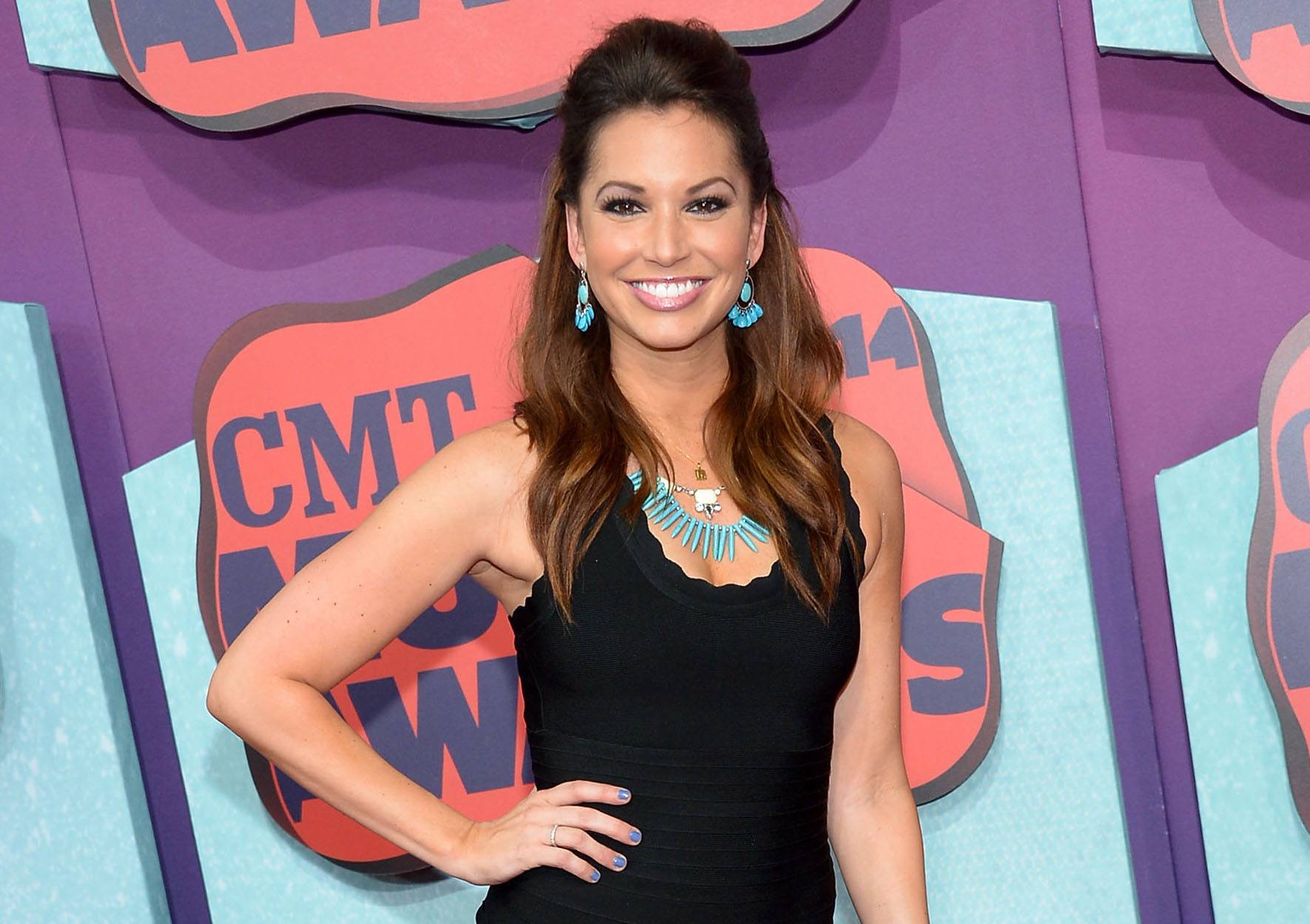 Estimated net worth: $1.5 million
The former Dallas Cowboy cheerleader approached work the same way she tried to find love: through reality television. She was featured on Dallas Cowboys Cheerleaders: Making the Team. Following her exit from The Bachelor (season 13), Rycroft went on Dancing With The Stars — twice — and hosted reality shows Bachelor Pad and Redneck Island.
Now, Rycroft is a co-host of Dirty Hair Podcast and is featured on Morning Dose TV.
Next: This man mastered the art of the Instagram ad.
8. Nick Viall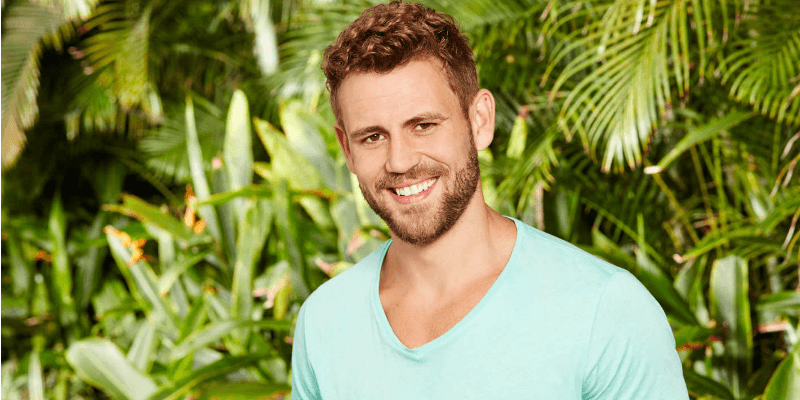 Capitalized on an opportunity with Dancing With the Stars
Nick Viall's turn as The Bachelor marked his second time getting paid for the show — Bachelor in Paradise contestants are reportedly paid between $7,000 and $15,000 to make appearances. (He also appeared on two seasons of The Bachelorette prior to his paid appearances.) Viall also partnered with companies like Dyson and MVMT on Instagram and makes money for advertising their products.
Viall appeared on ABC's 24th season of Dancing With the Stars, as many Bachelor alums have done. Celebrity contestants reportedly start the season with $125,000 and receive five-figure stipends that grow as they progress from week to week.
Next: This bachelorette went off on a disrespectful contestant during her season.
9. Emily Maynard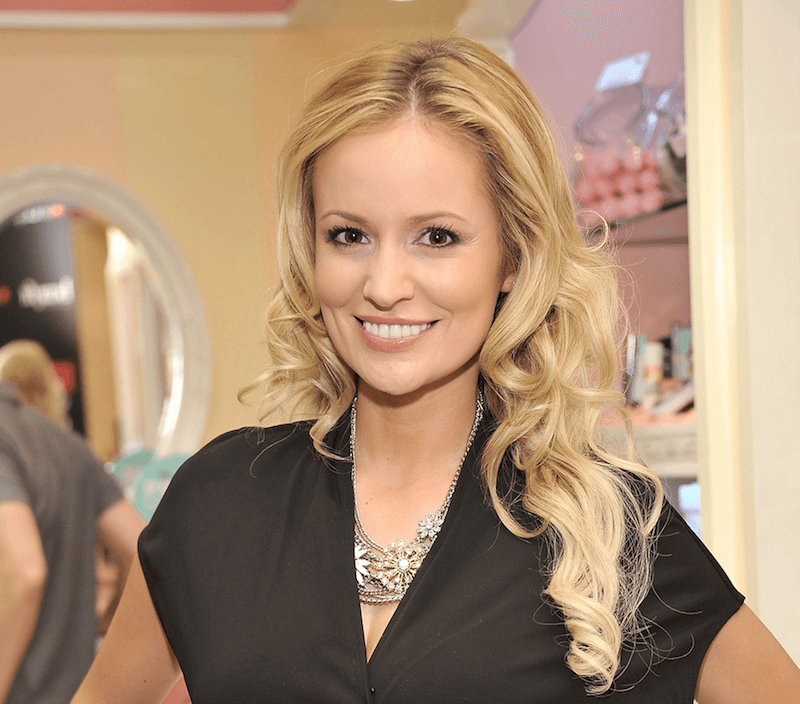 Reported net worth: $5 million
The season 15 Bachelor winner and season 8 Bachelorette star has an estimated net worth of $5 million used to work as an event coordinator and reportedly did publicity for NASCAR. Contestants on the show don't get paid, however, Maynard reportedly made $250,000 for her shot at love.
Maynard didn't marry either of her Bachelor-found loves. She went on to publish her own lifestyle blog and frequent People magazine covers. Maynard wrote a tell-all book, I Said Yes: My Story of Heartbreak, Redemption, and True Love.
Next: The wealthiest contestant ever gets his riches from an unexpected place.
10. Ed Swiderski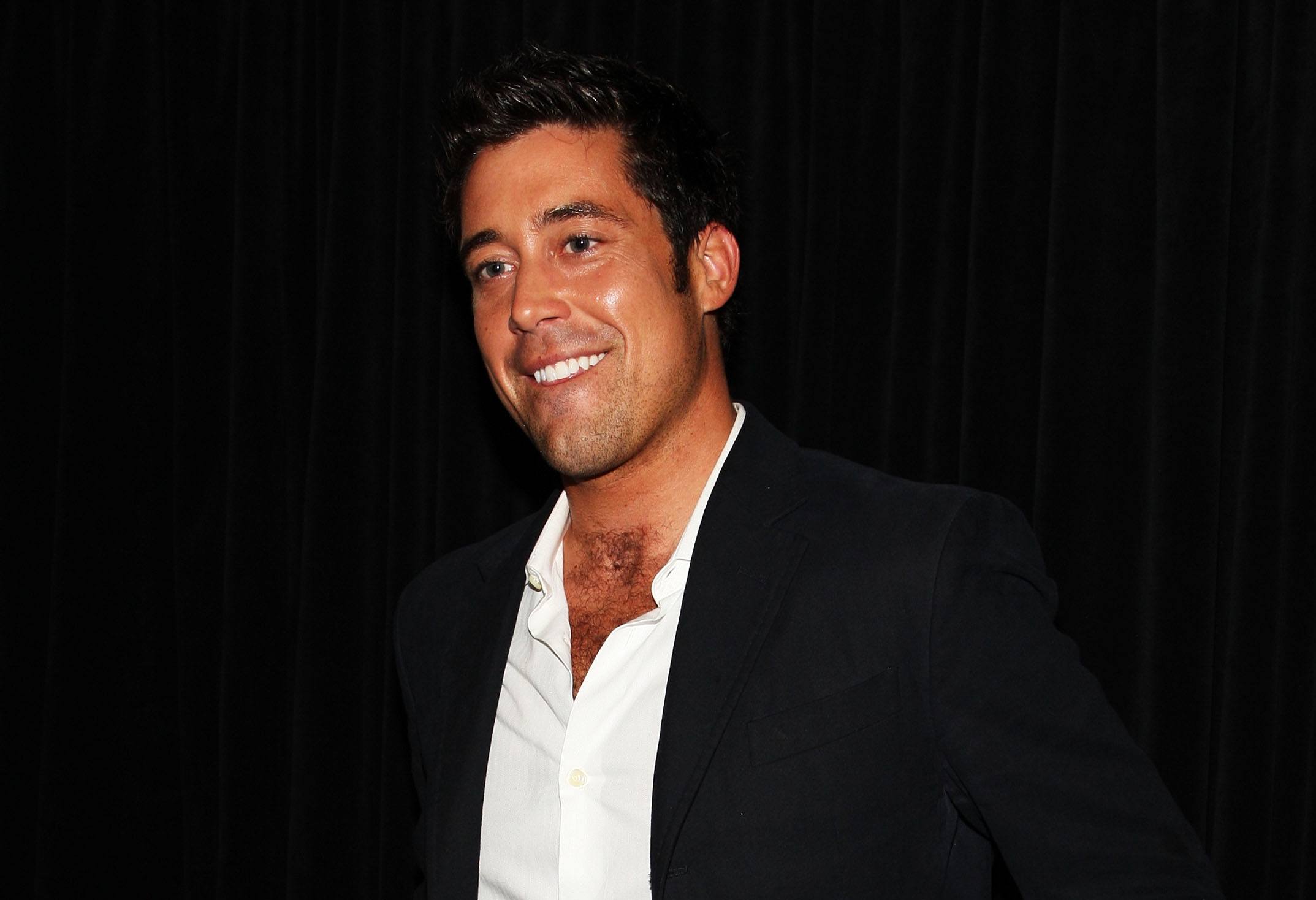 Estimated net worth: $10 million
Before he was a contestant on The Bachelorette (season 5) Swiderski was a consultant and creator in the tech industry. His reality show stunts, including Bachelor Pad, likely brought him some of his earnings, but his career pulled in most of the cash.
Swiderski is currently an enterprise client advisor at IBM company Bluewolf. He co-authored Pinterest for Business with Jess Loren.
Next: Pilots like reality TV, too.
11. Jake Pavelka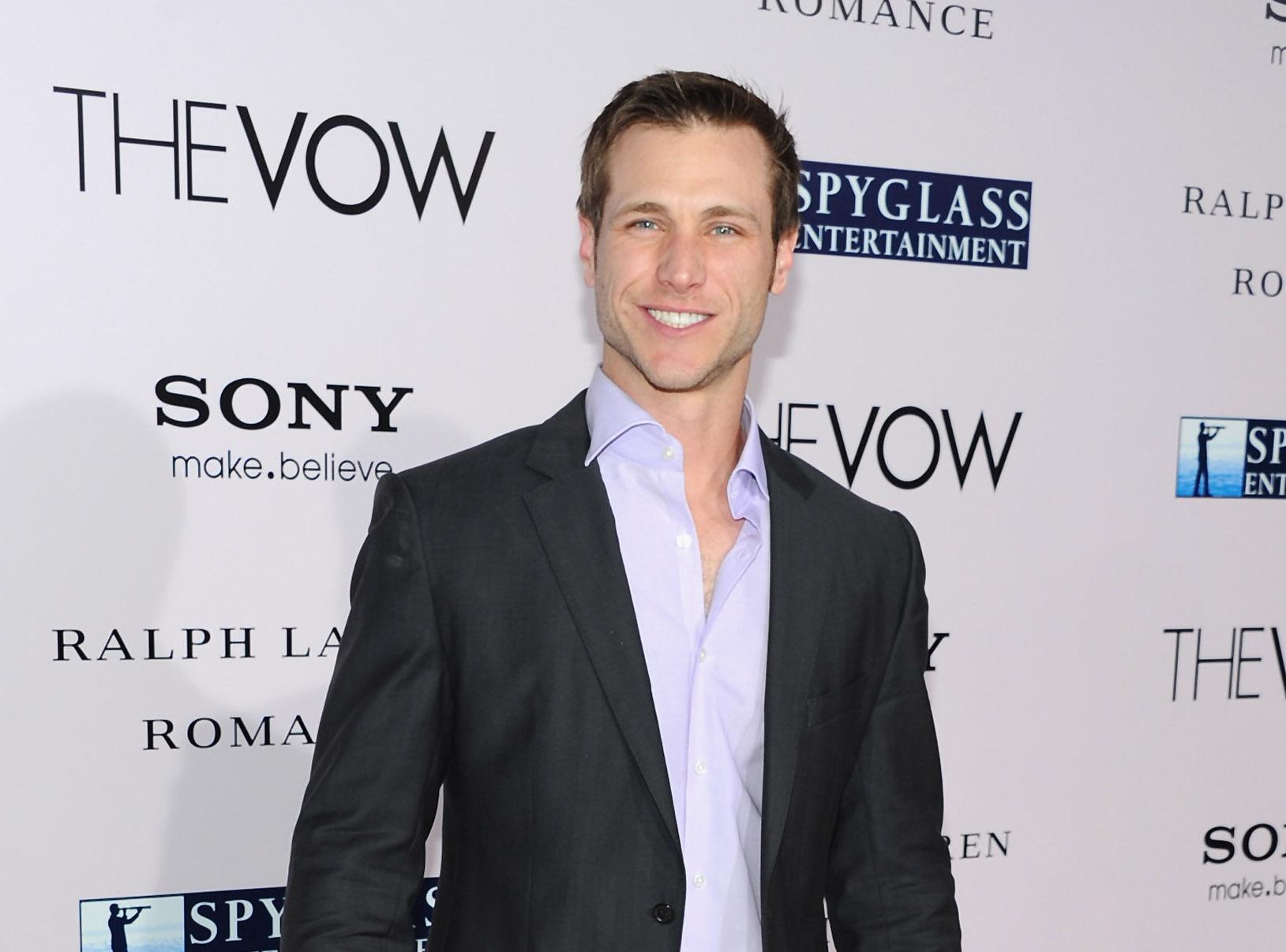 Estimated net worth: $700,000
The former pilot became a Bachelorette contestant and eventually the bachelor himself for season 14. After his engagement failed he went back to flying, but the return was short-lived. Pavelka pursued a career in reality television: He was cast in Dancing With the Stars, featured in Bachelor Pad, and participated in Rachel vs. Guy: Celebrity Cook-Off.
Next: You loved to hate her, but do you love to see her make money off it?
12. Corinne Olympios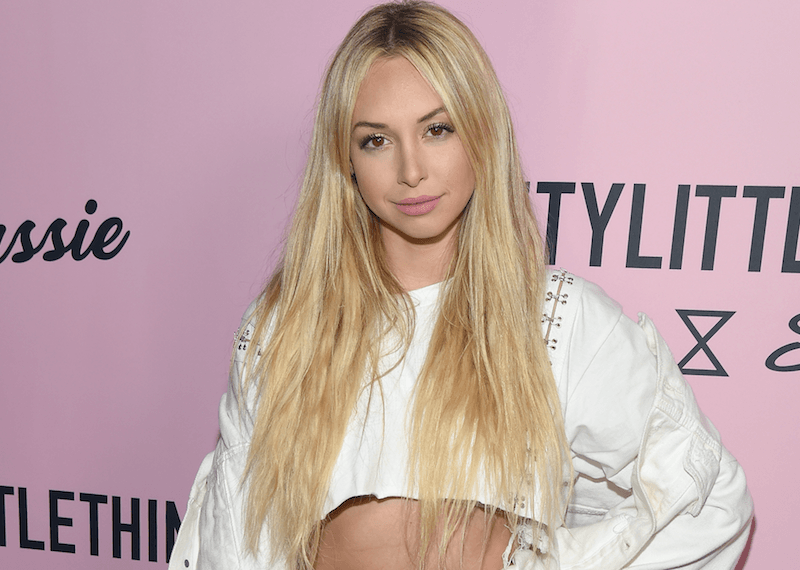 Her family owns a multi-million dollar company
Olympios went from playing the requisite villain on The Bachelor (Season 21) to shutting down Bachelor in Paradise. Now she partners with brands like FabFitFun, ThirdLove, and bioClarity.
Olympios' job title on the show was "Business Owner" and she claimed she worked for a multi-million dollar company. After some digging, Business Insider revealed her family business could be with ArmorGarage Inc., a Miami-based company that supplies "high performance [sic] premium grade epoxy coatings and floor products."
Next: The former bachelor combined his medical degree with reality TV.
13. Travis Stork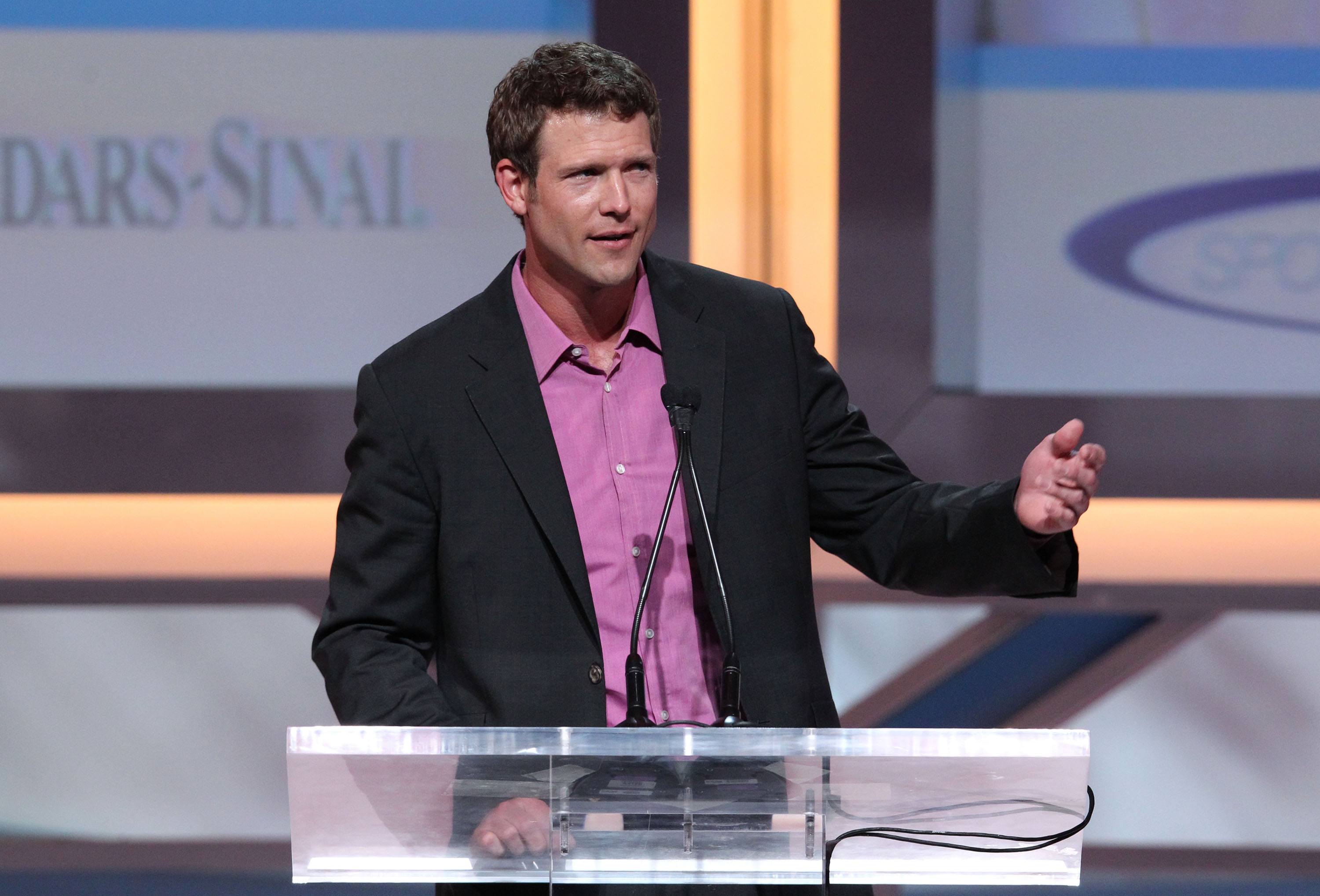 Estimated net worth: $8 million
Stork's experience as the bachelor didn't help him find lasting love, but it did propel his television success. The former emergency room physician earned a spot as host of The Doctors, a daytime talk show currently in its 10th season.
In addition to his Doctors salary, Stork wrote popular books The Doctor's Diet and The Lose Your Belly Diet which landed him on the New York Times best-sellers list.
Next: She lost in love but won at blogging. 
14. Jillian Harris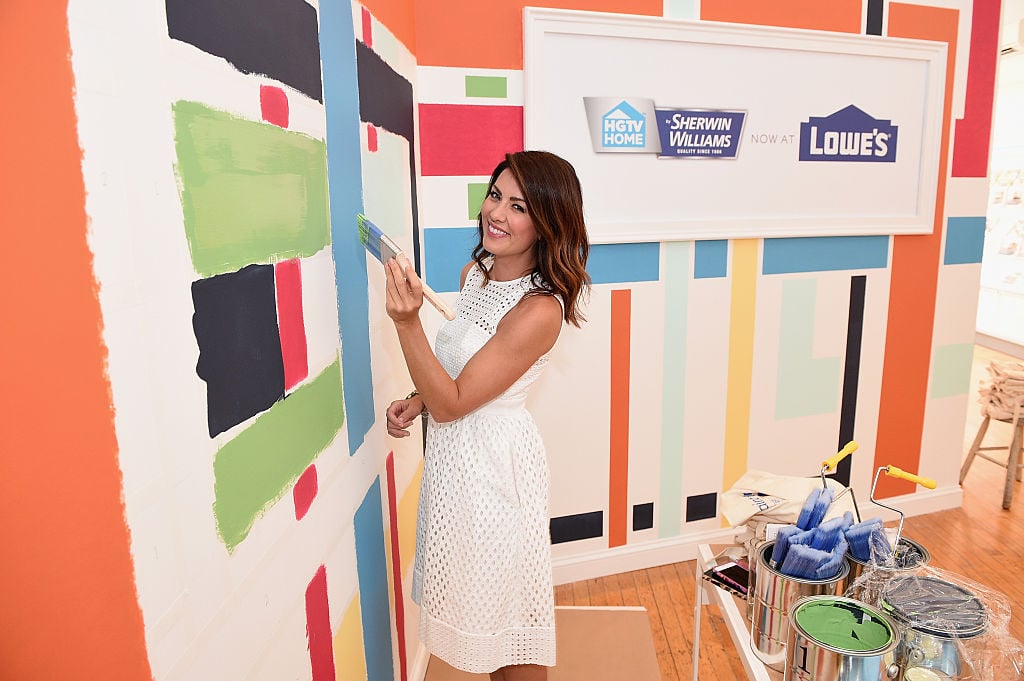 Estimated net worth: $3 million
Harris was second runner-up for Jason Mesnick's heart during season 19 and took the title role as the bachelorette for the show's fifth season. The Bachelor franchise marked the start of Harris's television career. She went on to pursue a career as a designer, which led her to guest star and host in various HGTV shows. She is the featured designer on Love It or List It Vancouver.
Harris partners with various brands and shares her love for cooking, home renovating, and fashion on her blog. She works with Melanie Auld on a jewelry collection called JHxMA which also contributes to her income.
Next: The contestant who is making big bucks in front of and behind the camera.
15. Becca Tilley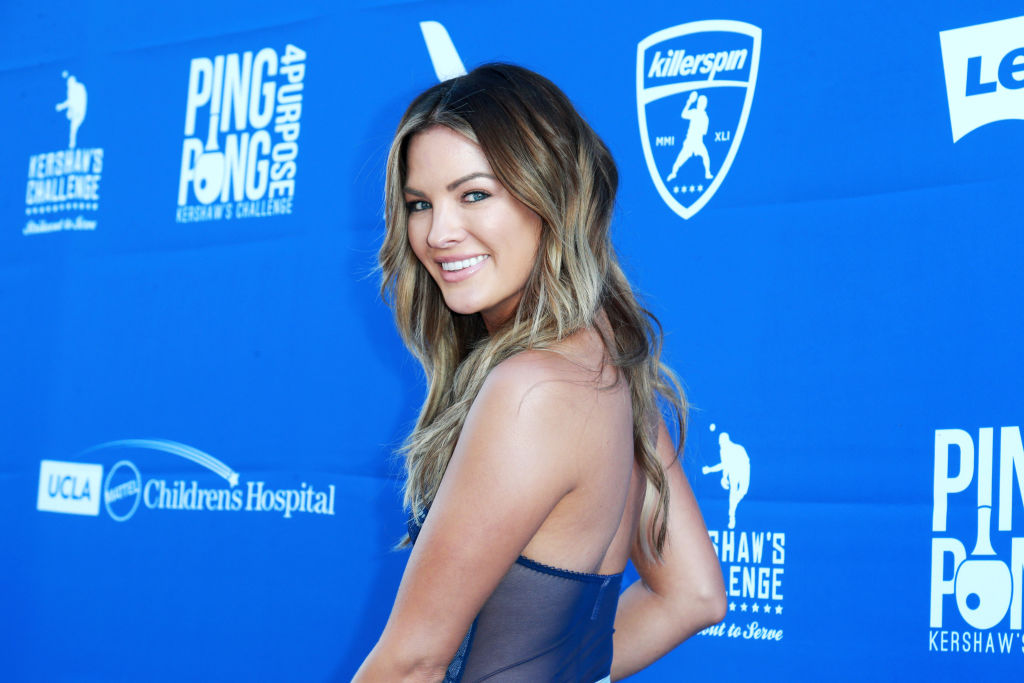 Started modeling to earn money
The two-time contestant is one of the many former Bachelor stars who is making a living off of her fame through Instagram. However, with a following of over 1 million, Tilley is one of the ones who is succeeding. Tilley has teamed up with names like Bumble, Walmart, and Bud Light Lime-A-Rita, and has begun modeling for print ads.
Tilley is one of the top five most-followed Bachelor Nation contestants on Instagram.
Check out The Cheat Sheet on Facebook!