Your S&P 500 Chartfest of the Day
Before the market opened, the ADP Nonfarm Private Jobs Report came in about 20% below consensus estimates. The S&P 500 took that as an initial cue for selling. Thirty minutes into trading, the weaker-than-expected ISM Non-Manufacturing Report didn't help. The selling accelerated to a steady pace through the day to an intraday low, off 1.30%, about 18 minutes before the close. A momentary slip below the 1550 level triggered enough buying to trim the closing loss to 1.05%. That's only the fourth session in 2013 with a one percent plus decline. Is this the beginning the correction that many have been expecting? Much will depend on Friday's jobs report.
Here is a 10-minute look at the week so far.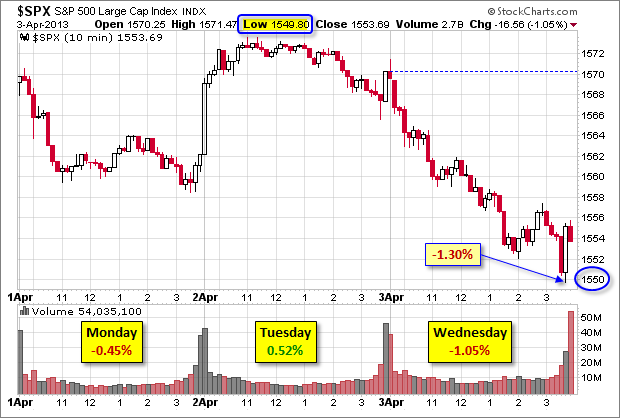 Volume in the index was about 8% above the 50-day moving average. Here a daily chart of the SPY ETF, which gives a better sense of trader mentality. Over the past couple of months, volume spikes have been more associated with declines than advances.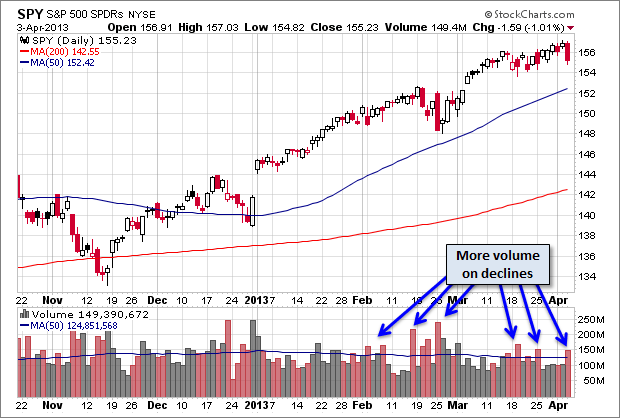 The S&P 500 is now up 8.94% for 2013 and 1.05% below the all-time high set yesterday.
From a longer-term perspective, the index is 129.66% above the March 2009 closing low.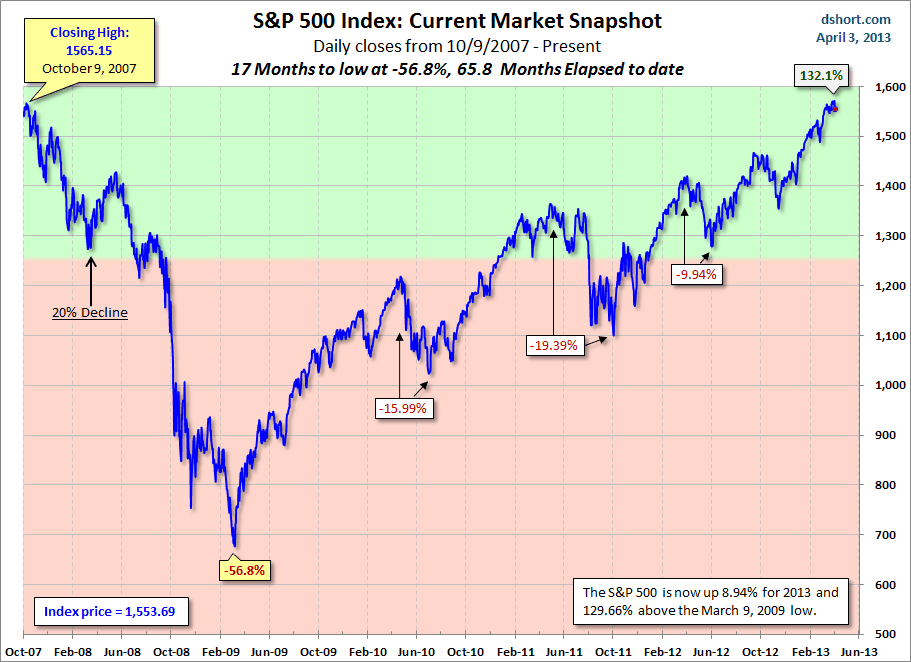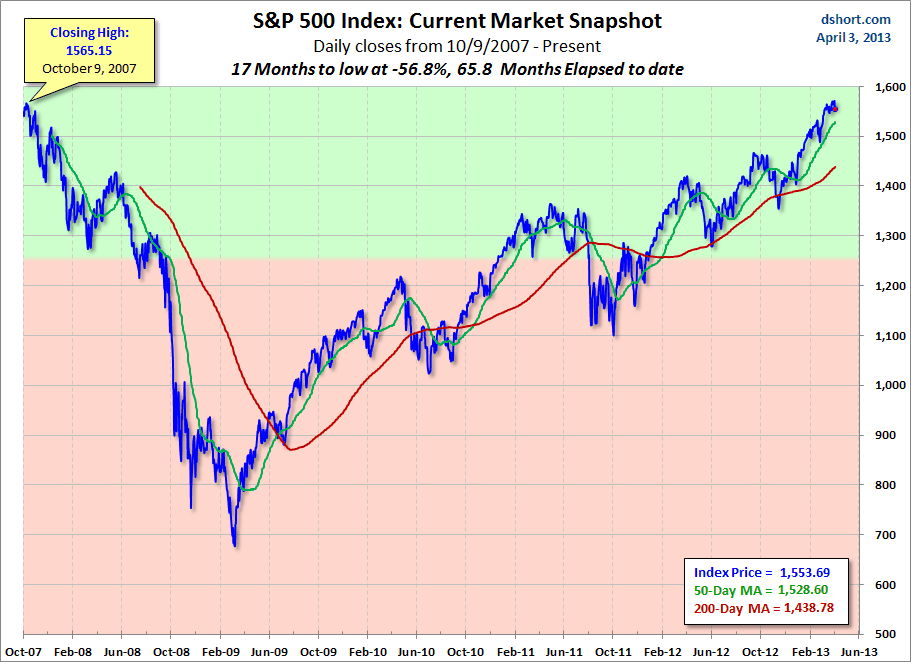 For a better sense of how these declines figure into a larger historical context, here's a long-term view of secular bull and bear markets in the S&P Composite since 1871.
Doug Short Ph.d is the author of dshort at Advisor Perspectives.