YouTube Diversifies, Intel Grows Its Security Arm, and 3 Other Hot Stocks
Google (NASDAQ:GOOG): The search giant's YouTube division is gearing up to launch its new subscription service for individual channels, in efforts to finance a broader array of material and add a second revenue stream to its model. Reportedly, the service may kick off as early as this week, support up to 50 channels (which could start at around $1.99 per month), and provide cable and satellite channel owners with a new method to monetize "older shows and new programming" while taking advantages of YouTube's tremendous reach.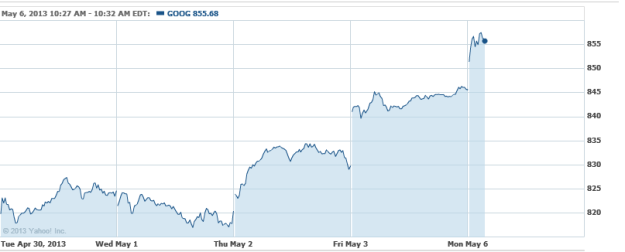 Intel (NASDAQ:INTC): Further expanding its efforts to branch from its core business of microchips, Intel's McAfee security division has put forth an offer to purchase Stonesoft, a network firewall creator based in Finland for $398 million, or a 128 percent premium to Stonesoft's most recent stock value at closing.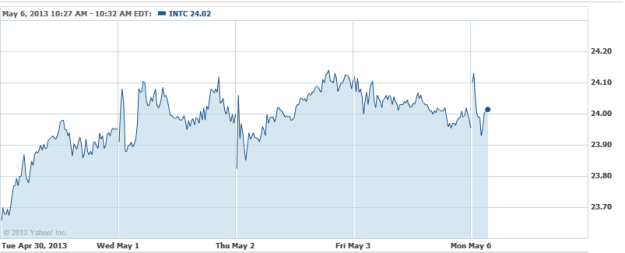 Dominion Resources (NYSE:D): President Obama has come out in support of exporting natural gas from the country, noting that the country will likely be a net seller of natural gas by 2020. There are currently 20 project applications on the table for review by the Department of Energy, to export gas to nations with which the U.S. doesn't have a free trade agreement. Companies like Dominion or Cheniere Energy (AMEX:LNG) could be positioned quite well to reap the benefits.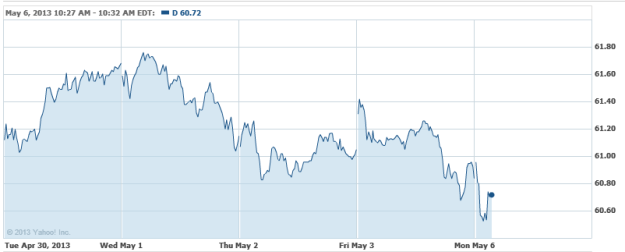 Disney (NYSE:DIS): Iron Man 3 is offering up wealth for Disney that rivals the assets of Tony Stark himself. Following a $175 million weekend in the U.S. and Canada, the movie has brought down $680.1 million worldwide. This is more than the previous two titles generated in their entire theater durations, and shows that Disney's purchase of Marvel in 2009 for $4.2 billion was a worthwhile investment.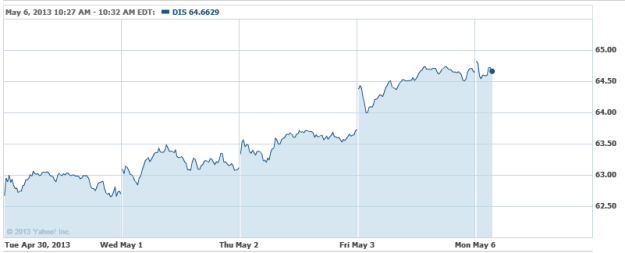 Don't Miss: Will a Facebook App Overwhelm Google Glass?