YouTube Invests in VEVO Expansion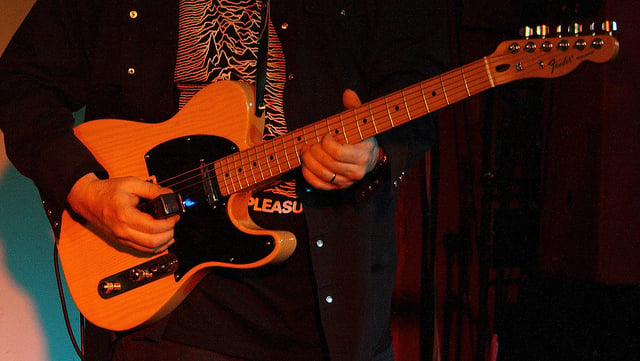 Google Inc.'s (NASDAQ:GOOG) YouTube confirmed yesterday it had renewed its agreement with music video and content distributor, VEVO. Consequently, in addition to retaining VEVO's videos, the deal also called for Google to invest in the platform's future development, which according to Billboard equates to a 7 percent stake worth in the vicinity of $40-50 million.
"We made an investment in VEVO," YouTube said in a statement. "We are excited by their future prospects and to provide YouTube users with the best possible music experience."
Specific terms of the deal have not been revealed and VEVO has not responded to a request for comment. VEVO, owned by Universal Music Group, Sony Music Entertainment, and Abu Dhabi Media Group, intends to use Google's investment funds to widen its global presence and create more original music-related content to expand its playlist, which is heavily populated with official Sony and Universal videos. YouTube's contract with VEVO ended in April and has been operating under a temporary extension while the new deal was negotiated. One particular area of discussion was YouTube's ad revenue split for VEVO videos.
According to comScore's monthly Media Metrix report, VEVO accounted for 50.2 million unique views on YouTube, making it the top channel partner. With those numbers, YouTube could not afford to lose VEVO, although the majority of VEVO's video views come directly from YouTube users, creating a symbiotic business relationship.
The YouTube investment will propel VEVO towards its corporate ambition of international expansion. In May, VEVO launched its platform in Poland, bringing the total number of countries it operates in to 12, including the U.S., Australia, Brazil, Canada, France, Ireland, Italy, New Zealand, Spain, the U.K., and the Netherlands. "Now our viewers in Poland can access over 75,000 high definition music videos, live concerts and new original music programming from international acts and local superstars like Brodka, Pezet, Afromental and Honey," VEVO said on its corporate blog.
The blog added Polish users could, "Enjoy our all-premium music video and entertainment platform everywhere and anywhere including VEVO.com, mobile web and our free mobile and tablet apps for iOS, Android and Windows Phone, and on Xbox bringing our entire catalogue to the big screen too. Of course, our music programming continues to be made available through our syndication partnership with YouTube."  In mid-June, VEVO also announced its availability on Microsoft Corp.'s (NASDAQ:MSFT) Windows 8.