YouTube Trumps Viacom and Dish's Competition For Sprint Eases: 3 Media Stocks in Focus
Viacom (NYSE:VIAB): Google (NASDAQ:GOOG) has once again fended off a lawsuit from Viacom over its YouTube division, over copyright violations that have kept the companies in litigation for several years. The court ruled that YouTube was protected under the Safe Harbor provision of the Digital Millennium Copyright Act, as Viacom pushed on with the $1 billion suit claiming that Google knowingly allowed Viacom content to be uploaded illegally. Google argued that it was merely a platform, and that it was willing to cooperate with any request from Viacom to remove the offending content.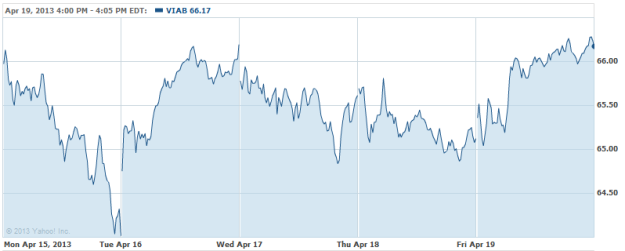 Netflix (NASDAQ:NFLX): Having already experienced significant gains this year, including a strong boost from its Emmy-nominated original series House of Cards, Netflix continues to make waves, this time in the form of an Accumulate rating from National Alliance Capital. "[Netflix] will continue to grow subscribers at an accelerated rate," the firm said, which also jacked up its price target from $101.77 to $186.64.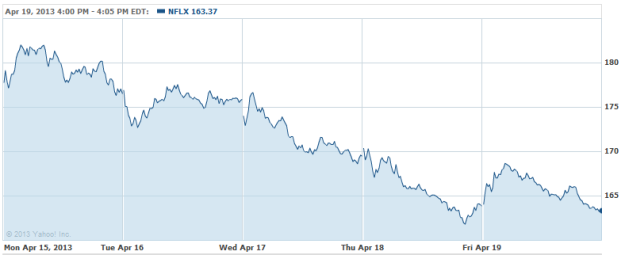 Dish Network (NASDAQ:DISH): Japan's Softbank has no intention of raising its bid for Sprint Nextel (NYSE:S), paving the way for Dish's $25.5 billion offer to stand its ground provided no other suitors come forward, and if the company intends to follow through with the offer. Sprint agreed to Softbank's offer back in October for 70 percent of the company, but prominent shareholders of Sprint including Omega Advisors and John Paulson find Dish's offer more attractive.

Don't Miss: SeaWorld Makes Big Splash on Wall Street.