Yum Expected to Disappoint, Murdoch to Appear Before Parliament: Morning Buzzers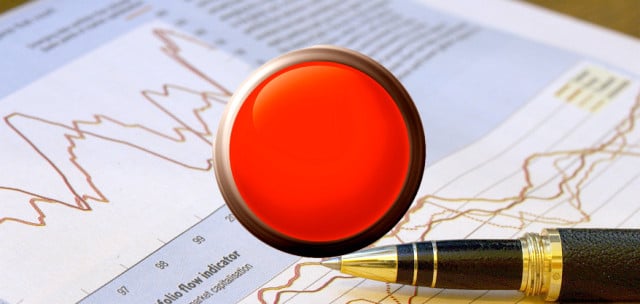 U.S. stock futures dipped on Wednesday morning, signaling that four straight days of gains may come to an end. Weaker-than-expected economic data is expected from China: the country warned there's a pessimistic outlook for trade after data showing that exports fell 3.1 percent in June.
Futures at 8:30 a.m.: DJIA: +0.06% S&P 500: -0.02% NASDAQ: +0.02%
Here's your cheat sheet to the stories buzzing the morning:
Yum Brands Inc. (NYSE:YUM) is expected to present disappointing earnings after the bell today, as the brand has struggled due to an avian flu scare in China. KFC restaurants in China account for a large portion of Yum's profits. Yum is predicting a turnaround in the fourth quarter as the bird flu scare dies down.
News Corp. (NASDAQ:NWS) head Rupert Murdoch will soon appear before the U.K. Parliament again after tapes surfaced of him talking about how journalists bribing police officers was a regular part of British journalism culture. That nonchalant view is quite different from views expressed in a hearing last year, in which he said that paying officers for information is wrong.
Cliffs Natural Resources (NYSE:CLF) CEO Joseph Carrabba announced he will step down by the end of the year. Carrabba will continue to serve as director and CEO of the energy company until a successor for him is found. Carrabba has also left his position as chairman of the company.
American International Group Inc. (NYSE:AIG) and GE Capital (NYSE:GE) have been designated by the Financial Stability Oversight Council as being non-bank "systemically important financial institutions." The two companies will now be subject to regulation under the Dodd-Frank financial reform act, which means the companies will face government scrutiny, as they could pose a threat to a financial system in crisis.
GOP: Time to Delay Obamacare's Individual Mandate: The Obama Administration's announcement last week that it was delaying the implementation of the employer mandate portion of the Affordable Care Act by one year gave Republican lawmakers in Congress a new angle from which to criticize the health care reform bill… (Read more.)
Follow Jacqueline on Twitter @Jacqui_WSCS
Don't Miss: Consumers and Investors Love These 5 Retailers.