Yum! Improves SSS in China and 4 Stock Analyses Making Rounds
Research In Motion Limited (NASDAQ:RIMM): Current Price: $12.73
Research In Motion launched its new BB10 platform, influencing Wells Fargo to believe that the company will still have a very hard time gaining traction with consumers and lowering its losses among enterprise customers. The firm keeps its Market Perform rating on the stock.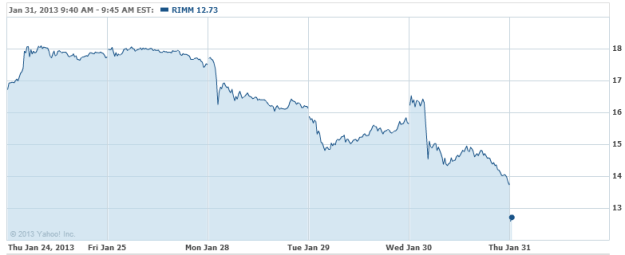 Netflix, Inc. (NASDAQ:NFLX): Current Price: $166.60
Netflix has been mentioned postively at BTIG.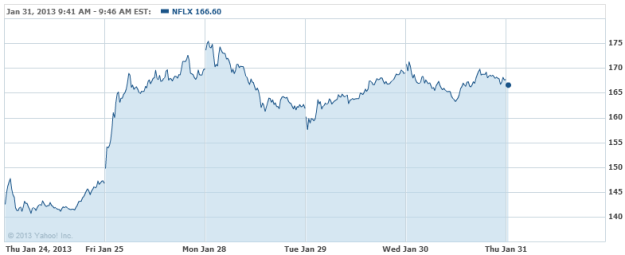 Are these stocks a buy or sell? Let us help you decide. Check out our Stock Picker Newsletter now.
Isis Pharmaceuticals, Inc. (NASDAQ:ISIS): Current Price: $14.74
The company's price target has been increased to $19 from $13 at Stifel Nicolaus.

Yum! Brands, Inc. (NYSE:YUM): Current Price: $64.36
According to Citigroup's recent checks, Yum! Brands' same-store-sales improved in China for the month of January.

Qiagen NV (NASDAQ:QGEN): Current Price: $21.00
Baird decided to increase its price target on QIAGEN after reporting better than expected Q4 results due to increased guidance, tangible drivers of organic growth, and cash available for accretive use. Shares have an Outperform rating.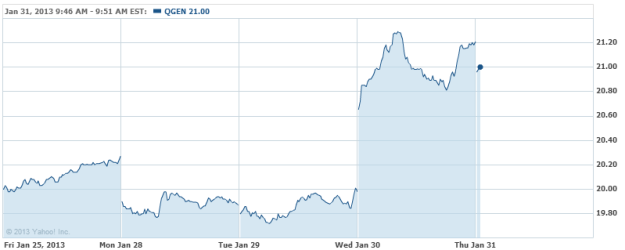 Investing Insights: Will Amazon's Stock Continue Its Ascent?