Yum! Slides, AIG Mulls Lawsuit, and Goldman Has a Secret: Morning Buzzers
Stock futures were mixed ahead of Tuesday's opening bell. In the absence of significant economic news, the markets seem to be taking a breather before Alcoa (NYSE:AA) announces earnings at the end of today's session (see our Alcoa earnings sneak peak).
At 8:45 a.m.: S&P: -0.20%, Nasdaq: +0.06%, Dow: -0.06%.
Gold advanced slightly to $1,652.90 per ounce.
Here's what's buzzing in the pre-market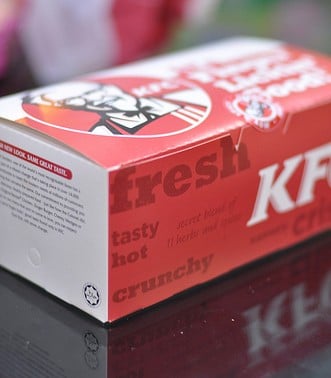 Shares of Yum! Brands (NYSE:YUM) slid as much as 5 percent between Monday and Tuesday's trading sessions after the owner of the KFC brand said that fourth-quarter same-store sales fell more than expected in China. The sales hit comes after a government probe into one of its chicken suppliers that found more than the acceptable amount of antibiotics in some samples. Yum, which took as much as 44 percent of its revenue from China in 2011, will report fourth-quarter earnings on February 4.
Save time and make money with our LOWEST ADVERTISED PRICE EVER to help you achieve your financial goals in 2013. This is a LIMITED TIME OFFER, so get your Stock Picker Newsletter now!
Joy Global (NASDAQ:JOY), a manufacturer of mining equipment, received a vote of confidence from analysts at Piper Jaffray, who upgraded the company from "Neutral" to "Overweight" and raised their price target from $63 to $84. This compares to its Monday closing price of $66.97 per share.
American International Group (NYSE:AIG), which just recently paid back a $182 billion taxpayer-funded bailout, is reportedly mulling over whether or not to join a $25 billion shareholder lawsuit against the government. The company's board will meet on Wednesday to discuss the lawsuit, which was filed by former CEO Maurice Greenberg.
Bloomberg reports that Goldman Sachs (NYSE:GS) may still have an active proprietary trading division, despite CEO Lloyd Blankfein publicly stating that the bank had stopped using its own money to make bets. Proprietary trading has come under heavy fire since the financial crisis and is one behavior that was ostensibly curbed by the Volcker rule of the Dodd-Frank act.
Shares of Monsanto (NYSE:MON) climbed as much as 4 percent in the pre-market after it announced nearly triple-digit fiscal first-quarter earnings growth.
Don't Miss: Why Are Regulators Easing Up on Banks?