Zynga Co-Founder Waldron Will Leave and 2 More Heavily Traded Stocks to Follow
Zynga Inc. (NASDAQ: ZNGA): Current price $3.67
Contributing to a list of notable recent departures, co-founder Justin Waldron announced in a Facebook post that he will exit the company, writing "I've decided it's time to leave Zynga and venture off on my own again." Waldron's is the most recent departure for the games maker, which has experienced a number of high-profile figures taking their leaves, such as Chief Operating Officer John Schappert, Chief Creative Officer Mark Verdu, and Chief Game Designer Brian Reynolds. However, Waldron's fellow co-founder Chairman Mark Pincus is still at the firm, serving as its chief product officer, as well.


AT&T Inc. (NYSE:T): Current price $34.57
The Delaware state Judge Sam Glasscock has ruled on a legal fight regarding AT&T's refusal to carry the United States news channel of Qatar-based broadcaster Al Jazeera. Glasscock has approved a stipulation permitting the case to remain under seal during the period in which Al Jazeera appeals his prior ruling in favor of news organizations that wanted the case in the open. The lawsuit originated from AT&T's refusal to carry a news channel debuted by Al Jazeera in the United States in August. In reaction, Al Jazeera sued AT&T in Delaware's Court of Chancery, claiming that AT&T had broken and wrongfully terminated their contract.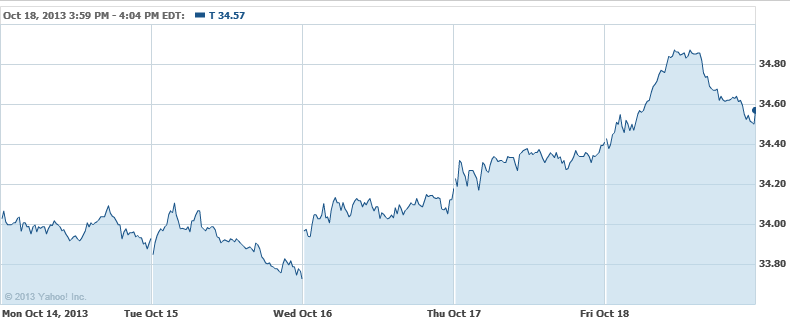 ParkerVision Inc. (NASDAQ:PRKR): Current price $6.38
The chipmaker ParkerVision Inc says that a federal jury in Florida has found Qualcomm Inc. guilty of direct and indirect infringement of its patents, sending ParkerVision shares up by more than 22percent in heavy Friday afternoon trading. The court ruled that Qualcomm infringed on four patents connected with radio-frequency receivers and the conversion of electromagnetic signals in wireless devices, and improperly used them in Qualcomm's semiconductor chips. The trial is now in its second phase, which is to decide the amount Qualcomm should pay as damages and whether the infringement was intentional.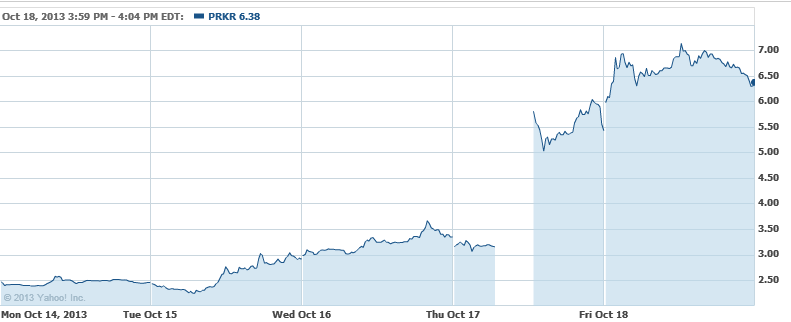 Don't Miss: Survey: AT&T and Verizon Customers Love Apple's iPhone.