Zynga Dragged to Court and 2 Other Heavily Traded Stocks
Zynga (NASDAQ:ZNGA): Current price $3.45
Bloomberg reports that Zynga was sued by a shareholder following its executives being permitted to sell stock early for over $200 million, while sales by lower level employees and outsiders were disallowed. The former Zynga product manager Wendy Lee contended that after a December 16, 2011, initial public offering, most shareholders, including all officers and directors, were blocked from selling shares for 165 days. However, that "lockup" was waived the following March for some executives, who sold in excess of 40 million shares in a secondary offering, according to Lee in a Delaware Chancery Court complaint made public Monday in Wilmington.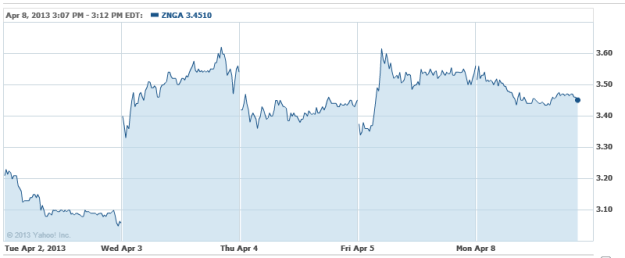 Microsoft Corporation (NASDAQ:MSFT): Current price $28.53
Microsoft will employ an Advanced Micro Devices (NYSE:AMD) processor in its next Xbox game console, as it endeavors to reduce the cost of building machines and to get developers to create more titles, according to Bloomberg. The Xbox will use an AMD system-on-a-chip that combines powerful "Jaguar" central processing units with graphics chips, said an inside source. The transfer to the so-called x86 format that prevails in modern personal computers means that Microsoft will drop the Power PC tech designed by IBM (NYSE:IBM), and that game discs created for the current Xbox 360 will not be compatible.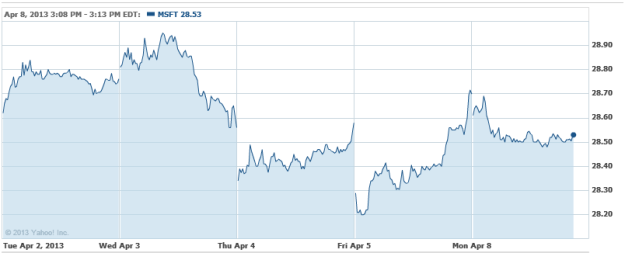 J.C. Penney & Co. (NYSE:JCP): Current price $15.83
Macy's (NYSE:M), Martha Stewart Living Omnimedia (NYSE:MSO), and J.C. Penney return to court on Monday to resume a trial that began on February 20 concerning the right to sell some Martha Stewart merchandise, unless a resolution is reached, said Bloomberg. New York State Supreme Court Justice Jeffrey K. Oing in Manhattan ordered the two retailers and home merchandise firm into mediation on March 7, following around two weeks of proceedings, and unless the three parties advise Oing that they've reached a settlement or need more time for mediation, the trial will go forward. Attorney Steven R. Gursky with Olshan Frome Wolosky in New York, who concentrates on contract negotiations and intellectual property, remarked that, "If they had reached an agreement we'd know about it. It's more likely they haven't reached a settlement because they didn't have to wait for the judge to take a break in the trial just to talk to each other."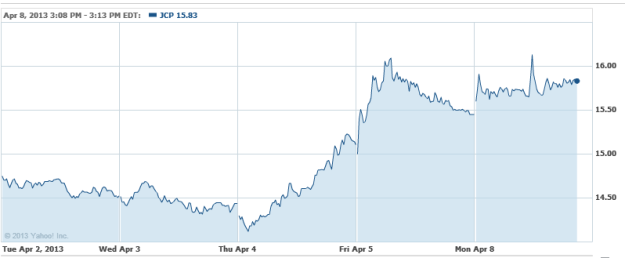 Don't Miss: More Proof Zynga Doesn't Care About Shareholders?