Zynga Founder Is Bored With Games and 2 More Heavily Traded Stocks to Follow
Zynga Inc. (NASDAQ:ZNGA): Current price $3.70
The pioneer of social games Mark Pincus, who is also Zynga's founder and chairman is bored with games. Pincus made the confession during a visit to Israel, where he had been touring and meeting with persons in the local startup community. One evening, he gave an informal rooftop talk to dozens of young Israeli tech entrepreneurs hosted by the nonprofit professional group Garage Geeks. During the question and answer portion, he was asked by Yossi Vardi, of the Israeli venture funding community, which is his favorite game. Pincus remarked that, "Right now, I'm pretty bored with all games."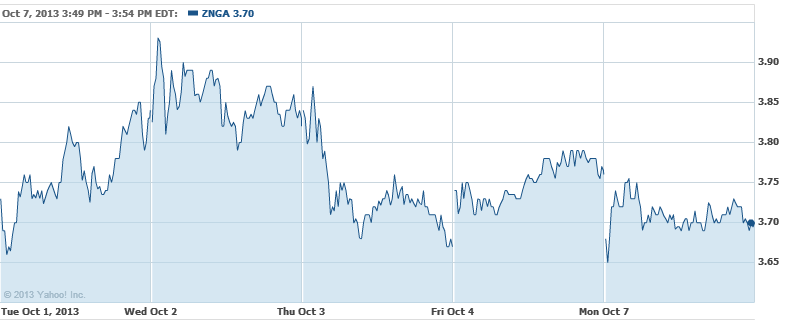 Dell Inc. (NASDAQ:DELL): Current price $13.84
On Monday, Dell  Services reported the addition of Windows Migration Fast Forward Service to its robust set of migration services. This Service assists customers in jump-starting a new migration or speed up one already in progress with unique tools and proven practices to ensure readiness. This, together with migration solutions from Dell Software, allows for a smoother, more cost-effective migration to permit users to benefit more rapidly from state-of-the-art feature rich application suites.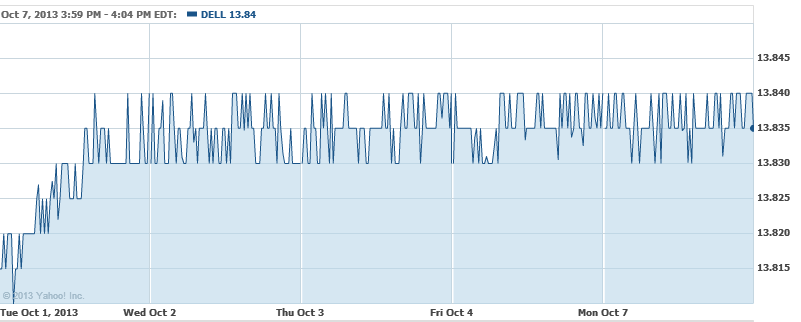 Cell Therapeutics Inc. (NASDAQ:CTIC): Current price $1.93
Shares of Cell Therapeutics are up by about 17 percent Monday after the firm announced that it had reached an accord with regulators concerning the design of a key trial of an experimental drug. The agreement covers the design and targets of a late-stage trial of pacritinib as a treatment for myelofibrosis, a blood disorder. The company said that it will enroll 300 patients in the 24-week trial. The evaluation will compare pacritinib to the best available treatment, including Jakafi, a myelofibrosis drug that was okayed in 2011. The study will measure the number of patients who experience a minimum of a 35-percent reduction in spleen volume and the percentage of patients whose symptoms are lowered by at least 50 percent.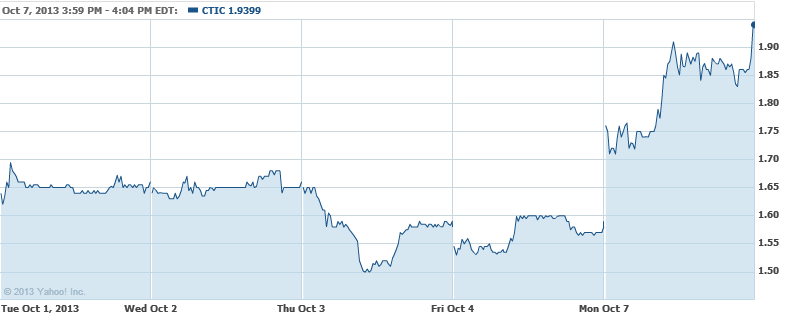 Don't Miss: Will Twitter's IPO Run Into the Same Problems as Facebook?