Zynga Settles Its Bang With Friends Lawsuit and 2 More Heavily Traded Stocks to Follow
Zynga Inc. (NASDAQ:ZNGA): Current price $3.82
It was announced that Zynga has resolved a trademark lawsuit against the makers of Bang With Friends. The maker of Farmville had alleged that the web application violated its trademark of "with friends," that it employs in several games, namely Words With Friends and Chess With Friends. The details of the settlement were not available, but Bang With Friends accepted Zynga's trademark right, and the application has will change its name and rebrand its service offering in the future. This marks the third lawsuit Zynga settled in 2013.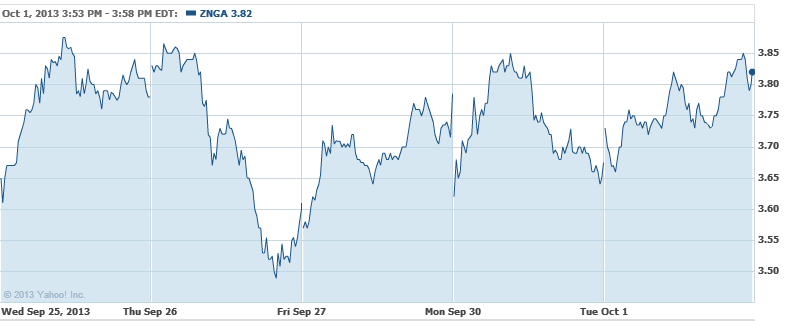 Advanced Micro Devices Inc. (NYSE:AMD): Current price $3.86
On Tuesday, AMD said that SAPPHIRE Technology is its exclusive world distribution partner for AMD FirePro professional graphics. The international supplier and maker of innovative technologies, SAPPHIRE, has successfully worked jointly with AMD for over a decade, overseeing AMD products in various markets and acting as an AMD FirePro professional graphics channel partner in Asia. The distribution arrangement will be beneficial in driving stronger support for AMD FirePro professional graphics by supplying new distribution resources to AMD's channel ecosystem firms globally.

The Active Network, Inc. (NYSE:ACTV): Current price $14.35
Kirby McInerney LLP is looking into potential claims against the board of Active Network concerning its proposed purchase by Vista Equity Partners. Through the terms of the proposed transaction, active stockholders will receive $14.50 in cash for each share of Zoltek they hold, valuing the deal at $584 million. The inquiry concerns whether Active's Board of Directors breached its fiduciary duties by agreeing to the transaction and if the proposed consideration sufficiently values Active's common stock.