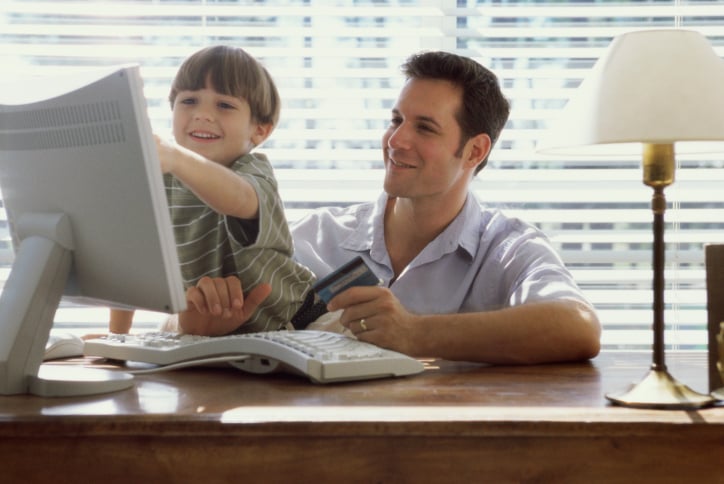 Dads are sometimes more difficult to shop for than moms. Moms are sentimental: They often enjoy gifts that are a representation of how you feel, which you can do with flowers, candy, a card or even a nice day out together. But for Dad, it's a bit different. Data from the Pew Research Center indicates that women are 14 percent more likely to give handmade gifts on Christmas than men. Of course, dads enjoy spending time with their families and receiving heart-felt gifts, too, but what a lot of fathers really want for holidays is stuff, and maybe a heartfelt card, too.
Census Bureau data estimate there are roughly 70 million dads in the United States. When holidays like Father's Day roll around, you'll notice a lot of advertisements for electronics, tools, sporting goods, and gadgets. This is because research shows that these are the types of things men want. Data published by Credit Donkey indicate the gift that most dads desire is a gift card, with just more than 31 percent of dads stating a gift card as their preferred gift. The second most-preferred gift was electronics, with 29 percent of of the vote, and third was dinner, with 24 percent of the vote.
What are you going to get your dad or husband for Father's Day? With electronics being so expensive, it's not always ideal to get him a big-screen television, a new car stereo system, a grill, or a PlayStation 4. These gifts are extremely costly, and given that it's also vacation season, you may not want to cut too much into the budget. If you're looking for some budget-friendly presents for Dad that he'll enjoy, check out our list of sub-$10 Father's Day gift ideas.