Monday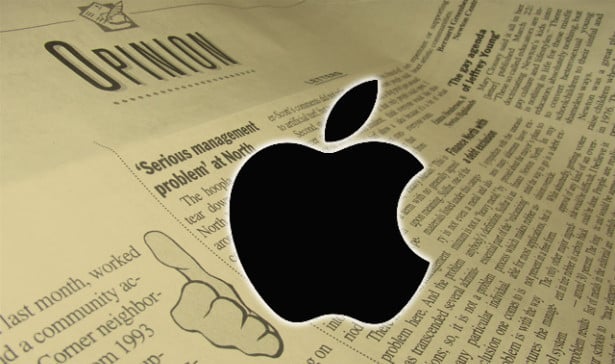 Continuing last week's downward trek, shares of Apple (NASDAQ:AAPL) continued to march back down the stock chart. Shares took a bruising after analysts at Jefferies lowered their price target on the iPhone maker's stock, dipping momentarily below the psychologically important level of $400 per share. While shares recovered slightly before the markets closed, the stock still ended Monday in the red, closing down $10.96, or 2.65 percent, at $402.54. Here's a cheat sheet to today's top Apple stories:
Apple Below $400: Did This Price Cut Do the Damage?
Apple shares may be seeing another moment of negativity, as Jefferies just dropped its price target to $405 and has a "hold" rating on the stock. However, things could turn around in the fall with the release of several highly anticipated products.
It's well known to investors that Apple has not had an amazing past nine months. Many thought the stock would go higher and higher when it peaked at just about $705 in the middle of September last year, but over the following months, Apple failed to prove that it's a flawless investment… (Read more.)