Jim Cramer made the following calls on January 10th, 2013. What do you think about his picks?
SUPERVALU Inc. (NYSE:SVU): Jim Cramer ranked this stock a Sell. Cramer previously ranked this stock a Sell on August 6, 2012. The stock's 52-week high is $7.30, and its 52-week low is $1.68.
Current Price $3.4301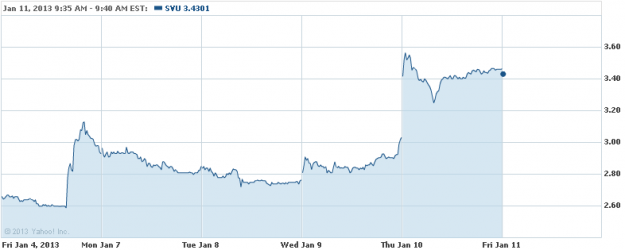 Start 2013 better than ever by saving time and making money with your Limited Time Offer for our highly-acclaimed Stock Picker Newsletter. Get our fresh Feature Stock Pick now!