The Walt Disney Company (NYSE:DIS): Current price $56.75
Even though Hulu is not officially up for sale, its corporate owners, including Disney , News Corp (NASDAQ:NWSA) and Comcast Corporation  (NASDAQ:CMCSA), are beginning to be contacted by would-be buyers, according to AllThingsD. One potential suitor is Ross Levinsohn, who attempted to acquire Hulu when he ran Yahoo in 2011. Sources say that Yahoo! (NASDAQ:YHOO) and Amazon.com (NASDAQ:AMZN) have also "kicked tires," but thus far no prospective buyer has made anything like a formal offer, says AllThingsD.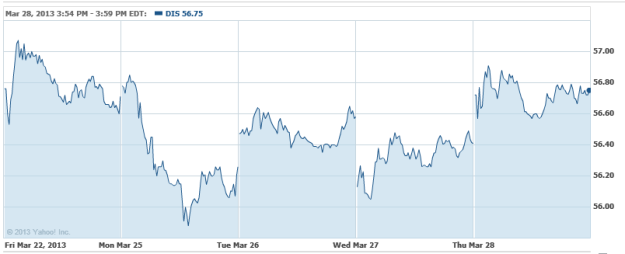 Don't Miss: Is Green Mountain Too Expensive?