Here's your Cheat Sheet to this week's top tech industry business headlines:
Google (NASDAQ:GOOG): Current price $807.34
Some rumors have it that Google's Nexus 5 handset will fall short of the latest speculation for an LG "Megalodon" handset, according to phoneArena.com. Difficulties in the production of 1080p mobile OLEDs could be one reason, considering that even Samsung hit a number of problems making the one on the Galaxy S 4, and also because modern mobile chip-sets use dual channel memory, and to have 3 gigabytes of RAM, two 1.5 gigabytes modules must be placed and addressed.
The Financial Times reports that Google might now be into smart watches. The watch is said to be under development by the Android division, perhaps indicating that Google views it as a more immediately viable product, and according to FT's source, the Google watch is separate from Samsung's newly-announced effort.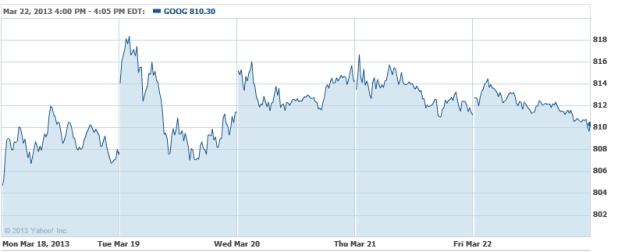 Advanced Micro Devices (NYSE:AMD) Current price $2.63
AMD will work jointly with Aviary to bring an optimized version of its photo editing tool to Windows 8 PCs and tablets powered by AMD accelerated processing units. Backed by an investment through AMD Ventures, Aviary has optimized its new software development kit for Windows 8 to exploit unique AMD APU architectural advantages. Aviary also has launched its first Windows 8 app through the Windows Store, to highlight the features and functionality of the Aviary SDK for Windows 8.
Are these stocks a buy or sell? Let us help you decide. Check out our Stock Picker Newsletter now.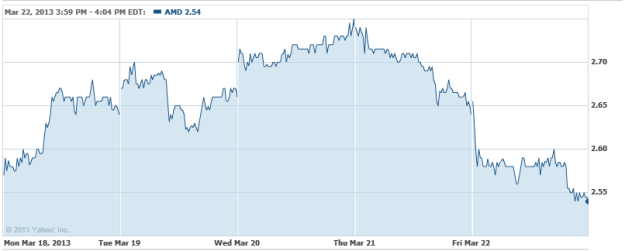 Don't Miss: Google Drive Mishap Pumps the Brake on Productivity.