Which stocks are billionaires investing in these days? While many market participants have raised concerns about overvaluation and a meaningful correction, an update on the iBillionaire Index indicates that the wealthiest names on Wall Street still believe certain sectors and big names will remain intact.
The iBillionaire Index, a gauge that monitors portfolios of billionaires such as Warren Buffet, David Einhorn, and Carl Icahn, reveals that Wall Street's elite are the most heavily weighted toward information technology (26.7 percent), consumer discretionary (26.7 percent), and energy (16.7 percent), according to the latest update using 13-F filings. However, the usual suspects are not necessarily in favor. Billionaires included in the index backed away from Qualcomm (NASDAQ:QCOM), Google (NASDAQ:GOOGL), and Coca-Cola Enterprises (NYSE:CCE).
13-F filings certainly come with their fair share of caveats. They are required by managers that oversee more than $100 million in qualifying assets but they are filed within 45 days of the end of each quarter, so the information can be outdated. The 13-F also provides a glance at what firms did in the previous quarter, but hedging and trading strategies of each fund are unknown to retail investors. Nonetheless, the iBillionaire Index has outperformed the S&P 500 and similar gauges since its inception in November 2013. As the chart above shows, the index has gained nearly 15 percent, while the S&P 500 has gained about 11 percent.
Out of the 30 companies that comprise the equal-weighted iBillionaire Index, eight were added to account for the recent 13-F filings. New additions include Netflix (NASDAQ:NFLX), Michael Kors (NYSE:KORS), and Transocean (NYSE:RIG). Let's take a look at the 10 best-performing holdings in the iBillionaire Index over the past year.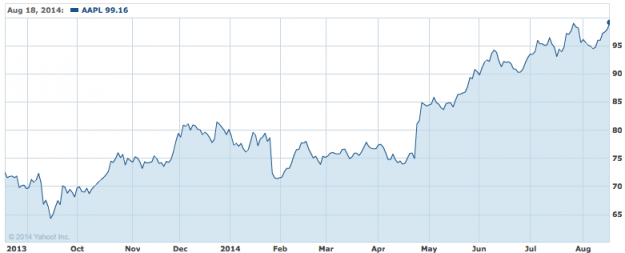 10. Apple (NASDAQ:AAPL)
1-year return: 40.6 percent
Billionaire holders: Carl Icahn, David Einhorn, David Tepper, Leon Cooperman, George Soros, Julian Robertson, and Ray Dalio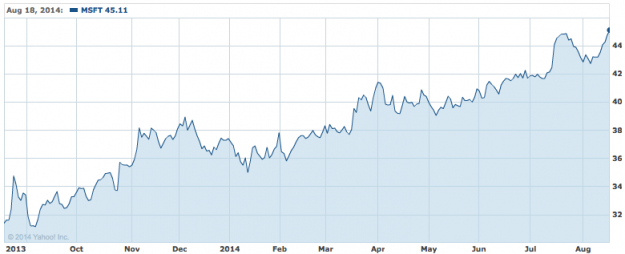 9. Microsoft (NASDAQ:MSFT)
1-year return: 41.9 percent
Billionaire holders: Steve Mandel, Thomas Steyer, George Soros, and Ray Dalio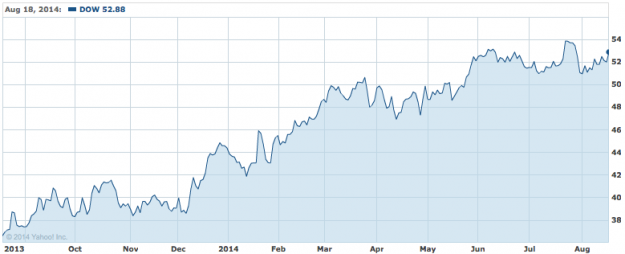 8. Dow Chemical (NYSE:DOW)
1-year return: 43.4 percent
Billionaire holders: Daniel Loeb, George Soros, and Ray Dalio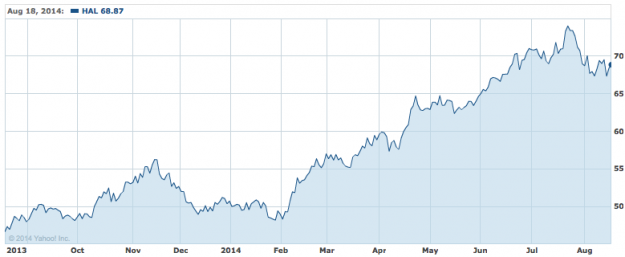 7. Halliburton (NYSE:HAL)
1-year return: 46.7 percent
Billionaire holders: David Tepper, Leon Cooperman, Richard Chilton, George Soros, and Ray Dalio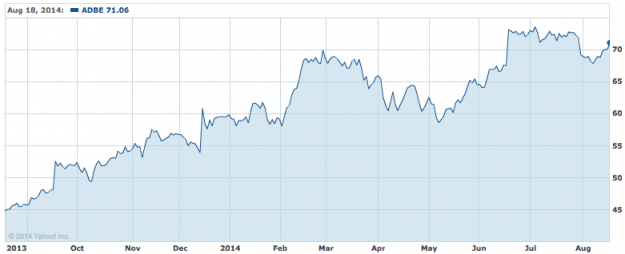 6. Adobe Systems (NASDAQ:ADBE)
1-year return: 56.5 percent
Billionaire holders: Steve Mandel, Jorge Lemann, and Ray Dalio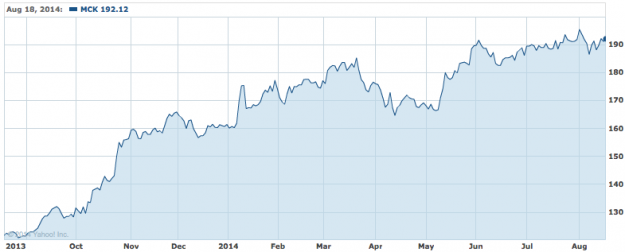 5. McKesson (NYSE:MCK)
1-year return: 57.7 percent
Billionaire holders: Leon Cooperman and Ray Dalio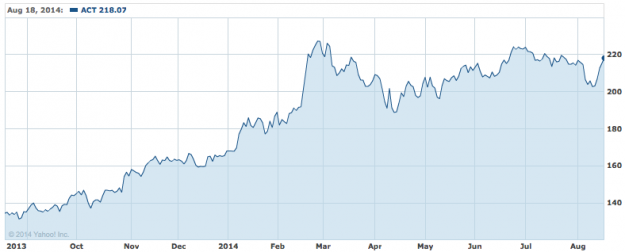 4. Actavis (NYSE:ACT)
1-year return: 62.1 percent
Billionaire holders: Daniel Loeb, Steve Mandel, Leon Cooperman, John Paulson, and George Soros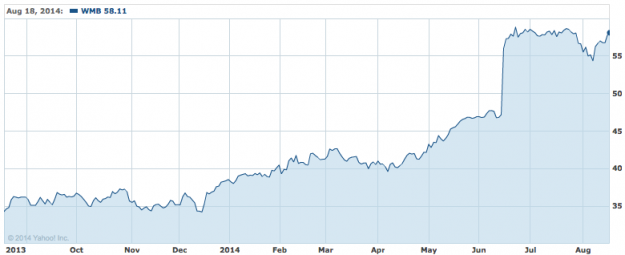 3. The Williams Companies (NYSE:WMB)
1-year return: return: 66.1 percent
Billionaire holders: Daniel Loeb, Jorge Lemann, and Steve Mandel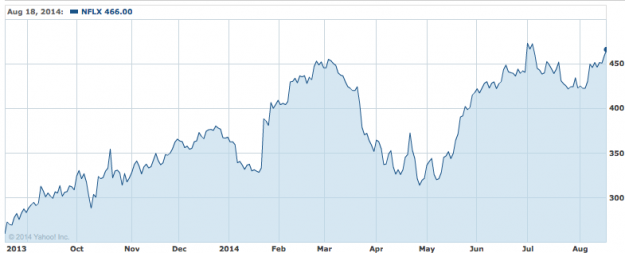 2. Netflix
1-year return: 80 percent
Billionaire holders: Julian Robertson, Carl Icahn, and Chase Coleman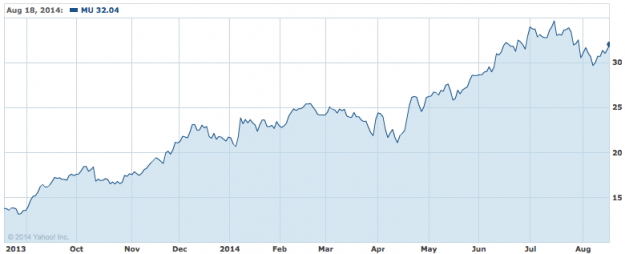 1. Micron Technology (NASDAQ:MU)
1-year return: 128.8 percent
Billionaire holders: Seth Klarman, David Einhorn, Julian Robertson, George Soros, and Ray Dalio
Follow Eric on Twitter @Mr_Eric_WSCS
More from Personal Finance Cheat Sheet: