4 of the Worst Abuses of Government Credit Cards in Recent Years
People are always worried about political corruption and the misuse of public funds, and it's not an unfounded concern. Though it's not the realization of a full-scale conspiracy, the government held a congressional hearing, led by Rep. John Mica (R-Fla.), on recent misuse of government credit cards — yes, those would be credit cards that have a balance funded by public dollars.
Though reported this year, some of these incidents began taking place in the past few years, showing spending has continued regardless of the fact that, two years ago, President Barack Obama signed into law the Government Charge Card Abuse Prevention Act of 2012, designed to reduce this kind of misuse of government cards. "…I don't want to say rampant abuse, but we still have significant abuse," Mica said at the hearing. "We don't have 'government credit cards gone wild' tamed yet."
From gym memberships to gift cards, here are four of the worst abuses of government credit cards.
Gym memberships 
Almost $3,000 went to gym memberships bought by EPA employees. Two of the memberships were for family members — not even the employees themselves. This was not the only indiscretion by EPA employees. According to Janet Kasper, an official with the EPA inspector general's office, 94 percent of purchases made with the government supplied credit card turned out to violate EPA policies. "The total sample value was $152,602, of which the OIG identified $79,254 as prohibited, improper and erroneous purchases," according to Kasper's testimony.
Coffee spending spree
This bizarre bill comes from an incident in 2013 when the Coast Guard dropped $12,500 at one Starbucks in Alameda, Calif. According to Department of Homeland Security Assistant Inspector General Anne Richards, it's possible the Coast Guard was buying coffee for its dining pantries on its boats, but that doesn't seem to explain the entire bill. Mica said that the audit found $31,000 were spent by other Department of Homeland Security entities across a number of Starbucks stores, making the $12,500 in one location stand out.
Misuse in Miami
Job Corps employees went to town with their government credit cards, but nowhere did they spend more than in Miami, where they totaled up nearly $100,000 on personal purchases. The audit led to the termination of three center employees and the resignation of another two. The Miami center was a part of the overall misspending by Job Corps employees. In Greenville, Kentucky, an employee ran up a $48,000 bill on improper purchases, including shopping at clothing department stores like Kohl's and JC Penney. (Yes, that employee was terminated.) According to testimony from Elliot Lewis, the assistant inspector general for the Audit Office of the Inspector General for the U.S. Department of Labor, "We found that 6,198 of the 17,796 cards, or approximately 35 percent, were misused to purchase items such as consumer electronics, clothing, wireless telephone service, and various online purchases totaling $249,477. These improper purchases occurred at 98 of the 104 centers reviewed."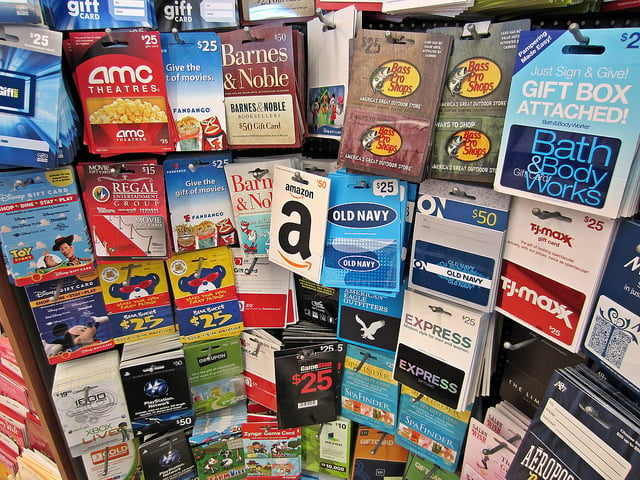 Gift cards
The largest bill of the hearing was racked up over a couple of years: The Bureau of Land Management spent about $800,000 on gift cards starting in 2011. According to the report, "Government cards had been used to purchase gift cards from various vendors such as REI, American Express, FredMeyer, and Visa." At the hearing, Mica said the agency had terminated three employees in response to the improper spending and another two had resigned.
More from Politics Cheat Sheet: