5 Democratic Senators Facing Uphill Battles for Reelection
With Congressional elections growing closer, some Senators will be facing a more difficult road to reelection than others. Incumbency is often an advantage, but after the year we've had, some will be struggling to get the votes they need. Democrats historically have struggled in midterm elections, something President Barack Obama pointed out in early March, reminding Democrats in Congress of how much they have riding on the election. In the Democratic party, there are five that stand out more than the rest as having their work cut out for them. Let's take a look at the specific political challenges headed for to this group.
1. Senator Mark Begich (D-Alaska)
Senator Begich is likely feeling especially blue in his red state this year, with increasing pressure from Republicans hoping to exploit voters' frustration with President Obama and Congress' inactivity as a whole. He said, according to The Washington Post, that he doesn't "care to have [Obama] campaign for" him. As a result, Begich — like many other Democrats — is putting some distance between himself, his party, and the Obama administration. His ad campaigns use rhetoric like "standing up to the Washington Bureaucracy," and "Begich has fought to cut wasteful spending and government red tape," revealing the extent to which frustration with Congress is influencing many Democrats' campaign strategies. His ads also focus on his father, his family history in the state, oil drilling successes, and anti-Koch brother sentiment.
However, what's making things even more difficult for Begich is the outside influence being exerted on his state and on Republican campaigns there. As Jerry McBeath, a political scientist at the University of Alaska Fiarbanks, told Bloomberg Businessweek, Alaska is pulling in a great deal of funding and focus for campaigns. "And in tight races," he explained, "this additional contribution of outside funds, which currently favors the Republican Party more than the Democratic Party, can be critical." Bloomberg Businessweek also notes that Alaska, with one of the four smallest populations in America, is currently showing more political ad targeting than all but four Senatorial races.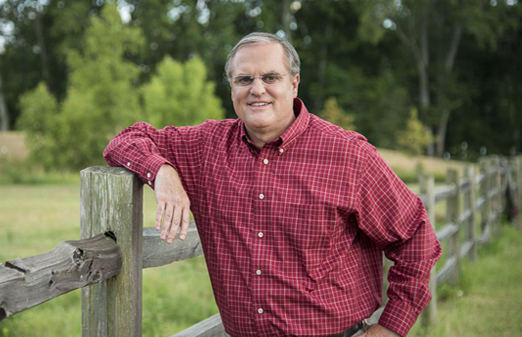 2. Senator Mark Pryor (D-Ark.)
As is the case with many Democrats, Senator Pryor's position on Obamacare makes him an easy target, and the Koch brothers — oil billionaires with money behind a great deal of negative ad campaigns this season — are taking full advantage of that. "Mark Pryor voted for this law," says everyman Jerry from one ad. "He hasn't been that responsive to the issue now. Do you think he'll be responsive four years from now, or two years from now? There's just this silence."
His "Pryor For Senate" site describes him as having "a proven record of finding common ground and bipartisan solutions," again building off frustrations with lack of progress in Congress, though taking a somewhat different tact than Begich's anti-Obama sentiment. He also offers "facts about Tom Cotton's real record," a Republican Representative that may be putting up a fight for Pryor's seat, and that Pryor's campaign has been attacking as heavily as the Koch brothers have been hitting on him.
3. Senator Kay Hagan (D-N.C.)
Senator Pryor isn't the only Democrat being targeted by the Koch brothers — far from it — and Senator Kay Hagan is facing an increasingly Republican state this time around. Even more than Alaska, North Carolina is seeing outside funds pushed into the race by the millions — more political green than any other state. "This is a state that's been a test kitchen for assault-your-opponent ads," said Ferrel Guillory, director of Program on Public Life at University of North Carolina, to The Kansas City Star.
Hagan and the Koch influence in her state has been an example given by opponents of the recent McCutcheon ruling, which removed certain caps on campaign donations. Representative David Price (D-N.C.) told The Kansas City Star that the ruling from conservatives in the court is "systematically destroying … laws that limit the influence of big money in politics," and that, "Increasingly, a few mega-donors are drowning out the voices of small contributors and ordinary citizens … and puts the integrity of our elections at risk."
Hagan is emphasizing her more right-leaning gun control stance in favor of Second Amendment rights, as well as her support of North Carolina's wildlife while also encouraging the construction of the Keystone XL pipeline that would create many jobs and "reduce our dependence on oil imported from unstable countries." Even so, North Carolina is considerably more Republican than last time she ran, and it will be an uphill battle.
4. Senator Mark Udall (D-Colo.)
Senator Mark Udall, like Mark Pryor, has been getting flack for his support of Obamacare, and he may need a little boost in taking the election this time around. Luckily, there's a new "vulnerable-incumbent protection program" as Politico dubbed it, which allows those Senators that look to be most poorly positioned for the coming election to take front on those bills that would aid them in the campaigning process. This also means they'll be more front and center when it comes to the cameras during debates in the Senate.
"We try to showcase our members who are up for reelection so they have a chance to shine and show what they believe in, why they are seeking reelection in their states," Senate Majority Whip Dick Durbin (D-Ill.) told Politico. "I think it helps a lot." For some, a lot of help is needed. Senator Udall, for his part, is emphasizing his position on the U.S. natural gas imports, a key piece of legislation for Colorado.
5. Senator Mary Landrieu (D-La.)
As with others, Landrieu is facing Koch brother attacks and criticism over her history with Obamacare, not to mention recent polls that reveal how close her competition with Representative Bill Cassidy (R-La.) really is — according to The Washington Post.
"She's in trouble," Timmy Teepell, GOP strategist in Louisiana told US News. "This is the worst environment that Senator Landrieu has ever run in. She voted for Obamacare and people don't like Obamacare." Still, she does have some issues on her side, perhaps most notably the energy industry and the work she's done in that regard. "Even people who are not in love with her would acknowledge that she is a ferocious fighter for the state," Robert Mann, professor at Louisiana State University, and spokesperson for past Louisiana Democratic Senators, told US News. "The federal money we got to rebuild the guilf coast after Katrina was, in large part, due to her tenacity."
All in all, Democrats have a fight on their hands, but with so much at state in legislation in the coming years, seats in the Senate are even more vital. While past midterm elections may not have gone well for Democrats, similar losses coming up could prove disastrous for liberals in Congress.
More From Wall St. Cheat Sheet:
Follow Anthea Mitchell on Twitter @AntheaWSCS