5 Housing Trends You Can Expect to See in 2014
The lackluster housing market has plagued homeowners over the past few years. In 2013, it started to head down the road to recovery, finally showing signs of life. That same trend will continue in 2014, proving that the once-struggling housing market is determined to bounce back. So what can you expect to see this year? More homes should be available, mortgage rates will increase, and housing prices should rise. Here's a look at five trends that are anticipated to occur this year.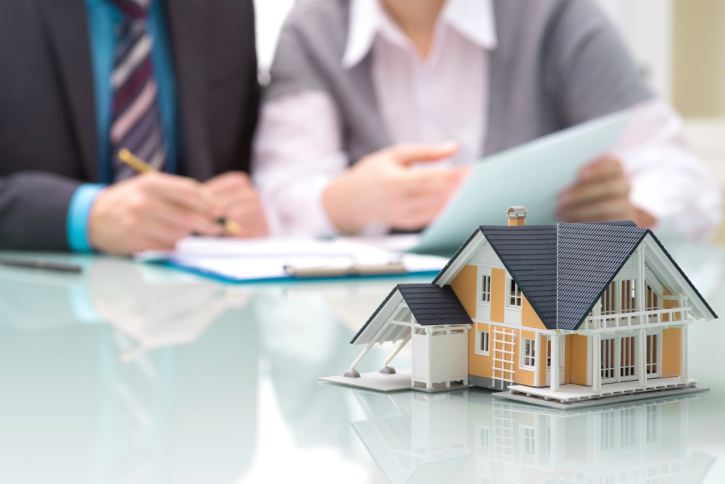 1. Inventory will rise
In 2013, a small supply of homes on the market drove up home prices quite a bit. In fact, the National Association of Realtors, a Washington trade group, called 2013 the "year of low inventory," CBS News reports. However, that is not what we'll be seeing in 2014. "New construction and rising prices should bring more homes, both new and old, on to the market in 2014, helping inventory return to traditional levels," per Forbes. In addition, CBS News attributes the stabilizing inventory in part to cash-carrying investors, who are now exiting the housing market.
2. Mortgage rates will rise
As 2014 began, housing experts everywhere predicted that the 30-year mortgage rate would rise to about 5 percent this year. For example, Bankrate said that the 30-year fixed rate should average about 4.9 percent by the third quarter of 2014, which is quite a jump from last year's rates. In 2013, the 30-year fixed rate hit an all-time low of 3.5 percent. Homeowners shouldn't stress about 2014's increases, though — a 5 percent 30-year fixed rate isn't considered to be that high.
Interestingly enough, this prediction has failed to come true so far (although there's still plenty of time left in 2014). According to the Los Angeles Times, in May, lenders were offering 30-year fixed home loans at an average of 4.2 percent, which is the lowest rate that's been offered in six months. Certain borrowers who have excellent credit are even finding they can obtain a 30-year loan with fixed rates slightly under 4 percent.
"The rates are far below what economists such as Moody's Analytics' Mark Zandi had been expecting. Back in September, Zandi had forecast that the rates would have reached 5 percent by now. He currently projects that it will take until the spring or summer of 2015 to reach 5 percent," the Los Angeles Times reports. The sluggish first-quarter economy is causing other housing market experts to also reconsider their predictions. Freddie Mac is forecasting that mortgage rates will rise to 4.6 percent or 4.7 percent by the end of the year, reaching 5 percent in mid-2015 instead of the end of 2014. Either way, mortgage rates are expected to rise this year — we just need to figure out by how much.
3. Homeowners will cash out with home equity loans
Homeowners have (thankfully) started to regain some of the equity that they lost during the housing crisis. As home values continue to increase, homeowners are starting to feel more confident about borrowing against their equity, according to Bankrate. But while homeowners are jumping on board, lenders are still proceeding with caution, putting a damper on homeowners' enthusiasm. "After the market crashed, lenders became much more conservative on the requirements and terms for home equity lines of credit and home equity loans. Homeowners looking to cash out with an equity loan generally can only borrow up to 80 percent of the value of the home," says Bankrate.
4. Home prices will rise
In 2013, the housing industry spent most of the year trying to overcorrect on home prices. MSN Real Estate writes that there were many cities that experienced double-digit increases in home prices last year, overcorrecting for the extremely low prices that came along with the housing crisis. However, things are looking healthier in 2014. While home prices will rise, it will be at a slower, steadier pace. Clear Capital, a provider of real estate data and analysis, is forecasting that home prices will rise by 3 to 5 percent nationally in 2014 — right around the historical average, says MSN Real Estate.
Zillow, an online real estate database, along with Redfin, is also predicting home prices to rise between 3 and 5 percent in 2014, according to Forbes. "This year, home value gains will slow down significantly because of higher mortgage rates, more expensive home prices, and more supply created by fewer underwater homeowners and more new construction," Stan Humphries, Zillow's chief economist, told Forbes.

5. Fewer people will be homeowners
The homeownership rate in the U.S. has been steadily dropping from the 69.2 percent peak it reached in 2004, according to CBS News. That's not necessarily a bad thing, depending on whom you ask. "The housing bubble was fueled by easy lending standards and irrational expectations of home value appreciation, but it put a historically high number of American households — seven out of 10 — in a home, if only temporarily," Humphries said to CBS News. Other experts, such as Trulia chief economist Jed Kolko, believe the declining homeownership rate isn't a good sign because it reflects a drop-off in first-time homebuyers.
The housing crisis has made it so that potential homebuyers will continue to have a hard time purchasing homes in the next year due to reduced affordability and difficulty saving for a down payment, writes CBS News. This is also linked to the unemployment rates for 25- to 34-year-olds, which continues to remain high. If this age group's unemployment remains high, it will certainly continue to have an impact on the housing market.
More From Wall St. Cheat Sheet: