5 Terrible Campaigns This Election Season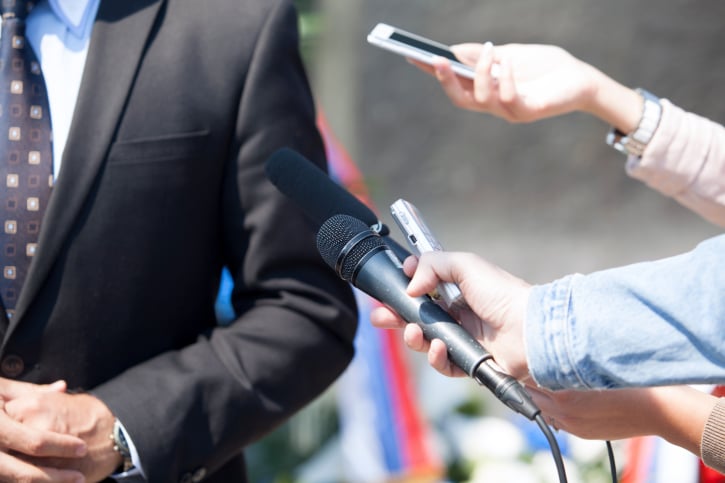 Politics can be incredibly important. They shape our nations policies — the laws that have direct and indirect effects on our lives and the lives of our families. They can protect minorities or create inequality; aid the economy or destroy jobs. Politics are, in a word, essential — left, right, or somewhere on a completely different scale. But let's add a dose of realism here. Politics can also be incredibly damn stupid.
That is why today we're going to take a short break from all those serious debates and frustrations surrounding healthcare, immigration, environmental concerns, Benghazi, the IRS scandal, and all the rest to appreciate just how laughable politics can be. What better way to do so than taking a look at some of the absolute worst electoral campaigns out there?
Campaigns are, by definition, usually pretty bad — very much the American version of propaganda. Most of them follow a simple script of buzzwords with very little else to hold them up, and almost all of them are corny and over-the-top dramatic. But we're talking about the really bad ads. As in, erectile dysfunction jokes, Hitler references, and possible copyright infringement type of bad. Let's take a look at the countdown with our top five.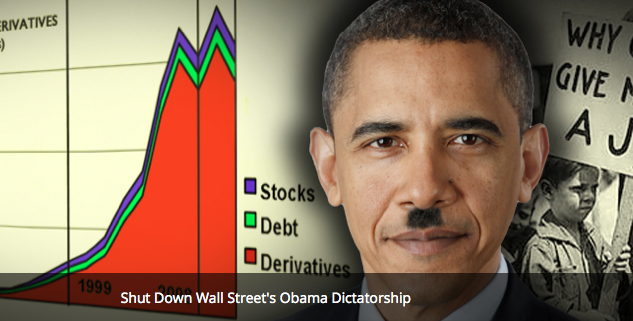 5. Kesha Rogers
Let's start out with something simple, yet offensive: Kesha Rogers' campaign website. Only here will you find a picture of Obama plastered with a fake Hitler mustache, above a quote from John F. Kennedy, which is above the "Impeach Obama" link. Rogers is running as a Democratic candidate in the state of Texas, which makes the whole thing that much funnier. While she's not a favorite to win, it's hardly surprising given how red Texas remains and how little support she's likely to receive from her own party.
For those who aren't convinced by her Kennedy saturated rhetoric or her blatant appeal to presidential frustrations, Rogers has also offered up a musical selection for a play on the religious angle.

4. Steve Stockman
Representative Steve Stockman (R-Texas) is pretty much out of the Senate race at this point, with Cornyn the clear favorite for GOP candidate for the state — though there remain some Democratic names in the running. What's so bizarre about Stockman's campaign (while it lasted) was his bizarrely disjointed attendance and sudden disappearance from the race. He was slated to speak to the Northeast Tarrant Tea Party, but was a no show, after which point he dropped out of the campaign rather abruptly.
Now, the House Ethics Committee is looking into whether or not he has broken the federal reporting rules. Stockman commented on the matter, saying that, "My office is aware of and is cooperating fully with the Ethics Committee's preliminary inquiry into an FEC reporting error," according to CNN Politics. Of course, this is hardly the strangest thing that Stockman's done. Just look at his Twitter account. At one time he wrote: "If babies had guns, they wouldn't be aborted," and in another Tweet, compared Obamacare to an STD.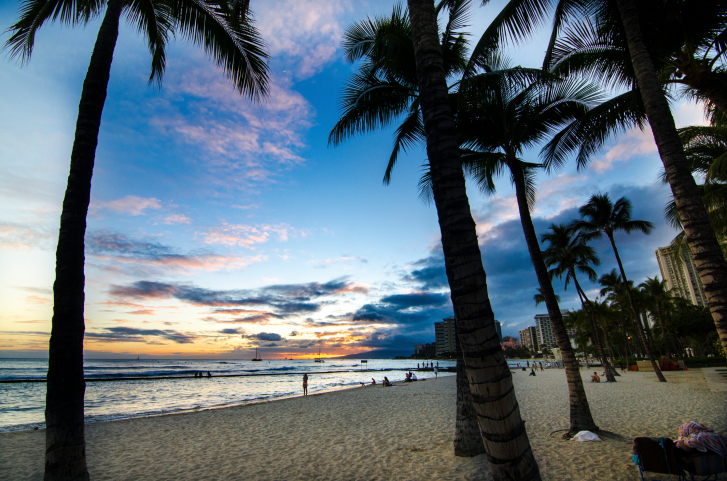 3. Allan Levene
Meet America's London born "don't put all your eggs in one basket" candidate. There isn't really a cohesive ad video that fully encapsulates Allan Levene's campaign — probably because we'd need more than just a single video to do it. He's running in not one but two different states: Georgia and Hawaii as a Republican candidate. What's even funnier is that these aren't the two states he started out with. Levene was initially running in the GOP primaries in Minnesota and Michigan, but had to pull out. On the constitutional legality of this move, Levene said that the Founding Fathers "couldn't conceive of people running in more than one geographic area," according to The Atlanta Journal-Constitution. Why, oh why would they think that Levene?
Luckily, should he win, he's open to moving. "Of course, living in Hawaii wouldn't be bad, but I'd rather stay in Georgia. But I'm a practical man. I don't have time to do this two years at a time, since I expect to be dead in 10 years," said Levene. Since residents of Hawaii won't be at all put off knowing their second choice. There's just no local candidates who already live and love Hawaii, so of course they'll need to drag Levene away from Georgia.
2. J.D. Winteregg
Someone sat down to script J.D. Winteregg's new political ad, overheard a Viagra commercial, and decided that a play on phallic sagging in politics was the way to go. Or so it would seem, based on the ad's content, which targets fellow Republican John Boehner (R-Ohio), discussing "electile dysfunction" with cuts scenes of a couple exchanging a rose, a man and woman brushing a horse, and Obama and Boehner shaking hands. Of course there's an entire montage of creepy meaningful "come hither" eyes being made at the camera.
"If you have a Boehner lasting longer than 23 years, seek immediate medical attention," warns the ad. Shocking — another Republican candidate overly fixated on male genitalia.
1. Governor David Dewhurst
Governor David Dewhurst (R-Texas) may not be running for Congress, but he is running for reelection as Governor, and boy does he know how to capitalize on the latest blockbuster hits. It's the ad that has basically everyone talking lately — the Frozen song parody of "Let it Go," it's chock full of negative claims about his opponent Dan Patrick, a state senator who is looking to take on Dewhurst in the coming battle.
The video basically speaks for itself. Dewhurst's competitor, Patrick, is animated singing, wearing half of a dress, and spliced with pretty unflattering clip of the state senator. He claims that Patrick change his name to avoid bankruptcy and that "lying never bothered [him] anyway."
More From Wall St. Cheat Sheet:
Follow Anthea Mitchell on Twitter @AntheaWSCS