America's Weight Problem: More Than Just Numbers on a Scale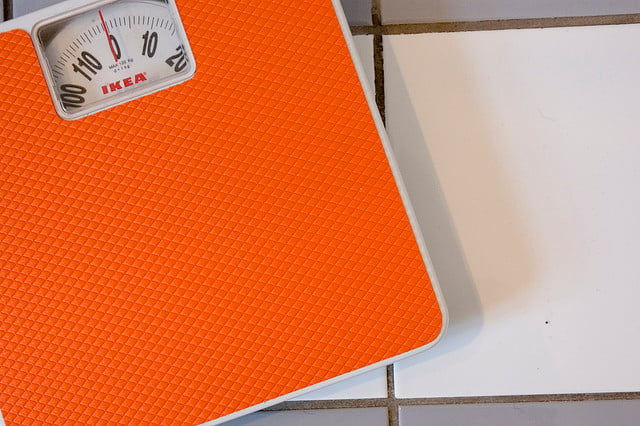 The Obama administration is putting extra emphasis on health and physical activity with the fourth anniversary of Michelle Obama's "Let's Move!" initiative. There was Mrs. Obama's appearance on the Tonight Show with Jimmy Fallon, and there was Vice President Joe Biden's run with President Obama. The goal of the program is to raise awareness of weight and obesity-related health problems while encouraging an active lifestyle, but based on Gallup statistics, America continues to struggle with morbid obesity and weight problems in general. "The Physical and emotional health of an entire generation and the economic health and security of our nation is at stake," said Michelle Obama at the February 9, 2010 launch of the "Let's Move!" program.
In 2013, 27.1 percent of adults were obese, the highest rate seen since 2008, when Healthways and Gallup began looking into the numbers — reports Gallup. It constituted a significant increase, almost a full percentage point, from it's 26.2 percent rate in 2012. A small decrease was seen in Overweight (categorized as a BMI of 25 to less than 30) individuals, but "normal" weighted individuals (BMI of 18.5 to less than 25) also showed a decrease, likely accounting for the increase in obesity numbers. Gallup's statistics have the disadvantage of being a collection of self-reported statistics, meaning that adults polled gave their own BMI measurements; self-reporting is notoriously flawed, though still useful. The government report gave shorter term information, but slightly different statistics using more thorough examinations of participants.
The CDC's National Health and Nutrition Examination Survey said that 34.9 percent of adults, meaning 20 or older, were found to be obese, but that this has not shown much change between 2003 and 2012. Mrs. Obama's "Let's Move!" program reports that, "Over the past three decades, childhood obesity rates in America have tripled," with almost a third of children overweight or obese. Diabetes, heart disease, high blood pressure, cancer, and asthma were all listed a major health concerns that will affect future generations without intervention — showing that weight issues in America are about more than just jean size. The program also emphasizes the socioeconomic and racial aspects of weight problems, noting that in African American and Hispanic demographics — almost 40 percent of youths — are underweight or obese.
Gallup's poll showed the highest rate of obesity is in African Americans, with 34.9 percent obese in 2012, and 35.8 percent obese in 2013. White individuals were reported to have a 25.1 percent obesity rate in 2012, and a 26 percent rate in 2013. Hispanics fell at 27.1 percent and 27.8 percent for 2012 and 2013, respectively. Those with annual income less than $36,000 showed a 31.5 percent obesity rate in 2013, compared to those with an annual income of $36,000 to $89,999 with a rate of 27.7, and $90,000 and up with a rate of 22 percent.
On top of being a matter of national health concern, obesity has economic effects as well, resulting in "increased healthcare costs and workplace absenteeism, which negatively affects the U.S. economy," according to Gallup. In a separate poll in November of 2013, Gallup showed that eating habits have worsened over time, and in another survey, found that they exercised less in 2013 as well, showing a reduction in the number who had exercised "for at least 30 minutes three or more days a week."
More From Wall St. Cheat Sheet: