Are Republicans Tired of Drinking Tea Party Rhetoric?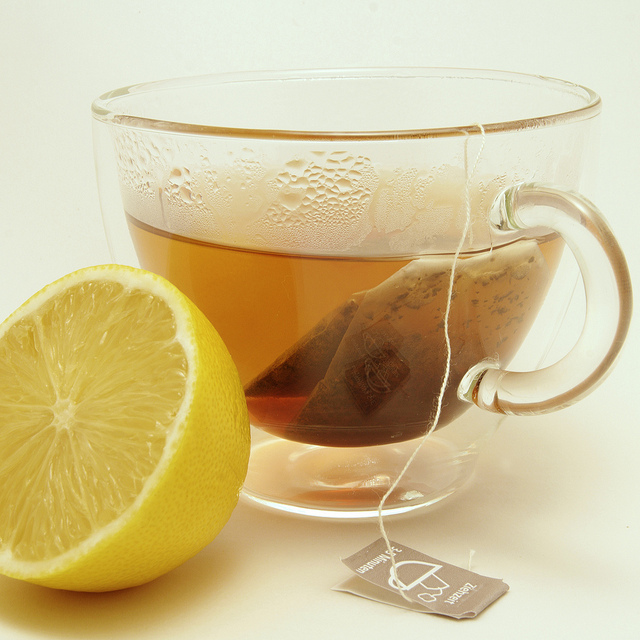 If the Republican party and the Tea Party got in a relationship on Facebook, it'd probably read "It's Complicated" — much in the same vein as your average high school couple. There would also likely be a lot of very public fighting on the newsfeed, also in the vein of a high school couple on Facebook. It's news to no one that the Tea Party and Republicans aren't always overlapping in their opinions, and that they've faced their own fair share of internal fighting. But some interesting polling from Gallup is demanding we consider the Tea Party's future. Is it dying out? Will it even survive this relationship?
What the poll shows is that there has been a significant drop in support from Republicans for the Tea Party. In November of 2010, Republicans polled at a 61 percent support rating for the Tea Party. Now, a bit over four years later, there's been a 22 percent drop in support, down to 41 percent. Over twice as many Republicans see them as opponents, from 5 percent in 2010 to 11 percent in 2014. Even in terms of non-partisan numbers, national adults as a whole have seen a 10 percent drop in support, from 32 percent in 2010 to 22 percent in 2014.
Of course, this data doesn't have to be negative. In fact, it might actually be in the Tea Party's favor. Republican candidates and Tea Party candidates are obvious competitors in certain states, and it makes sense that support for Tea Party members would decrease as competition rises. It's possible this simply confirms the Tea Party's status as a political threat. Look at the case of North Carolina, where Republican candidate State House Speaker Thom Tillis is having to compete with the incumbent Democratic candidate, Senator Kay Hagan (D-N.C.), as well as having to deal with Greg Brannon.
Brannon is his biggest right-leaning competitor, and has links to Tea Party darling Senator Rand Paul to his advantage. "Greg Brannon doesn't share our value, shouldn't be trusted and he sure can't defeat Kay Hagan in November," reads a negative mailer sent out by Tillis' campaign effort, which also calls Brannon the Democrats choice for candidate.
One former Republican Representative spoke in frustration with NBC recently, explaining why he finds the Tea Party problematic. "I think at the end of the day they're going to lose big time," said former Representative Steve LaTourette (R-Ohio). "They'll go in and claim that the incumbent Republican who served, in some instance for a long time, is a RINO [Republican-In-Name-Only], a liberal, not a true Republican … I don't have a problem with conservative people in caucus. I don't have any problem with the Tea Party. What I have a problem with is when they then, in order to raise money in many instance, say, 'We're going to have this fight, we're going to take this hill' when there's no chance of taking this hill," he said.
Of course, while the internal splintering of the right may work to the disadvantage of GOP and Tea Party alike when it comes to Democratic competitors, it may also work against Tea Party members as a whole over time, as they're fighting against a much older and more established group — though this could also be advantageous given the atmosphere of frustration with Congress being seen in America recently. However, their overall position in America's eyes makes that a modicum less likely, as a poll in 2011 showed only a 32 percent favorability rating for the Tea Party, with 47 percent of Americans saying that they had an unfavorable view — according to CNN.
More From Wall St. Cheat Sheet:
Follow Anthea Mitchell on Twitter @AntheaWSCS