Can You Afford to Buy a House?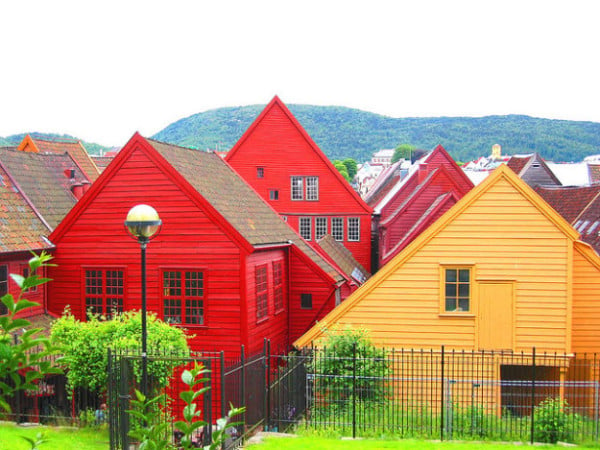 With the help of low interest rates and intervention from policymakers, the housing market has been one of the most improved areas of the economy. However, a combination of higher rates, rising home prices, and stagnant wages is building affordability issues.
The cost of homeownership is on the rise across the nation. The estimated monthly house payment for a median-priced, three bedroom home purchased in the fourth-quarter of 2013 surged 21 percent to $865, compared to $714 from a year earlier, according to the latest report from RealtyTrac. The firm analyzed 325 U.S. counties and included other factors such as insurance, taxes, maintenance, and tax deductions. Among the 15 most populated counties analyzed, the estimated monthly house payment jumped an average of 34 percent from a year ago.
"A potent combination of rapidly rising home prices and the often-overlooked but significant uptick in interest rates in the second half of 2013 caused the monthly cost of owning a home using traditional financing to jump substantially in many markets over the last year," said Daren Blomquist, vice president at RealtyTrac, in a press release. "The monthly cost of owning a home is still less than renting in the majority of markets, but the cost of financed homeownership is becoming dangerously disconnected with still-stagnant median incomes, driven not by shoddy underwriting practices this time around but by investors and other cash buyers who are not tethered to the typical affordability constraints."
"One simply needs to look at the minimum income needed to qualify for a median-priced home in some markets to realize the extent of the disconnect between prices and incomes," Blomquist continued. "For example, in Los Angeles County, the minimum qualifying income needed to purchase a median-priced home is at more than $95,000, up from about $68,000 just a year ago."
Although mortgage rates are still low on a historical basis, other housing reports are echoing housing concerns. The National Association of Realtors recently reported that total existing-home sales – which are completed transactions of single-family homes, town homes, condos, and co-ops — dropped 5.1 percent from a year earlier to a seasonally adjusted annual rate of 4.62 million units in January. It was the third consecutive month that sales were below year-ago levels, and the slowest pace since July 2012.
Housing affordability issues kept many people on the sidelines. First-time buyers accounted for only 26 percent of existing-home sales in January, down from 27 percent in December and 30 percent a year earlier. In fact, January was the worst showing for first-time buyers since the National Association of Realtors started keeping track of the measurement in October 2008. A normal reading would be closer to 40 percent.
Pending home sales in the U.S. are also indicating constraints. The Pending Home Sales Index, a forward-looking indicator based on contract signings, edged only 0.1 percent to 95.0 in January from an upwardly revised 94.9 in December. On average, economists expected sales to increase by about 2 percent. It was the lowest reading for the index since November 2011 and 9 percent below from a year earlier. The National Association of Realtors expects total existing-home sales this year to total around 5 million units, which is slightly below the volume recorded last year.
On the positive, Trulia agrees with RealtyTrac that homeownership is often cheaper than renting in the long term. "Buying a home remains cheaper than renting in all of the 100 largest metro areas," explained Jed Kolko, Trulia Chief Economist. "Even though prices increased sharply in many markets over the past year, low mortgage rates have kept homeownership from becoming more expensive than renting. Also, in some markets, like San Francisco and Seattle, rents have risen sharply; rising rents hurt affordability relative to incomes, but rising rents make buying look cheaper in comparison."
More From Wall St. Cheat Sheet:
Follow Eric on Twitter @Mr_Eric_WSCS