Cheat Sheet to 2014 GOP Senate Races: Colorado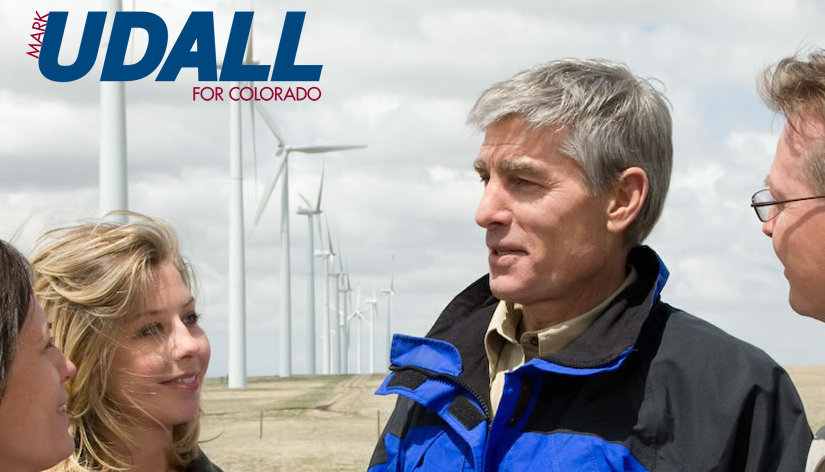 Incumbent Senator Mark Udall (D-Colo.) is certainly feeling the heat this election season. Colorado's Senate race has likely proven to be much closer than he may have planned for back in February, before he was aware of Representative Cory Gardner's (R) plans to run. Initially, Gardner had stated he would not be running — however, changed his plans later, and has since been putting up an impressive fight, at least based on polling numbers.
Harper Polling took a look at Colorado voters split in early April, and showed the two at a near even split, with Udall taking 45 percent of votes and Gardner earning 43 percent. While Udall showed a slight advantage there, he did in other areas of the poll. When asked to agree or disagree with the statement that "things have gotten so bad in Washington that we need to send a message by voting out every incumbent, regardless of their party and record," 42 percent said they agreed, not far below the 47 percent disagreeing.
On top of that, 38 percent approved of his job as Senator and 46 percent disapproved, better than the 55 percent disapproval rating President Barack Obama earned, but worse than the 41 percent approval rating Obama managed. Gardner had his own bad news in that respect, with 54 percent saying they disapprove of Obama's healthcare reform, and 61 percent saying that Obamacare would have an influence on how they voted for the Congressional elections.
In terms of political rhetoric, Udall is standing on a heavily pro-minimum wage increase platform, insisting that Gardner has a conservative agenda that is anti-women's rights. "Gardner led the charge in Colorado for a constitutional amendment that would outlaw common forms of birth control and ban abortions even in the case of rape and incest," states Udall's election website, hitting back on the healthcare issue by bringing up Gardner's co-sponsorship of the Personhood law, which it claims remove "healthcare choices for Colorado women."
Representative Gardner, on the other hand, is running on a platform of unity for the Republican party, plus the favorite of basically everyone who isn't an incumbent. "To get real solutions to our nation's greatest challenges we must replace the leadership vacuum in Washington." The energy industry in Colorado has also been a major divisive topic for the two candidates.
But while Gardner may have the advantage of GOP unity behind him, Udall has Joe Biden's support in gather funding, support that will be seen later this month when he'll be in attendance at a reception to raise money for Udall's Senate fight. So far, Udall brought in 5.9 million for the last quarter, according to The Hill, and the push from Biden will likely go a long way toward supplementing that. Even so, Gardner's funding hasn't done poorly either, pulling in $2.1 million by the end of the quarter, and is showing signs that he'll be a strong competitor.
More From Wall St. Cheat Sheet:
Follow Anthea Mitchell on Twitter @AntheaWSCS