Cheat Sheet to 2014 GOP Senate Races: Georgia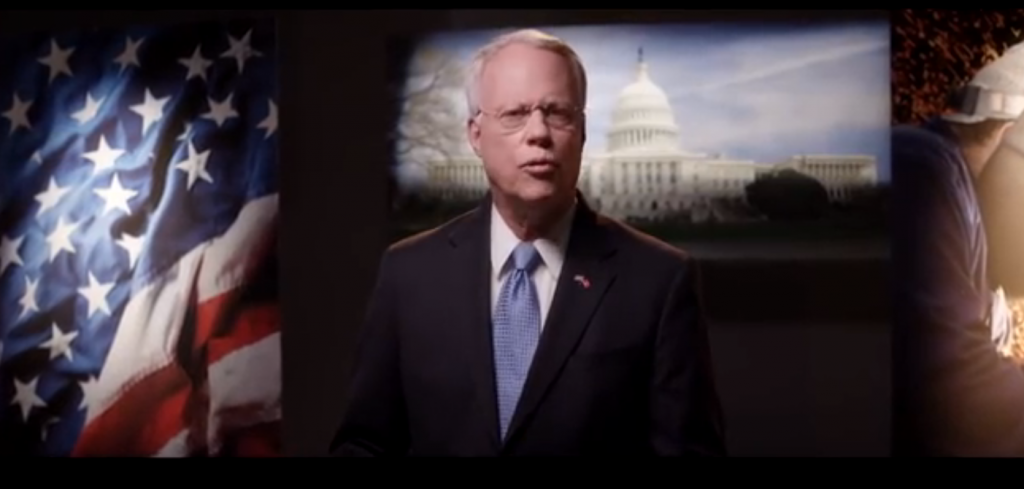 Unlike some states where the incumbent is fighting tooth and nail to retain his position, Georgia's Sen. Saxby Chambliss is retiring, leaving his seat open to be claimed after his two terms in office. This leaves eight Republicans preparing to put up a fight for Georgia, a state Gallup considered "competitive" as of 2013 with a slight lean to the right.
These include Reps. Jack Kingston (R-Ga.), Phil Gingrey, Paul Broun, and David Perdue, and former Secretary of State Karen Handel. But when it comes to fundraising success, there's a clear winner — and it's not Broun or Kingston, or even a Republican for that matter. It's Michelle Nunn (D-Ga.) at $2.4 million, compared to Jack Kingston's $1.1 million, David Perdue's store of personal funding he can draw from, and the under $350,000 that both Broun, Gingrey, and Handel earned, as reported by The Washington Post. 
Republicans in the state could be facing a greater battle in Nunn than in each other ultimately. "What a lot of people don't understand about the Republicans in Georgia is that up to 2002 a lot of them had a 'D' next to their name. They're very comfortable with names like Carter and Nunn," said Erick Erickson, the founder of Red State who considered running at one time, to MSNBC. Part of the concern lies in the rather conservative views of some of the Republican candidates, more to the right perhaps than many in the more purple hued state may be comfortable with.
Phil Gingrey, for example, is highly anti-abortion except in the case of saving a mother's life, anti-stem cell research, anti-same-sex marriage, pro-gun, and pro-Ryan's budget. Predictably he is anti-Obamacare and takes a hard line on immigration. He is strongly in favor or keeping "god in the public sphere," according to On the Issues, and defended Todd Akin's comments last year, later apologizing for doing so. "[Akin] went on and said that in a situation of rape, of a legitimate rape, a woman's body has a way of shutting down so the pregnancy would not occur. He's partly right on that," said Gingrey at the time, later saying that after a review of recent research, he sees that this is not the case. "I felt so badly about it, because my profession is treating women," Gingrey said, a doctor as well as a politician, according to The Hill.
Rep. Paul Broun, on the other hand, is anti-Obamacare, in favor of small government, and desirous of cuts in federal spending. He, like Gingrey, has had cause for public apologies. Broun was the one to call President Barack Obama a Marxist and to compare him to Adolf Hitler. Later, he apologized, saying, "I regret putting it that way … It may sound a bit crazy and off base, but the thing is, he's the one who proposed this national security force. I'm just trying to bring attention tot he fact that we may … have a problem with that type of philosophy of radical socialism and Marxism," according to CNN.
The two most recent polls — both rather dated unfortunately — from Public Policy Polling, and from Survey USA, had all candidates below 30 percent, with the leads switching between Broun and Gingrey at the top for Republicans at 27 percent and 14 percent respectively, and then more recently Perdue and Kingston at 29 percent and 19 percent respectively.
Unfortunately for all of the above, Nunn is just conservative enough that she may be able to pull some of the more moderate Republican votes her way, leaning Republican on issues such as Obamacare and the budget. She also is taking a tone that's been popular lately, reminding Americans of frustrations with the current Congressional climate. "What's going on in Washington has to stop. Politicians fighting and bickering and too often forgetting about the people they're supposed to represent," she said in her latest ad.
More From Wall St. Cheat Sheet:
Follow Anthea Mitchell on Twitter @AntheaWSCS