Cheat Sheet to 2014 GOP Senate Races: Kentucky and McConnell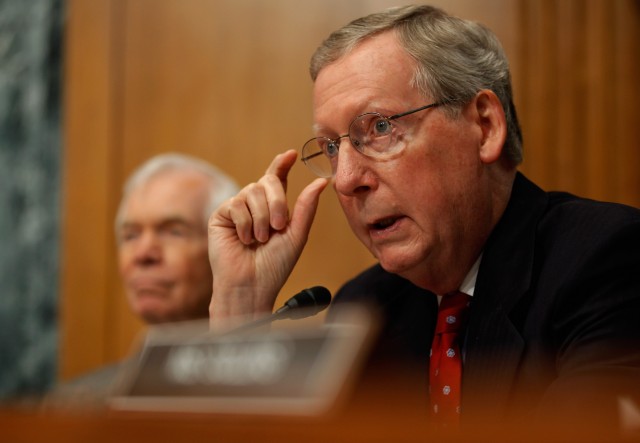 Midterm elections in the Senate are particularly vital this year, with so many important items up for legislative review and after so much struggle and stagnation in the last year with Congress split as it is. The fight for the Senate's majority has, as of late, been looking more promising for the GOP. Cook Political Report's Jennifer Duffy, senior editor, even upped her projection for the Senate race from a 25 percent chance of Republicans taking the Senate majority to a 50 percent chance, as of Sunday.
"We are weighting environment much higher — the president's approval ratings, the generic congressional ballot, just basically what Americans are thinking. The Republicans have been able to expand their own playing field, putting races on the map that weren't there," she said in an interview with Bloomberg. Even so, victories in some states will be of particular import to the GOP's chances.
One such state looks likely to be Kentucky; so lets take a look at the potential candidates, the issues, funding sources, and what the polls have to say for this increasingly purple state.
While Senate Leader Mitch McConnell is one name in Kentucky, he isn't the only one by any means. Democrat Alison Lundergan Grimes is also looking to give him a major run for his money — likely through the use of her own set of strong funding. Smaller names in the race include Matt Bevin (R), Roger Thoney (R), and Victor Privett (D), according to Open Secrets Center for Responsive Politics. This week saw Grimes announce that in the first three months of 2014 she had raised more funds than McConnell. McConnell for his part pulled in 80 percent of his registered contributions, according to The Wall Street Journal, from outside sources at $9.3 million, and with $4.5 million from outside advocacy groups and PACs.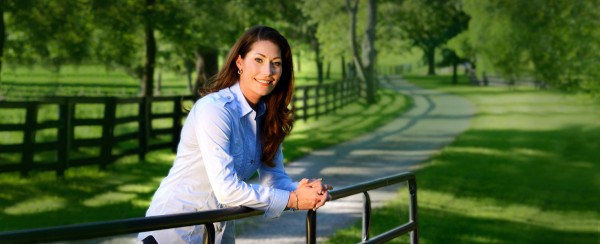 Grimes, for her part, pulled in a great deal of campaign contributions from outside the state, with a great deal of it from Los Angeles — moreso than from Lexington or Louisville, Kentucky. Between the two, McConnell has some polls showing him looking at a bad reception, while others aren't quite so serious. Public Policy Polling, which is more Democratic leaning, had a December poll put him with an approval rating at 37 percent, with 55 percent disapproving. The Louisville Courier-Journal poll done in September showed him with a 51 percent approval rating.
The Cook Political Report categorized the Kentucky race as a "toss up," while the Rothenberg Political Report says the race leans Republican, and Sabato's Crystal Ball says that the race will likely go towards the Republican side. One explanation for this has to do with Obama's approval rating, according to FiveThirtyEight, which is in the low 30s, and could knock the election towards McConnell regardless of his own problems. That said, FiveThirtyEight's Nate Silver also gave McConnell a 75 percent winning chance.
As for the candidates stances on the issues, and on each other, McConnell is anti-Obamacare, pro-second-amendment right to bear arms, pro-life, and says that Grimes is hypocritical on women's issues, while he says that Matt Bevin's is spreading misinformation with his own campaign. Grimes says that McConnell has a "brand of partisan politics" that "has fostered the obstruction and dysfunction that's holding America back," looking to utilize frustrations with Congress at present, and says that he is hurting middle class families and small businesses. She is pro-job creation and wants an increase to the minimum wage as well as a contraction of the gender wage gap. She is also notably anti-Obama in regards to Kentucky's energy industry and markets herself on being a supporter of getting away from dependence on Middle Eastern oil.
More From Wall St. Cheat Sheet:
Follow Anthea Mitchell on Twitter @AntheaWSCS