Christie, Traffic, and Bridges! Oh My!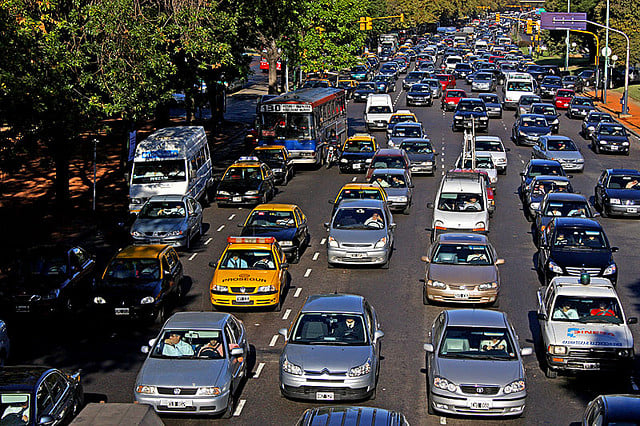 A New Jersey state Senate panel has been investigating the traffic mess on the George Washington Bridge, known by some as "Bridgegate," for Governor Chris Christie's (R-N.J.) involvement. The panel will probably be sending out subpoenas next week, according to Reuters, to aide in its investigation of the lane closure and subsequent traffic jams. Christie's re-election campaign organization will also be receiving subpoenas, according to NBC News and Bloomberg reports that Christie has recently fired his campaign manager.
Some of Christie's aides have also been called for interview by a state Assembly panel in some of the twenty subpoenas it sent out on Thursday. Some aides involved in the lane closures have already been removed from their positions after suspicions came out that the closures — which put public safety in danger according to some authorities — may have been politically motivated, despite some insisting it was a traffic test.
Specifically, Bridget Ann Kelly, Christie's top aide, was fired by the governor last week. She was responsible for ordering the lanes closed, which caused the issues in the Fort Lee area. Fort Lee Mayor, Mark Sokolich (D-N.J.), had chosen not to support Christie's re-election, and noted the possible connection between the possibly intentional traffic situation and his political decision, according to Bloomberg.
Christie has been spoken of as a possible candidate for a presidential campaign, but recent events have done nothing good for his reputation. Christie himself said, according to NBC News, that he won't be distracted from his efforts to continue aiding the recovery of Hurricane Sandy victims. "I was born here, I was raised here, I'm raising my family here, and this is where I intend to spend the rest of my life. Whatever test they put in front of me, I will meet those test because I'm doing it on your behalf," said Christie.
John Wisniewski is an assemblyman and Democrats in charge of one of the legislative investigations into events. "The decision to close the lanes, and the response to the closure being ended, seems so disproportionate to just an endorsement that it leads to questions that there might be more involved. Real estate development involves a lot of money, and when there's a lot of money involved, there's usually people doing strange things," said Wisniewski, according to Bloomberg.
More From Wall St. Cheat Sheet: