Christine Lagarde: Global Economic Growth Is Still Below Potential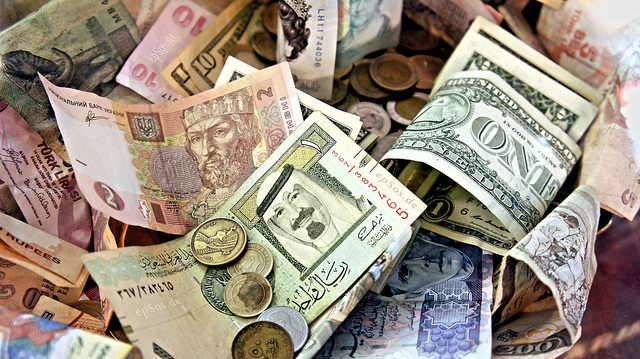 "The global economy in 2013 remained suspended between the poles of hope and uncertainty," wrote Christine Lagarde, managing director of the International Monetary Fund, on Wednesday, the first day of the World Economic Forum in Davos, Switzerland. "While recovery gained momentum, particularly in some advanced economies, the world economy is not yet flying on all engines — and is likely to remain underpowered next year as well."
Lagarde's observation is that right now, five years after the financial crisis brought many of the world's major economies to their knees, the global economy is still limping along and growing at a rate that is below potential. The IMF forecasts global gross domestic product growth of 3.6 percent in 2014, 0.4 percentage points below estimated potential output of 4 percent. This compares against an estimated growth rate of 2.9 percent in 2013 and 3.2 percent growth in 2012.
Like many other economists and policymakers, Lagarde's diagnosis of the global economic situation is multifaceted and cautiously optimistic. Lagarde described current global GDP growth as "decent" but was quick to argue that "the IMF's members — whether advanced, emerging-market, or developing economies — have more work to do." The IMF has 188 member countries and is a special unit of the United Nations. Through a system of quotas, the IMF serves as an economic facilitator and financial stabilizer. Through events like the World Economic Forum, it also serves as a policy advocate.
Lagarde touched on several major economies but did not shy away from the fact that the "United States has long been the main engine driving the global economy." In 2012, the U.S. accounted for about 19 percent of global economic output, producing nearly $16 trillion, about equal to the total output of the European Union. Combined with China, which produced about $12.4 trillion in 2012, these economies account for half of the world's total economic output.
The U.S. economy may be the largest in the world, but its house is not in order. The late-2000s crisis revealed deep structural problems with the financial system, both at home and abroad, and a bitter political divide has brought fiscal policymaking to a standstill.
"It is vitally important that policymakers follow through on the recent budget agreement and end the political wrangling over the country's fiscal future," wrote Lagarde. "Greater certainty about the direction of policy could restore growth to a level that would lift the entire global economy."
More from Wall St. Cheat Sheet: