Congressional Midterm Elections Live: GOP Wins 2 Key Senate Seats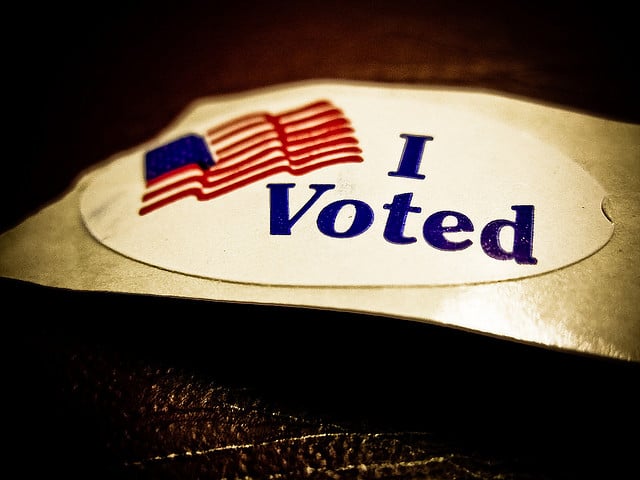 This year's congressional midterm elections put 36 Senate seats up for re-election and all 435 seats in the House of Representatives. In one sense, it may seem that the results have been a fait accompli for weeks; every major poll shows Republicans are favored to control of the Senate and keep their majority in the House of Representatives. Pew found that among voters most likely to cast votes in November, 47 percent support the Republican candidate on the ballot, while only 44 percent support the Democrat candidate; and the FiveThirtyEight forecast model gave Republicans a 76 percent chance to secure a majority in the Senate.  After all, the GOP does have several advantages over Democrat incumbents and first-time candidates, most notably the party has numbers; midterm elections always draw older voters, and typically white voters, in disproportionate numbers. And as Cook Political Report explains, "older voters are less transient, have grown deeper roots in their local communities, and pay much more attention to non-presidential elections than their younger counterparts." While that reality did not hold partisan consequences 30 years ago, the fact that midterm election voters tend to be older and whiter than in presidential elections "amounts to a built-in midterm turnout advantage for Republicans." Plus, Democrats are defending more seats than Republicans, and anti-incumbent sentiment is strong.
To win the Senate Majority, Republicans must win six new seats and lose none.
Here is a look at election results thus far:
Kentucky's Senate Race
Even though five-term Senate Minority Leader, Republican Mitch McConnell, whose deep ties to the billionaire Koch and limited political accomplishments put his re-election bid somewhat in jeopardy this year, his return to the Senate — perhaps as Majority Leader — is assured, according to The Associated Press. And Democratic challenger Alison Lundergan Grime appears to have been defeated by her party ties to the deeply unpopular President Barack Obama, even though, at 35 years-old, she posed a start contrast to McConnell, who, as a 30-year veteran of the Senate, served as the face of Republican obstruction in Congress. Obama won only 37.8 percent to Republican Mitt Romney's 60.49 percent in the 2012 presidential election.
West Virginia's Senate Race
Republican Shelley Moore Capito defeated Democrat Natalie Tennat, and her victory is historic for West Virginia; not only is she the first women to be elected by the state to the upper house of Congress, Capito was also the first Republican elected in more than fifty years. Pollsters did not expect Democrats to lose this seat.
Arkansas Senate Race
CNN has projected that 37-year-old Republican Tom Cotton defeated two-term incumbent Democrat Mark Pryor — one of the rare Southern moderates remaining in the Senate. As in Kentucky, the Republican candidate successfully defeated his opponent by tying him to President Obama. Cotton — who enjoyed support from both the party establishment and the Tea Party — was first elected to the House in 2012, and he will be one of the youngest senators in U.S. history. Not only did he graduate from Harvard Law, but he also served in both Iraq and Afghanistan. And, the United States' increasing involvement in the fight against Islamic militants in Iraq and Syria gave him the opportunity to showcase his experience as combat veteran, allowing him to emerge as prominent Republican voice in foreign policy issues. Cotton's election represents the first time since 1870s that there will be two Republican senators in the state.
Florida 
So far early data shows that Florida is voting for medical marijuana by a larger margin than Colorado did in 2012, according to the AP. However, the measure does need to hit a 60 percent threshold to pass.
For now, Republicans hold 43 seats in the Senate and Democrats have 40.
More From Politics Cheat Sheet:
Follow Meghan on Twitter @MFoley_WSCS