Consumer Spending Will Boost Growth in 2014 — But Not Just Yet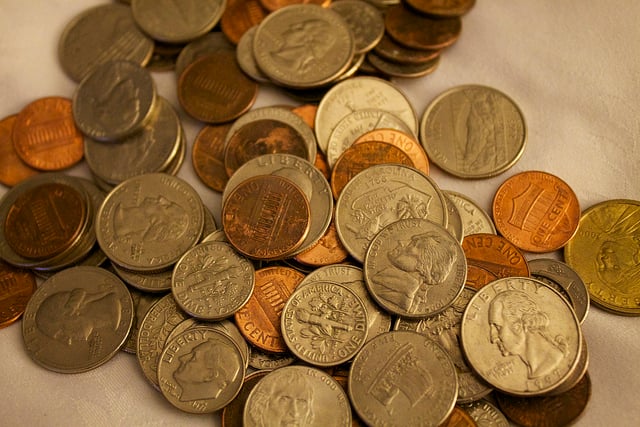 Even though analysts have expressed confidence that consumer spending will likely boost growth in 2014, indicators suggest January's growth in the sector was far from remarkable. Retail sales experienced a normal post-holiday drop last month, according to Gallup's reading of self-reported consumer spending data, although spending levels were relatively high when compared to first four Januarys following the 2008 financial crisis.
That improvement could be, as Gallup's Lydia Saad suggested, a product of the recent acceleration in economic growth. Indeed, economic growth is picking up: In the fourth quarter, a 3.3 percent increase in real personal consumption expenditure helped annual gross domestic product expand at a 3.2 percent rate.
Beyond the typical post-holiday decline, frigid temperatures also impacted the retail industry significantly last month, as weekly snapshots of sales compiled by industry trade groups — the International Council of Shopping Centers and Johnson Redbook — have indicated. So far, it appears February has been similarly affected.
Official data for January will not be released by the Department of Commerce until Thursday, but economists expect the results to be weak, with estimates set for a 0.1 percent decline in retail sales. Retail sales — an important gauge of consumer spending — ended the year with a 0.2 percent gain that may seem small but beat the expectations of analysts who had predicted sales would be flat with November.
For the first full week of February, readings from both the same-store sales index compiled by ICSC with Goldman Sachs and the Johnson Redbook index suggested consumer spending was weaker last week than in January, although ICSC's numbers did show strength when compared with year-ago retail sales.
Throughout January, the ICSC-Goldman Sachs index — one of the most timely indicators of consumer spending — was slightly volatile. For several weeks last month it appeared that same-store sales were rebounding from the weak numbers recorded earlier in the month, although sales were far from strong.
But the results for the week ending February 1 were extremely weak, and results for the week ending February 9 were not any better. The index fell 0.3 percent on a weekly basis, a significant reversal of the 0.3 percent gain recorded in the previous week.
On a year-over-year basis, same-store sales growth bounced back from a recovery low of 0 percent, expanding at a 2.3 percent rate. Given the disappointing first month of the year and the poor weather, ICSC Research announced same-store sales rose 3.3 percent last month, higher than the firm's most recent forecast for growth of 3 percent. For reference, December's same-store sales grew 3.4 percent.
"February came in like a lion with multiple winter storms affecting various parts of the country last week," ICSC chief economist Michael Niemira said in the data release, per the Wall Street Journal. ICSC Research anticipates February's chain-store sales to increase by between 3 percent and 3.5 percent.
Johnson's Redbook index also exhibited softness. The index has expanded 2.8 percent over the past 12 months, which compares with the previous week's 2.7 percent rate of growth. Comparatively, Redbook's monthly comparison worsened, contracting at a 1.4 percent rate following the previous week's 0.2 percent rate of contraction.
In general, spending patterns in 2013 showed American consumers were more confident purchasing longer-term "big ticket" items — like automobiles — than they were increasing everyday expenditures, with spending generally sluggish in retail stores and restaurants.
That trend has been evident in both ICSC and Redbook numbers. Both indexes are correlated with the general merchandise portion of retail sales, which account for approximately 10 percent of the whole sector and exclude automobile sales.
Economists polled by USA Today estimated that stronger economic growth in 2014 will be driven by higher consumer and business spending. That growth will give employers greater confidence to boost hiring, meaning unemployment will continue to trickle down this year.
Friday's Employment Situation Report from the Department of Labor's Bureau of Statistics showed U.S. employers added only 113,000 jobs to payrolls in January — the second straight month of weaker-than-expected employment gains. With 113,000 jobs added to payrolls, job growth was not nearly as low as in December, but it was still significantly weak and below the 220,000 jobs added on average from August through November.
But the unemployment rate did decline for the right reason in January. More people began looking for work last month, a notable change for a labor market often characterized in recent months by its high number of disheartened workers. Since October, the unemployment rate has fallen from 7.2 percent, largely because a high number of disheartened workers have dropped out of the labor force.
As a result, the labor force participation rate — the share of working-age Americans who were employed or looking for work — fell to a several-decades low. The fact that more people began looking for work in January was a sign of optimism, and some of those job hunters found employment, which contributed to the percentage point decline in the unemployment rate. From December's 6.7 percent, the unemployment rate fell to 6.6 percent, the lowest rate since October 2008.
More From Wall St. Cheat Sheet:
Follow Meghan on Twitter @MFoley_WSCS